This Weekend in Charlotte: Symphony, Bela Fleck, & Mike Birbiglia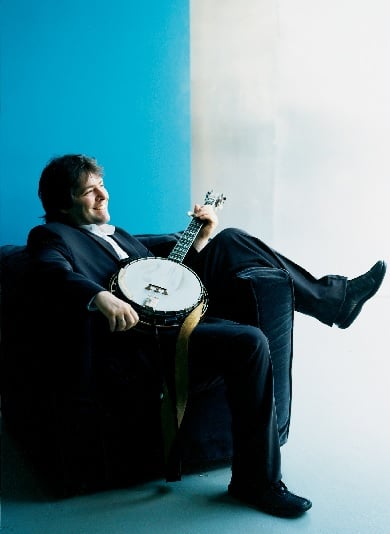 A couple months ago, we covered the new Brown Bag Matinees from the Charlotte Symphony. See what we're talking about on Friday, and take your lunch to the Knight Theater. If you'd rather make a night of it, the symphony's regular 7:30 p.m. show is there for you. Dreamy renditions of Mozart classics define this symphony performance, titled "Charlotte Symphony Knightsounds: A Little Knight Music."
Kristian Bush is one-half of the duo Sugarland, but he's been a trusted name in folk and country for decades. The Atlanta resident kicked off his solo career last year, and this Visulite Theatre show is part of his latest, stripped-down tour.
Bela Fleck, the 15-time Grammy winner, has made a career of collaborations. Perhaps the most touching team-up is with his wife, musician Abigail Washburn. The two offer two banjos and one voice with this McGlohon Theatre performance.
Also on Friday: the SlamCharlotte Poetry Slam at the Stage Door Theater. Hosted by SlamCharlotte, the national champs from the Queen City, this monthly competition both pits performers against the other and promotes camaraderie between them.
For a different type of spoken word, head over to the Knight Theater Saturday, as Mike Birbiglia takes the Charlotte stage. The comedian is primarily known for Sleepwalk With Me, the one-man, autobiographical show that spawned an album, book, and critically celebrated film. His latest tour it titled "Thank God for Jokes."