This Weekend in Charlotte: The Fantasticks, Steve Rannazzisi, Brandy Clark, & Charlotte Ballet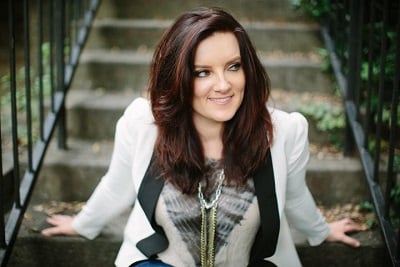 FRIDAY
CHARLOTTE SYMPHONY: CHOPIN PIANO CONCERTO NO. 2
World-class pianist Yulianna Avdeeva joins the orchestra for another Classics show. Chopin's "Piano Concerto No. 2" is the centerpiece for this one.
THE FANTASTICKS
The off-Broadway, original production of this romantic comedy is the longest-running musical ever. See what's kept it going all of these years.
SEETHER
The South African rockers return with tunes that span their career, including the 2014 LP Isolate and Medicate. The band broke through with 2002's Disclaimer, which featured the single "Fine Again."
SATURDAY
STEVE RANNAZZISI
Rannazzisi is known as "Kevin" to fans of FX's fantasy-football-themed show, The League. The partially improvised show gives the actor-comedian's humor a chance to shine, but see it in its purest form at the Comedy Zone for two nights.
BRANDY CLARK
This country singer-songwriter has penned tunes for Miranda Lambert and Sheryl Crow, but her own voice has emerged as a hit-maker. She was even nominated for Best New Artist in the 2015 Grammy Awards.
CHARLOTTE BALLET: CONTEMPORARY FUSION
Three ballet performances; one night. See what new works Dwight Rhoden, Mark Godden, and Charlotte Ballet patriarch Jean-Pierre Bonnefoux have cooked up.
SUNDAY
HARVEY B. GANTT CENTER FOR AFRICAN-AMERICAN ARTS + CULTURE
The center, named for Charlotte's first African-American mayor, puts a close lens on the cultural contributions of African-American artists and thinkers. Venturing Out of the Heart of Darkness (through June 19) invites artists from around the world to contribute works on colonialism's effect on African-American culture. The museum's permanent exhibition, the John & Vivian Hewitt Collection of African-American Art, showcases the work of 20 artists, such as Charlotte native Romare Bearden.
NASCAR HALL OF FAME
Off the track, this NASCAR site takes visitors behind the scenes. Stand by the vehicles and artifacts that represent the sport's history.