This Weekend in Charlotte: The Jazz Room, Sylvan Esso, Hannibal Buress, & Mint Museum Uptown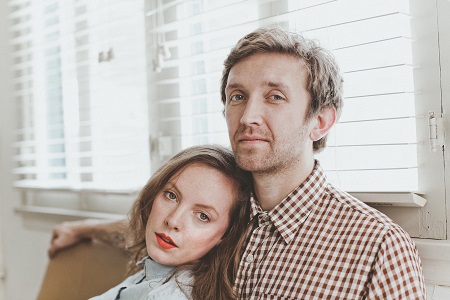 FRIDAY
CHARLOTTE SYMPHONY: DON QUIXOTE
The Strauss selection "Don Quixote" headlines this performance, with the cello serving as the representative for the titular hero. Gerard Schwarz conducts, and Julian Schwarz is featured as the cellist that leads the piece.
THE JAZZ ROOM: SHANNON HOOVER PLAYS PAUL CHAMBERS
The Jazz Room occupies the Stage Door Theater on the third Friday of each month. In January, Hoover offers an ode to double-bassist Paul Chambers, the Pittsburgh-born jazz legend.
SYLVAN ESSO
The Durham electropop pair made its TV debut on The Tonight Show Starring Jimmy Fallon in July. That's pretty good for an act that formed in 2013.
DINOSAURS IN MOTION
Dinosaurs in Motion has 14 metal dino sculptures that show just how these beasts moved. The show I Know Dino ties into the exhibit, challenging museum-goers to answer trivia about the Mesozoic beasts and win prizes in return. Check with the museum on the day of the exhibit to confirm times. Friday is the last day for the exhibit.
SATURDAY
HANNIBAL BURESS
You may have caught Buress at his appearance with last summer's Oddball Comedy & Curiosity Festival. The comic has seen crossover success, from a stint writing on Saturday Night Live to the stranger, more abstract humor of Adult Swim.
TOSCO MUSIC PARTY
It's that time again. John Tosco's parties have become a Queen City staple, and the gathering of 15 acts at the Knight Theater continues to provide intimacy with a grand backdrop.
REED GOLD MINE
The country's first documented gold find was at Reed Gold Mine. Before California's famous rush, North Carolina was a hub for the gold industry. Admission and tours of the mine are free.
SUNDAY
BLACK LABEL SOCIETY
Zakk Wylde, a one-time guitarist for Ozzy Osbourne, formed the Black Label Society in 1998. The band's heavy metal is heavily influenced by the classics, even with the 2014 album Catacombs of the Black Vatican (which is pretty much exactly the kind of LP title you'd expect).
TRAVELS THROUGH LATIN AMERICA WITH MUSIC
This musical adventure ties into Connecting the World: The Panama Canal at 100, an exhibit held at Mint Museum Uptown during the month of January. Charlotte musicians Ana Lucia Divins and Carlos Crespo lead the way.