This Weekend in Charlotte: The Rippingtons, River Jam, & Symphony's Summer Pops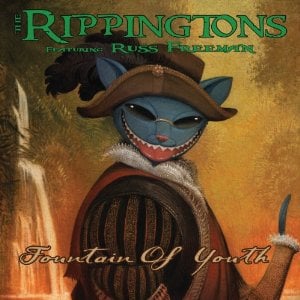 Read about the newest Jerald Melberg Gallery exhibit, kicking off this weekend, here.
FRIDAY
CHARLOTTE NEW MUSIC FESTIVAL
Workshops, performances, and cross-medium collaborations make up this 3-week celebration of contemporary classical music. Concerts take place in venues across the city, including Snug Harbor, New Gallery of Modern Art, and Queen's University's Suzanne Little Recital Hall.
STONECREST SUMMER CONCERT SERIES
This Friday/Saturday program has two stages for the Saturday portion: the Fountain Stage and the Plaza Stage. Both Brubakers and Greg Lilley Band tackle multiple dates throughout the series.
BLAKENEY CONCERT SERIES
Taking place between Encore and Brixx, hit the fountain stage for bands each Friday and Saturday. Heroes At Last, Loafers, Natty Boh, and DJ Chuck are among the acts who add some music to the Blakeney experience each week.
SATURDAY
CLTURE MUSIC FESTIVAL
CLTure has been attached to several past events, but with CLTure Music Festival, the brand establishes its own, self-contained effort. Three stages of music, food trucks, and art vendors occupy the Chop Shop on June 27. Acts include Man Man, Desert Noises, SUSTO, and The Love Language, as well as local bands like Miami Dice and Late Bloomer. More on the bands featured here.
AN EVENING WITH THE RIPPINGTONS
For three decades, the smooth jazz group has churned out studio albums, complete with their signature feline mascot on each cover. Original member Russ Freeman still leads the pack of players.
COUGAR: THE MUSICAL
Three women, dubbing themselves "cougars," enjoy nights of fun and romance around town. The musical was developed by playwright Donna Moore.
SIX STRING SATURDAYS
This Discovery Place series, occurring every Saturday, promise music from "jazz, pop, rock, sitar, Celtic, country, bluegrass, and folk." Charlotte's School of Rock kids play three of the dates. You don't have to pay to get into the museum for this series..
RIVER JAM
On Thursday and Saturday, River Jam adds bands to the outdoorsman vibe of the U.S. National Whitewater Center. Check out the center's wide selection of food and beer to go along with the tunes, from bands like Mingo Fishtrap and Jamie McLean Band.
SUNDAY
CHARLOTTE SYMPHONY: SUMMER POPS
The symphony's Sunday concert series returns, with the energetic Albert-George Schram returning to conduct each week. Events include Tchaikovsky Spectacular, Hot Spanish Nights (which is this week's theme), and the culminating concert, Celebrate America.