This Weekend in Charlotte: The Steel Wheels, All Arts Market, & Rock of Ages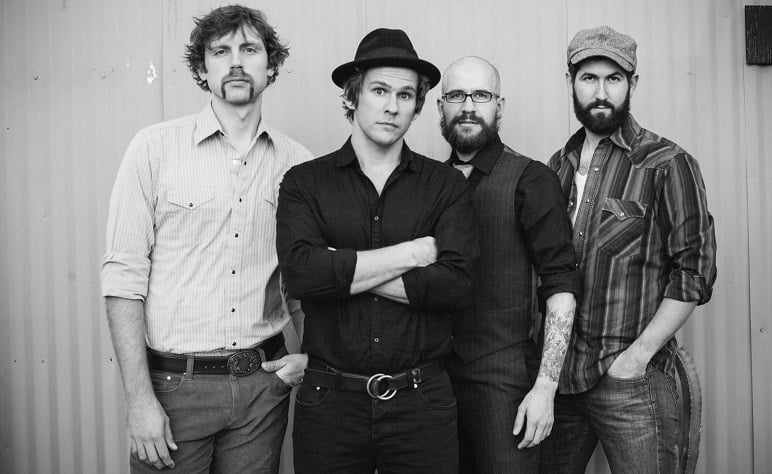 FRIDAY
SKYLINE ARTISTS IN RESIDENCE: JULY SHOWCASE
The old Goodyear building in uptown has become an art space in its last months. Read all about this showcase for the first month of this project here.
THE STEEL WHEELS
The Americana act hails from the Blue Ridge Mountains in Virginia. The guys' sound is often compared to Old Crow Medicine Show and our very own Avett Brothers. Jonathan Byrd & The Pickup Cowboys, led by the titular flatpicker Byrd, are also on the bill for this Friday night show.
ROBERT MOTHERWELL: A CENTENARY EXHIBITION
They came from all over—FedExed from Texas, transported in trucks from New York, or borrowed from other galleries. Each component is a piece of a puzzle, one that when displayed on the walls of the Jerald Melberg Gallery this Saturday, will represent the life of Robert Motherwell. The abstract expressionist is the subject of the Cotswold locale's latest exhibition: Robert Motherwell: A Centenary Exhibition. Read more about this exhibit, here.
STEVE BYRNE
Byrne co-created the TBS comedy series Sullivan & Son, which ran for three seasons. But his stand-up career has been active since the late 1990s. His act is known for a mix of character bits and observational humor.
SATURDAY
ALL ARTS MARKET
More than 60 artists come out to sell their work. Mediums include metalwork, woodwork, paintings, jewelry, clothing, photography, and more. The event kicks off at 2 p.m., and the bar will be open at this Neighborhood Theatre event.
BLAKENEY CONCERT SERIES
(through Aug. 29) Taking place between Encore and Brixx, hit the fountain stage for bands each Friday and Saturday. Heroes At Last, Loafers, Natty Boh, and DJ Chuck are among the acts who add some music to the Blakeney experience each week.
ROCK OF AGES
Relive the 1980s with this Actor's Theatre of Charlotte production. Tunes from Journey, Twisted Sister, and more are woven into the narrative.
SUNDAY
LEVINE MUSEUM OF THE NEW SOUTH
The Levine explores historic issues, such as civil rights and immigration, by providing a modern context and viewpoints. Cedars in the Pines: The Lebanese in North Carolina, 130 Years of History (through Aug. 9) chronicles the history of Lebanese immigrants in North Carolina.
DISCOVERY PLACE
Science and fun collide at this kid-friendly venue. Even if they don't realize it, visitors learn the ins and outs of physics, biology, and chemistry. On the third Friday of every month, Discovery Place has science-tinged parties for adults ($8-$10, 5 p.m.-9 p.m.), with changing themes. Guitar: The Instrument That Rocked The World (through Sept. 7) boasts the world's largest playable guitar, games, and a station for designing your own guitar.