This Weekend in Charlotte: The Story of the Little Gentleman, Donnell Rawlings, & Kool Keith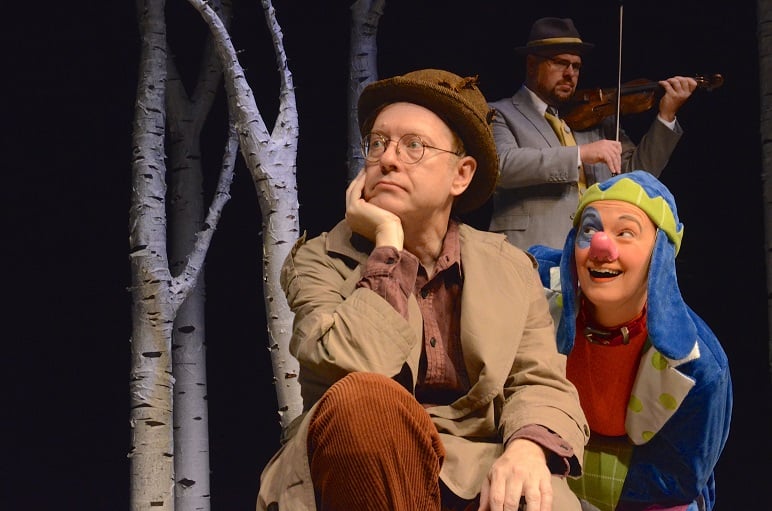 ​FRIDAY
UNDECK THE HALL
The HALL-iday Christmas Trees at the NASCAR Hall of Fame need to be taken down, and the museums wants your help. Each visitor can take one of the items off of the tree, including diecast cars, ornaments, and even some signed items.
KOOL KEITH
Kool Keith is a legend in hip-hop, ushering in the era of horrorcore. He is also a founding member of Ultramagnetic MCs, which includes Ced Gee and TR Love. Area rapper DJ Justin Aswell opens for Keith.
SATURDAY
THE STORY OF THE LITTLE GENTLEMAN
This holiday story is more about friendship than family, and it's based on a book by Barbro Lindgren. Live musicians on the stage add even more flare to the program. The production runs until Sunday at Wells Fargo Playhouse.
DONNELL RAWLINGS
From Chappelle's Show to the The Wire, Rawlings raised his profile through television gigs. He continues to perform as a stand-up too, stopping by the Comedy Zone for a few shows to bridge the Christmas and New Year festivities.
BYOG
Get back into the rock this weekend with a show at the Visulite. BYOG combines funk, jam music, and at times, straight-ahead rock for a varied live experience. Their latest record, Out of the Dark, was released last year.
SUNDAY
THE GREAT AMERICAN TRAILER PARK CHRISTMAS MUSICAL
The Great American Trailer Park Musical was the original tale of Armadillo Acres, where trailer park tenants squabble and break out in song. The Christmas sequel, you can imagine, adds a holiday flair to the setting. This is the last day in the production's run.
DINOSAURS IN MOTION
Dinosaurs in Motion has 14 metal sculptures that show just how these Mesozoic beasts moved. Some of the pieces actually reflect the real-life sizes. Other modules display tidbits about the lives of the dinosaurs and other prehistoric animals.