This Weekend in Charlotte: Visuween, Ray LaMontagne, and Charlotte Symphony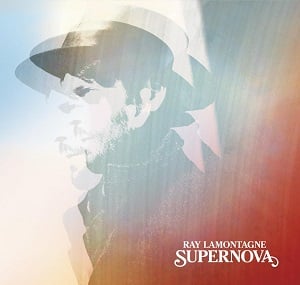 FRIDAY
CHARLOTTE SYMPHONY: BEETHOVEN'S "EMPEROR"
It's a busy month for the symphony, and it offers one more event before closing out October. One selection performed is obvious by the title for this event, but Wagner and Strauss also make appearances. Pianist Abdel Rahman El Bacha is featured.
VISUWEEN: AN EPIC HALLOWEEN EXTRAVAGANZA OF MONSTROUS PROPORTIONS
Charlotte bands pretend to be other acts for the night. The Business People become The Strokes, ISH transforms into Muse, Grown Up Avenger Stuff will be The Yeah Yeah Yeahs, and more.
DENIRO FARRAR & DENZEL CURRY: THE BOW DOWN TOUR
Charlotte's own Deniro Farrar has blown up in the hip-hop and rap scenes, and he's decided to take a tour across the U.S. to spread his message. The "Bow Down Tour" includes fellow artist Denzel Curry.
SATURDAY
RAY LAMONTAGNE
Audiences can croon along with singer Ray LaMontagne, who released his fifth full-length this year. Last April, Supernova went No. 1 on Billboard's rock charts.
DRIVE-BY TRUCKERS
This alt-country/rock act came out of the Alabama music scene. Some of its members have gone on to further success, like singer-songwriter Jason Isbell.
AN EVENING WITH DIRTY LOOPS
This three-piece comes from Sweden, and guys released their first record this year. Before that, they made their name touring with a signature, pop-rock sound.
OMIMEO'S BLACK LIGHT MAGIC: HALLOWEEN DREAM
The Queen City's Omimeo Mime Theatre returns with a Halloween-themed performance. This narrative follows a young trick-or-treater as she jumps into another world.
VANYA AND SONIA MASHA AND SPIKE
Christopher Durang wrote this Tony-winning play. A Pennsylvania family's trials are documented with humor and sincerity.
SUNDAY
TO KILL A MOCKINGBIRD
Since its original publication as a novel in 1960, the tale of Finch family has been used in classrooms and the stage. To Kill a Mockingbird's social and political themes remain relevant today.
GREAT PUMPKIN FEST
Planet Snoopy in Carowinds is transformed to reflect a fall Peanuts celebration. Costumes are encouraged.
ENCHANTED FALL FESTIVAL
Piedmont Progressive Preschool invites families to a day of fall events. Offerings include family photos, carnival games, a bake sale, and even hole-in-one golf.