This Weekend in Charlotte: Zappa, Symphony, NC Music Factory, & Charlotte Gets Weird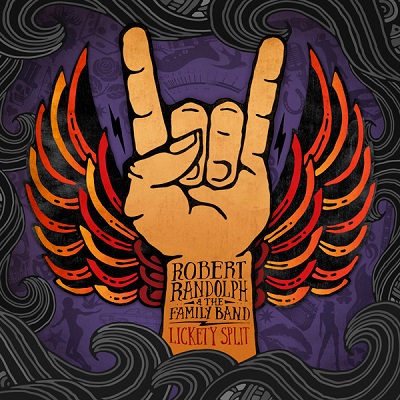 FRIDAY
CHARLOTTE SYMPHONY: DVORAK "FROM THE NEW WORLD"
Virtuoso Natasha Paremski joins the symphony for this one. Selections include the Dvorak piece in this entry's title, as well as Rachmaninoff's "Piano Concerto No. 3."
ZAPPA PLAYS ZAPPA
Dweezil Zappa plays the experimental rock tunes made famous by his father, Frank. The tour is subtitled Accepted No Substitutes. I'm not sure if that's a tongue-in-cheek line, because by attending, that's exactly what we are doing. But hey, Zappa!
FRIDAY LIVE! SUMMER CONCERT: ROBERT RANDOLPH & THE FAMILY BAND
Every week through June 26, check out a concert for only 8 bucks at NC Music Factory's Fountain Plaza. Randolph is joined by Chris Cook & The Heartless Road Band as openers.
SATURDAY
CHARLOTTE GETS WEIRD
EDM fans: unite. DJs, dancers, performers, and artists are brought together for this Chop Shop event. If you're looking for a surreal Saturday, get weird with other Charlotteans at this event.
LAST CHANCE: DETROIT
Watch the suburban facade crumble in this comedy. All it takes is a new set of neighbors to dismantle the life Ben and Mary pretend to have.
CHARLOTTE CHILDREN'S CHOIR CONCERT WITH DAMIEN SNEED
"Faces and Places" is the theme of this free event. Let the choir and Sneed take you around the world with hymns, folksongs, jazz, and more, serving as an international tour. Duke Ellington's "It's Freedom" is the performance's centerpiece.
HARVEY B. GANTT CENTER FOR AFRICAN-AMERICAN ARTS + CULTURE
The center, named for Charlotte's first African-American mayor, puts a lens on the cultural contributions of African-American artists and thinkers. Venturing Out of the Heart of Darkness (through June 26) includes works from around the world that examine colonialism's effect on African-American culture. The museum's permanent exhibition, the John & Vivian Hewitt Collection of African-American Art, showcases the work of 20 artists, such as Charlotte native Romare Bearden.
SUNDAY
JIM BREUER
Breuer rose to comedy fame in the 1990s with his Saturday Night Live characters and pitch-perfect stoner in Half Baked. Now, his bits are more about family and adulthood, but tales of those early days are also part of his touring routine.
LAST CHANCE: ILLUSION
Illusion (through May 10) highlights tricks of the eye and tactics used by magicians to inspire confusion and wonder. Warped mirrors, dimension-shattering displays, and technology-driven tricks wow visitors as part of the broader exhibit.