This Weekend's Agenda (11/6-8): Arts, Food, Beer, & Social Events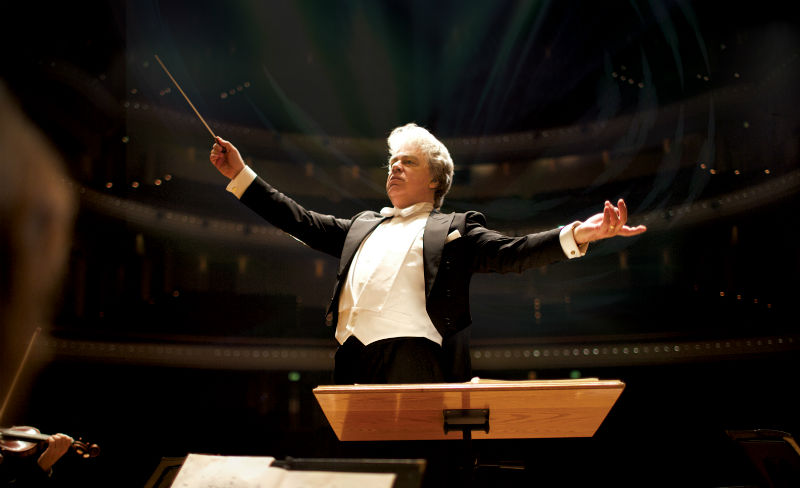 WE ALL KNOW that feeling of anticipation ahead of a concert. We tweet about it; text threads are abuzz between concert-goers, days before a show. Sometimes, we even pick out our outfits ahead of time.
But I rarely think about it from the performer's perspective. Months back, I talked to Christopher Warren-Green, music director of the Charlotte Symphony Orchestra, about fall events. He mentioned one show that had him particularly thrilled: Mahler's Symphony No. 5. Tonight, that concert arrives (After the interview, later told that the piece has been on Warren-Green's so-called "bucket list" to perform with the symphony since he arrived five years ago.)
Of all the classical fans that are anticipating this weekend's Classics program, it's fun to think that no one is more excited than the man with the baton. —Andy Smith
---
ALL-BLACK MASQUERADE BALL
Come dressed all in black tonight and prepare yourself for a masked evening of food, drinks and dancing this Friday (Nov. 6). Masks are provided at the door, and the ball takes place at Howl at the Moon.
SNEAKER CON
If your life goals include having a room for your shoes, this Saturday event is for you. More than 50,000 shoes from more than 150 vendors are expected to be at the convention with everything ranging from the old classics to the newest releases. The shoe-tastic event is from noon until 7 p.m. at the Charlotte Convention Center.
THE BIG ONE CORNHOLE TOURNAMENT
The winning team at this Saturday tournament will walk away with a cool $700, so this is the real deal. Second and third place teams go home with $200 and $100, respectively, as well. Teams of two cost $40 for an entrance fee, and the tournament is capped at 32 teams, so you might want to enter quickly.
---
CHARLOTTE SYMPHONY: MAHLER SYMPHONY NO. 5
This hour-plus-long work by Gustav Mahler is often touted as a masterpiece from the late Romantic period. Hear the entire piece on Friday or Saturday (Nov. 6-7), as delivered by Charlotte's revered orchestra with Christopher Warren-Green conducting.
GRACE POTTER
Grace Potter brings her bold vocal stylings to the Fillmore stage on Friday. Her band's brand of rock mixes soul, country, blues, and, at times, even a little folk. That's a lot packed into one sound.
100 WORDS FILM FESTIVAL
The annual film event that prides itself on brevity has grown, and it's back on Friday and Saturday. Movie makers create works that contain only 100 words, and the films are shown over a weekend of screenings and other programming.
---
MAGIC NIGHT AT ZEBRA
This Friday (Nov. 6), Zebra in SouthPark will host an event featuring Hannibal, a veteran street performer who will provide some unique (and inspirational) theater. Event starts at 7 p.m. and is $150 per person which includes the entertainment, food, wine, tip, and gratuity.
BLUE COOKING CLASSES
On Saturday, Chef Gene Briggs of Blue Restaurant & Bar in uptown will host a cooking class focusing on autumnal wild game. Courses include duck, bison, and boar. Cost is $44.95 for four courses with wine pairings.
SAUSAGEFEST 2015
This one's a lot more PG than the name implies. For the fourth time, JJ's Red Hots closes down its parking lot and invites you to share in all the sausage and beer glory your heart desires. Aside from sausages and beer from local breweries, your ticket also gets you access to live music from Time Sawyer & The Whisky Dollars, treats for sale from King of Pops and Hart's Soda Shop, corn hole, giveaways and more. It all goes down on Saturday.
---
WHITE BLAZE RELEASE
Triple C will be releasing White Blaze in the taproom this Saturday (Nov. 7) when the brewery opens at noon. There, it will be available on tap and you can also get growlers to go. The brewery is hosting a party in conjunction with the release, with live music from Wicked Powers.
EPICENTRE CRAFT BREW CRAWL
If craft brews are your poison, and let's be honest, this is Charlotte, so it probably is, tonight's your night. At least nine EpiCentre bars are participating in this crawl devoted entirely to craft beers. Beginning at Rooftop 210, beer lovers travel to BlackFinn, StrikeCity, Vida Vida, Bubble, Whisky River, SUITE and Vida to wet their whistles.
BOOTS, BARRELS, AND BREWS
It's our version of Sophie's Choice. Will it be local whiskey or local beer on Friday? Lucky for you, you'll get to try both tonight as local distillers and brewers will be at Whisky River with samples of both for you.