This Weekend's Agenda: 17+ Events (Jan. 20-22)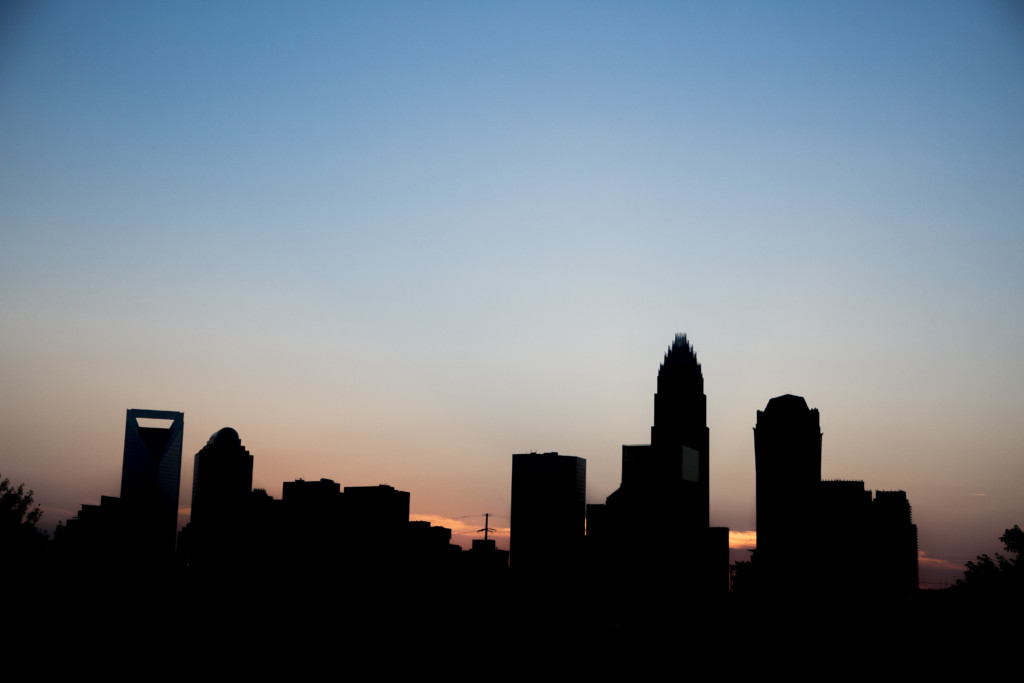 FRIDAY
RESTAURANT WEEK
More than 130 restaurants all across the Charlotte metro area will participate for the winter installment of the event which begins tomorrow, January 20 and runs through January 29. Restaurants participating will offer three-course dinners for only $30 or $35 per person not including tax and gratuity. Reservations are highly recommended; check out the full list of participating restaurants here.
THE TAMING
Donna Scott Productions joins more than 30 companies across the U.S. staging a live reading of The Taming, Lauren Gunderson's satirical, all-female tale. The show is about about a tense showdown between a left-wing activist, a conservative senatorial aide, and a recently crowned Miss Georgia. It's a send-up of the contemporary political climate, and it couldn't come at a better time. This performance is free at Charlotte Art League on Jan. 20 (7 p.m.)
HANNIBAL BURESS: THE HANNIBAL MONTANABAL EXPERIENCE
You may have seen Buress pop up in films like Neighbors and Neighbors 2 or TV shows like Broad City and The Eric Andre Show. But stand-up is his original show business job. And he's fresh off his latest Netflix special, Comedy Camisado. From an AV Club review: "Buress weaves in and out. Not in clarity—Buress' comic voice is strong and focused—but in the way he approaches his subjects, coming in at odd angles, landing a joke with a solid snap, then riding his singular delivery to the next target."
CRIMES OF THE HEART
This Southern Gothic dark comedy, a 1981 Pulitzer Prize winner, follows three sisters after one kills her husband and other drama ensues. Theatre Charlotte has entertained the city for the past 89 years.
BECHTLER BY NIGHT
On the third Friday of each month, the Bechtler Museum of Modern Art opens its doors for free, and tonight's that night. January's theme is "Bring in the new year," and it will feature gallery games and scavenger hunts, Bechtler BINGO, a cash bar and food for purchase. The party is from 5 p.m. until 9 p.m. at 420 S. Tryon St.
PAJAMA PARTY
Throw on your best onesie and get ready to party because Blackfinn, 210 E. Trade St., is hosting its first pajama party tonight. Along with a DJ, drink specials and giveaways, Blackfinn is also featuring a prize for the night's first-, second- and third-best pajamas of the evening.
SATURDAY
JAMES GREGORY
McGlohon Theater, a former church houses in Spirit Square, makes for an intimate comedy venue in uptown. Here, a Bob & Tom Show and John Boy and Billy regular who's called the "Funniest Man in America" visits the room.
BOYS TO BAGHDAD
Boys to Baghdad is a coming-of-age tale set against the backdrop of war. Playwright Roy D. Sheriff, a veteran of Desert Storm, is behind the show.
THE JAZZ ROOM
This monthly jazz program hosts current jazz musicians emulating the greats. Jazz flutist Kent Jordan stops by Stage Door Theater in January, offering a tribute to Hubert Laws, a living legend known for his work with both the flute and the saxophone.
JERALD MELBERG GALLERY
Argentina-born painter Raul Diaz has a new exhibition, RUNNING JAN. 21-MARCH 18, at the gallery. His mixed-media works offer dreamlike environments and studies in texture.
GET ROCKED WITH THE CHECKERS
If you like your beer paired with sports, this evening is for you. For $25, you get an hour of free beer from 4 p.m. until 5 p.m. at Flight, 314 N. College St.; a ticket to the Charlotte Checkers' hockey game and an hour of free beer back at Flight following the game. Plus, you can add a free vodka-Red Bull before and after the game if you're one of the first 150 people to buy tickets.
WINTER BEER FEST
A set of 10 local breweries will set up shop at Lucky Dog Bark and Brew today to sample some of their winter flavors. For $20, you'll receive a sampling glass with unlimited samplings from 1 p.m. until 5 p.m. If you wait to buy your ticket until the day of, ticket prices increase to $25. Lucky Dog Bark and Brew is at 2220 Thrift Road.
TOSCO MUSIC PARTY
This party happens only three times a year, so you want to be sure to get your ticket when it's here. The music party features acts from 15 different eclectic acts, which almost ensures there's something for everyone. The music gets started at the Knight Theater, 430 S. Tryon St., at 7:30 p.m. Tickets start at $14.
SUNDAY
ANJELAH JOHNSON
Johnson, once a castmember on MADtv, is perhaps best known for her fictional fast food employee-turned-star Bon Qui Qui. Her third stand-up special, Anjelah Johnson: Not Fancy, hit Netflix in 2015.
LA TRAVIATA
The 2016-2017 Opera Carolina season continues with this Giuseppe Verdi work. One of the most famous aspects of this show is a vital death scene, but that's all we'll see about that.
DANIEL TIGER'S NEIGHBORHOOD – LIVE!
This animated tiger carries on the tradition of the beloved Mister Rogers' Neighborhood PBS show. Now you and your kids can see the tyke for yourself at the Knight Theater.
DADS, BAGS, & BREWS
Free Range Brewing hosts this event, from 2 p.m. to 4 p.m. It's a great idea – the availability of craft beer with cornhole boards set up should allow for some quick dad bonding. And yes, babies and children of other ages are encouraged to be there as well. Also, if you can't make this one, Baby + Company has similar events taking place over the next two months at Birdsong (February 19) and Sycamore (March 19).