This Weekend's Agenda: 18+ Events (Jan. 13-15)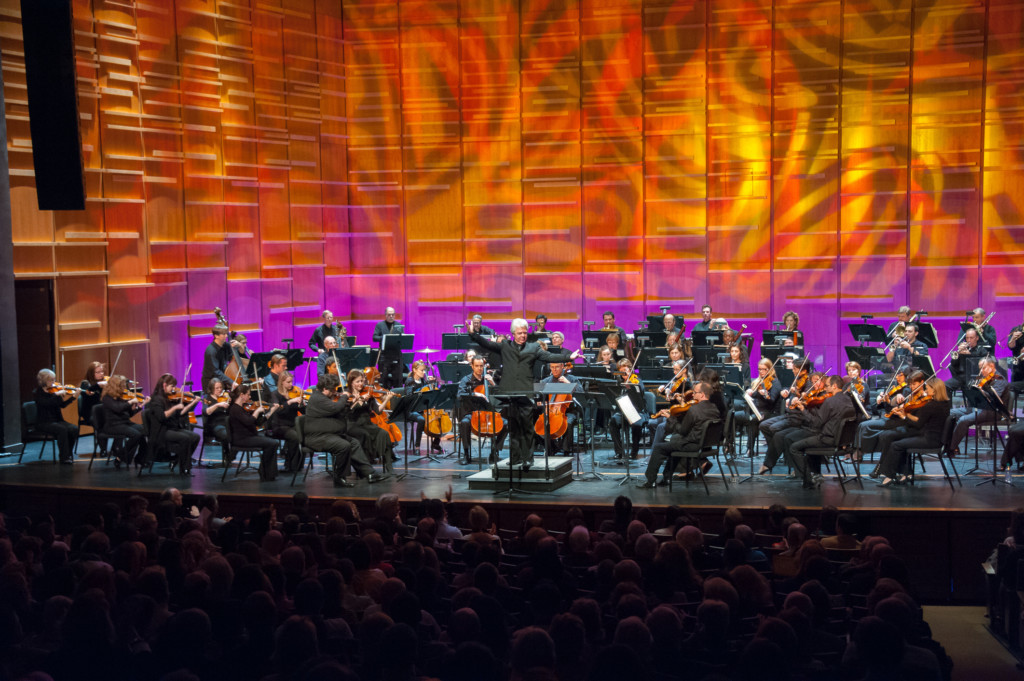 FRIDAY
CHARLOTTE SYMPHONY: STAR WARS THE MUSIC!
Forty years after Star Wars: A New Hope hit theaters for the first time, hear Charlotte's symphony perform the famed scores from the franchise. Christopher James Lees conducts this program, which has selections from all seven films. I would say bring your lightsaber, but I'm pretty sure you can't bring weapons into the Knight Theater, if they are from a long time ago in a galaxy far, far away.
SUSTO
The Charleston act's I'm Fine Today Tour rolls through the Visulite Theatre. Charlotte singer-songwriter Jason Scavone opens for the indie-Americana band.
14TH LEGACY OF BLACK WOMEN FILM SHOWCASE
Deltas of Charlotte Foundation presents this collection of short films, from both local and national indie creators. Though, a warning: This is rated a "NC-17" event by organizers. As described by the festival: "The films are primarily written, produced, directed and/or feature black women."
COCKTAIL CLASS
If your holiday party fell flat due to an inability to make cocktails, you're in luck. Level Co-Working is hosting a cocktail creating class on Friday, January 13, from 7 to 9:30 p.m. Emily Elda will teach students how to make delicious drinks using herbs, spices, fruit, and other ingredients. Students will also receive take home recipes for the cocktails made in class; light refreshments will be served. Cost is $55 per person; buy tickets here.
WOMEN AND WHISKEY
We have no idea why this event is made only for women with the caveat that "men, you can come too…" Perhaps it's solely for alliteration, but that seems hardly a reason. Regardless, the event features four samples of whiskey along with food pairings and talks on how whiskey is made. The event is from 8 p.m. until 10 p.m. at Bubble, 210 E. Trade St. Tickets cost about $36.
LUCKY'S BAR AND ARCADE GRAND OPENING PARTY
Lucky's Bar and Arcade, 300 N. College St., is throwing its official grand opening party tonight, and you're invited. This party features free drinks and the chance to win giveaways all night. There's no admission for this party from 8 p.m. until 10 p.m., but you must RSVP.
DILWORTH TASTING ROOM OPENING
We can practically hear Foxcroft Wine clutching its pearls. The new wine kid on the block officially opened its doors Wednesday, and the 2,800 square feet of wine is calling your name. The spot on 300 E. Tremont Ave. has no admission fee, but sells 33 wines by the glass, so pace yourself.
---
SATURDAY
CHARLOTTE SYMPHONY: LEMONY SNICKET'S "THE COMPOSER IS DEAD"
This narrator-led composition is a murder mystery in which kids can be introduced to the instruments used in an orchestra. Drew Allison and Grey Seals Puppets, along with the CSO, bring the tale to life.
MIKE DOUGHTY WITH WHEATUS
Doughty, once the frontman of the 1990s rock group Soul Coughing, is a singer-songwriter touring on his newest LP, The Heart Watches While the Brain Burns. Wheatus, responsible for the huge 2000 single "Teenage Dirtbag," also plays.
BLUE RESTAURANT COOKING CLASSES
Want to learn to cook a few French classics to kick off 2017? On Saturday, January 14 from 11 a.m. to 1:30 p.m. students can learn to cook dishes like Croque Madame, Beef Bourgignon, and more with Chef Gene Briggs at Blue Restaurant in uptown. Cost is $44.95 per person and excludes tax and gratuity. Call 704-927-2583 to reserve your spot or visit the website.
FOUR SEASONS WINE TASTING DINNER
Itching to get out to a winery to kick off the new year? Raffaldini Vineyards will be hosting its next quarterly wine tasting dinner on Saturday, January 14. The menu will feature four seasonal food courses paired with four Raffaldini wines. Call 336-526-1078 or email info@raffaldini.com for more information or to make a reservation for this 21 and over event. Cancelations with a full refund are accepted up to seven days prior to the event.
OYSTER ROAST AT REID'S
Tis the season for oyster roasts, which always seem to coincide with the coldest winter weather. Reid's Fine Foods will host its own oyster roast on Saturday, January 14, from 4 p.m. until the oysters run out! There will also be plenty of beer specials, so brave the cold and head to the SouthPark location.
WINTER WONDERLAND
The summer-loving party promoters at Social Flockers are leaving behind the sun and sand today and embracing the snow and ice. The sixth-annual Winter Wonderland party features $3 Corona, Corona Light and Modelo Negro beers to help you remember what summer tastes like. The winter party starts at 10 p.m. at Mona's Lounge, 150 Landings Drive, in Mooresville. There's no admission fee.
PRIDE AWARDS AFTERGLOW PARTY
Pride Magazine is throwing its annual Pride Award celebration tonight, but the real party happens after the award ceremony. The party features a cash bar, a DJ, a dessert bar (are there two better words in the English language?), a photo booth and more. Tickets cost about $43 for this party from 10 p.m. until midnight at The Westin, 601 S. College St.
HARVEY B. GANTT CENTER FOR AFRICAN-AMERICAN ARTS + CULTURE
Named for Harvey Gantt, the first African-American mayor of Charlotte, this 46,500-square-foot museum celebrates the contributions of Africans and African-Americans to American culture. Shaping the Vessel: Mascoll + Samuel, THROUGH JAN. 16, displays 20 wood works created by John Mascoll and Avelino Samuel. Nellie Ashford: Through My Eyes, THROUGH JAN. 16, focuses on the folk art of the Charlotte native, who explores cultural identity and community. See 30 newly created mixed-media works by Ashford. The museum's permanent exhibition, the John & Vivian Hewitt Collection of African-American Art, showcases the work of 20 artists, including Charlotte native Romare Bearden.
---
SUNDAY
AN AMERICAN IN PARIS
Based on the 1951 Gene Kelly film of the same name, An American in Paris follows a soldier who decides to pursue a life as a painter in France following World War II. This adaptation nabbed four Tony Awards in 2015.
DREAMCHASER'S BREWERY RELEASE
After being open for a little more than half a year, The Dreamchaser's Brewery in Waxhaw is beginning to branch out a bit. The brewery's beers have started showing up in a few Charlotte craft spots such as Salud, and now The Dreamchaser's is set to release its first-ever bottle, The Wail of the Baen Sidhe, this Sunday.
PLAZA MIDWOOD SCAVENGER HUNT
Tomorrow is Martin Luther King, Jr. Day, so hopefully you have the day off. Spend the day in Plaza Midwood at a scavenger hunt from 2 p.m. until 5 p.m. The scavenger hunt will take you throughout the neighborhood, to Pint Central, Legion Brewing, Thomas Street Tavern, Workman's Friend and more. There's a pre-party at Pint Central, 1226 Central Ave., from 1 p.m. until 2 p.m., that includes a free Pabst Blue Ribbon. There are prizes for the first-, second-, and third-place teams, and team costumes are encouraged. Registration for a team of four costs $60.
DISCOVERY PLACE: NATURE
Formerly known as the "Charlotte Nature Museum," the 13,000-square-foot facility is embedded into a 100-year-old forest situated between between Dilworth and Myers Park. There are several indoor activities, from hangouts with live creatures and animal exhibits to puppet shows. But on warmer days, the outdoor exhibit Fort Wild gives kids stations and activities that require teamwork and a chance to get their hands dirty.
NASCAR HALL OF FAME
This 150,000-square-foot complex provides a variety of attractions for racing fans, including the permanent Glory Road 2.0 exhibit, which displays 18 historic cars that tell the story of NASCAR, and the Hall of Honor, where racing greats are inducted. Smoke: A Tribute to Tony Stewart, THROUGH FEB. 24, explores the career of the three-time Sprint Cup Series champion, who retired from NASCAR after the 2016 season. The ongoing Champions exhibit highlights recent winners in NASCAR's three national touring series.