This Weekend's Agenda: 24+ Events (Aug. 12-14)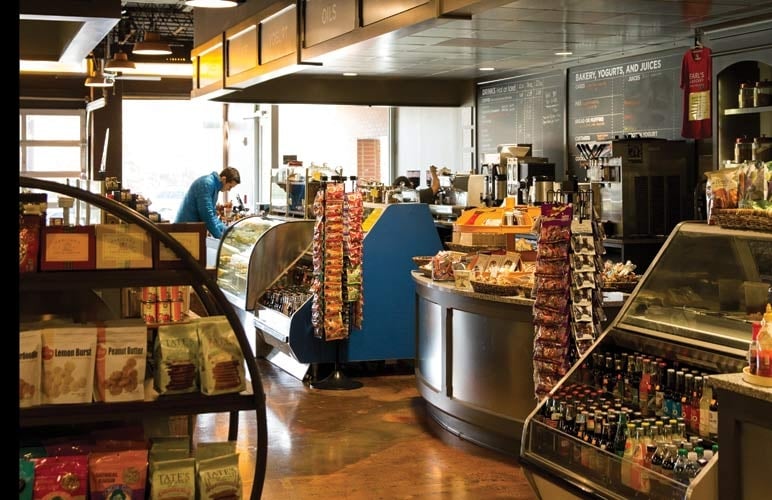 WELCOME TO A WEEKEND in Charlotte, where Newsies, bluegrass, beer release parties, block parties, experimental theater, and a Kidz Bop tour stop can occupy the same 3-day stretch. Below, use our big events list to curate the right weekend for you.
---
FRIDAY (Aug. 12)
THE OKEE DOKEE BROTHERS
This bluegrass/roots experience invites the whole family for a night at McGlohon Theater. The Denver duo won a Grammy for "Best Children's Album" in 2013.
NO VACANCY: QUEENIE'S FAREWELL BLOCK PARTY
Visit the South End Motel, constructed inside C3 Lab, one more time before this projects ends. In a series of performances by TAPROOT, through Aug. 20, see what the Charlotte ensemble has been concocting over the past couple months. From the event's page: "Developed as a site specific work in collaboration with the visual artists from NoVacancy, Block Party invites you into a totally immersive, sensory performance experience that explores the changing face of Charlotte neighborhoods. Performances happen inside of an art installation developed by four different Charlotte artists."
POKEMON BAR CRAWL
All right, Charlotte, this has gone too far. A dozen EpiCentre bars play host to this child's game tonight with "hidden" Pokemon at each venue. If you collect a PokeCrawl Card from each venue, you'll be entered to win a Pokemon Go Bar Crawl prize. A phone charging station will be available at Bubble because this is what we have come to as a culture.
MAKER'S MARK DINNER
This dinner features courses paired with bourbon, including The Ballantyne Hotel and Lodge's custom bourbon. There will also be live music and an opportunity to learn about the bourbon-making process.
DRAUGHT TWO-YEAR ANNIVERSARY PARTY
Draught is entering its terrible twos, and you're invited to help celebrate. The bar will have live music, drink specials and plenty of giveaways. The evening gets started at 7 at 601 S. Cedar St. There is no admission fee.
UNKNOWN HINSON
Unknown Hinson is the comedic country moniker for Stuart Baker, who also voices Early Cuyler on Adult Swim cartoon Squidbillies. A native of the region, he frequently performs in spots in and around Charlotte.
TOAD THE WET SPROCKET
The 1990s were a vital time for Toad the Wet Sprocket. The band hit with singles like "Fall Down," Good Intentions," "Walk on the Ocean," "All I Want," and more. The band's latest, an EP titled Architect of the Ruin, came out last year.
ANALOG DAZE AT LEGION BREWING
This Charlotte act is a mash-up of styles, from classic rock and '90s rock to roots and punk.
SATURDAY (Aug. 13)
LOSO BLOCK PARTY
A neighborhood vying to make a name for itself needs a good event, right? Well, Sugar Creek Brewing, The Olde Mcklenburg Brewery, and Great Wagon Road Distillery are teaming up to host this block party. Doc Porter's Distillery, Red Clay Ciderworks, and Three Spirits Brewing are also participating, as are numerous food trucks around Charlotte. Pets are welcome, games are encouraged, and neighborhood businesses will have booths. Party will be at the intersection of Southside Drive and Yancey Road.
NEWSIES
The Disney-produced narrative is based on New York City's newsboys strike of 1899. The film was made in 1992, and the stage version appeared on Broadway in 2012.
ROUGE
Caroline Calouche & Co. puts on a cabaret-style aerial dance show. Just a warning: Like the magic show above, this one's for adult audiences only.
RIVER JAM
(through Sept. 29) On Thursdays and Saturdays during the summer, River Jam offers free outdoor music at the U.S. National Whitewater Center. Check out the center's selection of food and beer and kick back. This month's lineup includes The Show Ponies (Aug. 4), Parsonsfield (Aug. 6), Davy Knowles (Aug. 11), Jarekus Singleton (Aug. 18), Amigo (Aug. 20), The Accomplices (Aug. 25), and The Mike Strauss Band (Aug. 27).
MIKE STAUSS BAND AT LEGION BREWING
Five band members with "very chill personalities," says their bio. They play rural rock that's driven by strong lyrics.
KIND OF A BIG DEAL RELEASE AT TRIPLE C BREWING COMPANY
It's definitely aged in bourbon barrels. It's definitely a honey wheat ale. It's definitely 9.2 percent ABV. And it's definitely a rip on a line in a Will Ferrell Movie. It's Kind of a Big Deal. This year, the brewery is releasing four variants, including Blood Orange, Strawberry, Ginger and Boysenberry, and a wild ale. That last one, Kind of a Wild Deal, is refermented with Brettanomyces and blueberries.
SUNDAY (Aug. 14)
THE KIDZ BOP TOUR
The Kidz Bop crew has recorded a whopping 32 volumes of covers featuring kids doing contemporary pop staples. The tour brings that format to the stage, with youthful musicians strumming away.
LIBERATE YOUR PALATE CRAFT COCKTAIL TOUR
Think of this as a sophisticated citywide bar crawl. For $30, you'll get a "Cocktail Passbook," which gives you access to $5 cocktails throughout the city. Don't worry about visiting every spot on the tour today; the "event" lasts until Sept. 30.
LEVINE MUSEUM OF THE NEW SOUTH
History is complex, and there are countless perspectives on the South's most significant events. The Levine not only puts those events in context, but it offers multimedia exhibits, forums, and artistic expressions that are tethered to our past. ¡NUEVOlution! Latinos and the New South (through Oct. 30) examines the rise of Latino populations in Charlotte and other Southern cities, and how the Latino population will help shape the future of the South. The Storied South: Voices of Writers and Artists (through Sept. 18) includes photographs of Southern cultural, artistic, and literary icons by UNC Chapel Hill history professor Dr. William Ferris.
---
Looking for a specific category? Check out ARTS + CULTURE, FOOD + DRINK, BEER, and SOCIAL EVENTS.