This Weekend's Agenda: 20+ Events
Arts, food, beer, and social events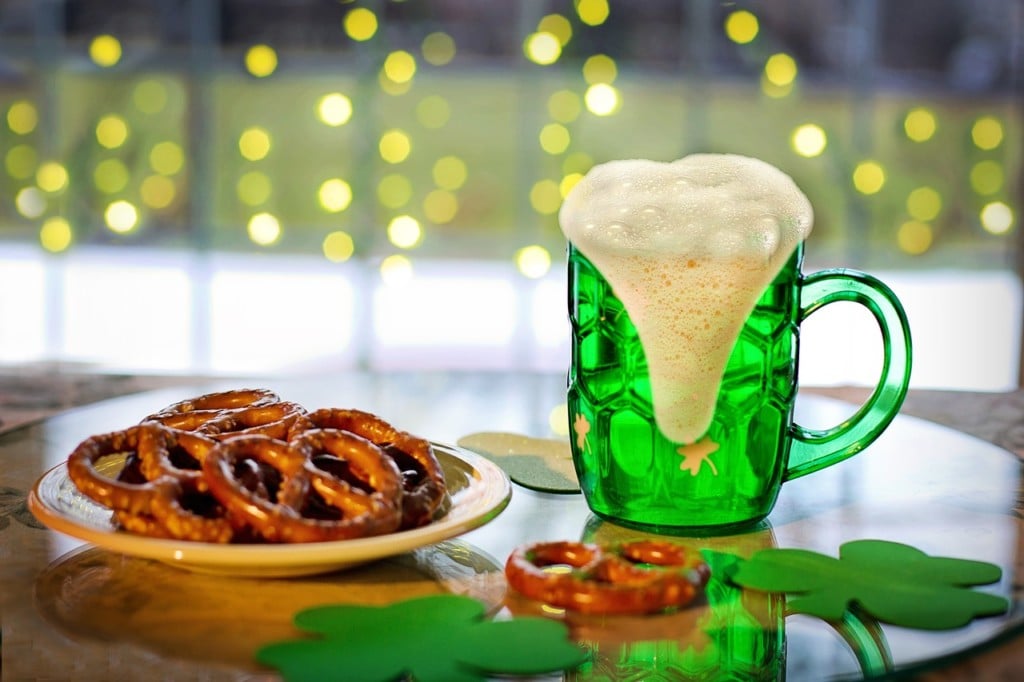 FRIDAY (MARCH 13)
Charlotte Symphony: Star Wars: The Empire Strikes Back at Belk Theater
Uptown, 7:30 p.m., $29.50-$124.50
The CSO's ever-popular "Movie Series" offers the second film in the original Star Wars trilogy. "The Imperial March," the John Williams tune synonymous with series baddie Darth Vader, premiered in this film. Hear the complete Williams score, performed live by the orchestra, while the movie plays on the big screen. More info.

Charlotte Ballet: Sleeping Beauty at Knight Theater
Uptown, Times Vary, $25-$96
This edition of the tale uses British choreographer Matthew Hart and employs Charlotte Ballet artistic director Hope Muir as a narrator who helps guide the audience through the story. More info.
Liberty Walk
Uptown, Free
With this free self-guided walking tour, you can learn about the development of Charlotte and how its citizens were involved in the American Revolution. To get information about the 19 markers along the walk, download a brochure at charlottelibertywalk.com or pick up a brochure at the Levine Museum of the New South or the Visitor Info Center at 501 S. College St. (in the Charlotte Convention Center, 800-231-4636), charlottelibertywalk.com. A "Charlotte Liberty Walk" app is available at handheldhistory.com to help you along. 
FROM CHARLOTTE PARENT:
STEM 101: Carolinas Aviation Museum
Staff from the Carolinas Aviation Museum will discuss how airplanes fly through exciting scientific experiments and demonstrations. Register online. Free. Ages 10-18. 1-2 p.m. Matthews Library, 230 Matthews Station St., Matthews.
Family Friday Hike
Enjoy warmer temperatures this week in the great outdoors! Meet at the Nature Center for this 1.5 hour hike around the preserve. Registration is required. Free. Ages 7 and older. 1:30-3 p.m .McDowell Nature Preserve, 15222 S. York Road.
FIND MORE FRIDAY EVENTS HERE.
---
SATURDAY (MARCH 14)
Mija at Neighborhood Theatre
NoDa, 9 p.m., $15-$67
The electronic music producer and DJ broke through with an appearance at Bonnaroo in 2014. Since then, Mija's prolific discography has included collaborations with Ghastly, Vindata, and others. More info.

Martin Lawrence at Spectrum Center
Uptown, 7:30 p.m., $39-$125
It's a big year for the beloved stand-up. Not only is Lawrence touring again—see his act as host of the LIT AF Tour at Spectrum Center—but he stars in the third installment of the Bad Boys franchise: Bad Boys for Life. Don't be surprised if you hear some tales from the production. More info.
20th Annual St. Patrick's Day Pub Crawl
Uptown, Noon, $20-$25
Bar crawls are all the rage, but there are none bigger than Rich & Bennett's St. Patrick's Day Pub Crawl. In 2009, the Travel Channel declared it as the world's largest. More info.
Restaurants Celebrating Pi Day
Pizza Peel
Multiple Locations
Pizza Peel offers a BOGO deal: Buy a large specialty pizza at regular price and get another large cheese pizza for only $3.14 more.
Hawthorne's NY Pizza & Bar
Multiple Locations
Hawthorne's is doing 9-inch cheese pizzas for $3.14 to celebrate on Saturday. The deal is dine-in only.
Blaze Pizza
Multiple Locations
Get a build-your-own personal pizza for $3.14 to mark the holiday this year. This year, however, you must use the Blaze Pizza app to get the deal.
See more here.
Exhibitions at Bechtler Museum of Modern Art
Uptown, 10 a.m.-5 p.m., $9
This uptown venue, part of the Levine Center for the Arts, displays the works of 20th century modern artists in a new context for today's audiences. Curators assemble shows that pull from the famous Bechtler family's collection and other community collections. More info.
FROM CHARLOTTE PARENT:
Green River Revival
Festivities begin with the Color Me Green 5K Trail Run and Kids' Run and will continue with yoga, the coloring of the river and live music. The river will turn green at 1 p.m. Free admission, $6 for parking, additional fee for activities. All ages. 9 a.m.-7 p.m. U.S. National Whitewater Center, 5000 Whitewater Center Pkwy.
Charlotte St. Patrick's Day Parade and Charlotte Goes Green Festival
At 11 a.m., the 24th annual parade begins at N. Tryon St. and 9th Street in Uptown before marching down 3rd St. to Caldwell. The festival features Irish music, Irish dancers, bagpipers, vendors, Celtic Kids' Zone and food available for purchase. Free. All ages. 10 a.m.-6 p.m. Uptown Charlotte, S. Tryon St.
FIND MORE SATURDAY EVENTS HERE.
---
SUNDAY (MARCH 15)
Dar Williams at Stage Door Theater
Uptown, 7 p.m., $30-$35
The celebrated singer-songwriter brings her tunes, which explore gender issues, loss, religion, and much more, to the Stage Door Theater stage. More info.
Exhibitions at Levine Museum of the New South
Uptown, Noon-5 p.m., $9
For more than two decades, the museum has provided groundbreaking exhibits and context for some of the South's most significant events. One of the museum's core values is "using history to build community." Cotton Fields to Skyscrapers, a permanent exhibit, uses Charlotte and its 13 surrounding counties as a case study to explore the "profound changes in the South since the Civil War." More details.
Activities at Discovery Place Science
Uptown, $17, Noon-5 p.m.
This uptown landmark educates and entertains visitors of all ages in the STEM areas (science, technology, engineering, and mathematics). The museum has experiments, interactive exhibits, an aquarium, and even an on-site rain forest. KidScience, the center's early education exhibition for children up to 7, offers kids the chance to build and racecars, explore colors and light at the Light Table, and experience a gust of wind at the Wind Wall. More info.
FROM CHARLOTTE PARENT:

8th Annual Celtic Festival
This two-day historic celebration of all things Celtic includes music, Irish and Scottish dancers, Celtic warriors, historic encampments, weavers, spinners, blacksmiths, food trucks, a beer garden, and more. $9-$10, children 5 and younger free. All ages. Sat. and Sun., 10 a.m.-4 p.m. Historic Latta Plantation, 5225 Sample Road, Huntersville.
Sesame Street Live! Make Your Magic
Join your favorite furry monsters on this magical adventure when "Sesame Street Live! Make Your Magic" comes to your neighborhood. Elmo learns the importance of perseverance and practice when it comes to achieving your dreams! Shows at 10:30am and 2:30 p.m. on Saturday and Sunday. $25+. All ages. Ovens Auditorium at BoPlex, 2700 E. Independence Blvd.
FIND MORE SUNDAY EVENTS HERE.
---
TUESDAY (MARCH 17)
Reed Gold Mine
Midland, 9 a.m.-5 p.m., Free
In 1799, the nation's first documented gold find occurred at the site that became Reed Gold Mine. After the discovery in Cabarrus County, gold mining spread to nearby counties and eventually to other Southern states. Now, more than 220 years later, visitors can tour the mine and find a treasure themselves. More info.
---
WEDNESDAY (MARCH 18)
Michael Buble at Spectrum Center
Uptown, 8 p.m., $68-$148
The four-time Grammy winner returns to Charlotte. Previously, he's had five sold-out world tours, with more than 60 million records sold worldwide. More info.