This Weekend's Agenda: 24+ Events (Sept. 9-11)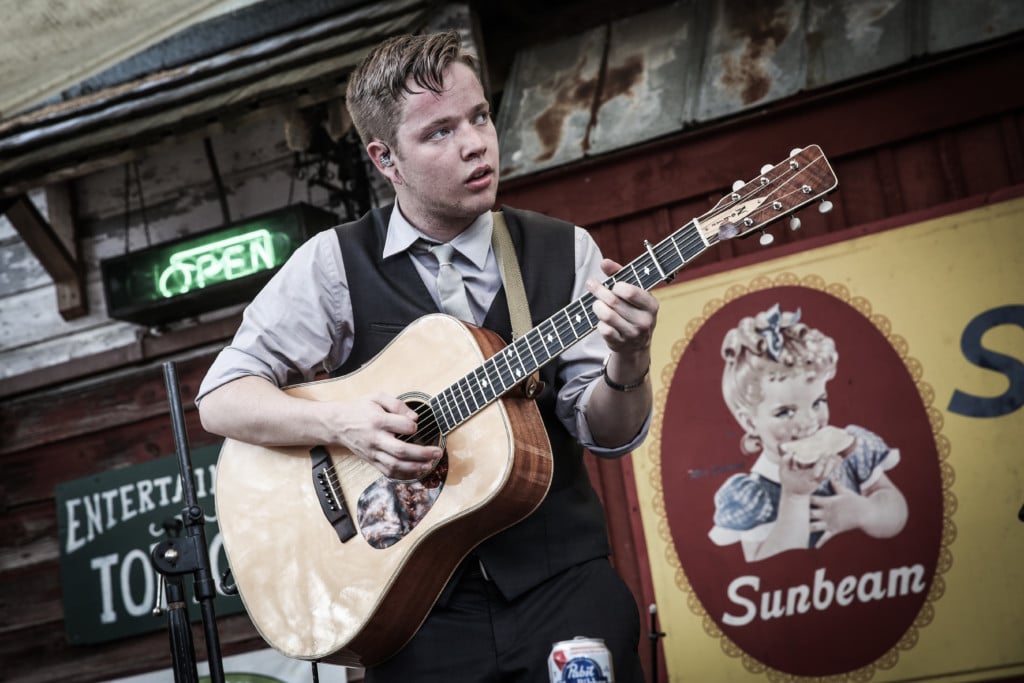 FRIDAY (Sept. 9)
YIASOU GREEK FESTIVAL
One of Charlotte's best-known events returns to the Dilworth neighborhood this weekend. Enjoy baklava and other Greek fare, along with rides, games, and hanging out with hundreds of other Charlotteans.
SOUTHERN IDEAL HOME SHOW
This three-day event has cooking as a major component, with local chefs, cooks, and food purveyors offering tips and sharing recipes on the Ideal Cooking Stage. You'll also be able to get tips on landscaping, interior design, and more ideas for the home while there. Purchase tickets online.
SEVENTH ANNUAL SIP AND STROLL
Meet local artists and enjoy some wine during this event, held at the Epicentre in Uptown. The event kicks off with a wine tasting and a meet and greet with the artists. Tomorrow, enjoy live music as you sample wine from over 40 vineyards. VIP tickets are available.
ROCK FOR HEROES BENEFIT CONCERT
Three Days Grace, Adelitas Way, and Otherwise perform at this concert, with money going to the Independence Fund. The outreach program provides cutting-edge equipment and care to injured veterans.
SATURDAY NIGHT FEVER
Some movies are no-brainers for stage adaptions. Saturday Night Fever is one of them, armed with tunes like "Stayin' Alive" and "Disco Inferno." Grab some bell-bottoms and get down to Theatre Charlotte.
BUBBLYFEST ELITE
In its latest champagne-themed evening, Bubble offers "next-tier" champagne samplings tonight for "those that (sic) want to live the good life." For about $43, you'll sample four different champagnes and sparkling wines and, apparently, realize the good life. Bubble is at 210 E. Trade St.
SIP AND SHOP
Charlotte's sip-and-everything weekend seems to be upon us. Before you go to Sip & Stroll, head to the 7thStreet Public Market for the back-to-school Sip and Shop event, featuring free sparkling wine for the first 100 shoppers and more than a dozen pop-up shops in addition to the market's full-time vendors. The event from 4 p.m. until 9 p.m. has no admission fee. The 7th Street Public Market is at 224 E. Seventh St.
HALFWAY TO ST. PATRICK'S DAY PARTY
This party takes the award for most creative reason to celebrate. Six months and a week from now, Uptown will be bathed in green in its annual St. Patrick's Day bar crawl, but Whisky River, 210 E. Trade St., isn't waiting to party. Guinness is on special tonight for $5, as are Irish whiskeys for $7. There's no admission fee to this party that starts at 9 p.m.
---
SATURDAY (Sept. 10)
CHEESE WORKSHOP – TRUFFLES
There are still a couple spots left to learn how to make fresh ricotta cheese and, while it sets, chocolate truffles. Local goat farm Wish We Had Acres will host special guest chocolatiers from Madison Chocolates for this two-in-one cooking class. Guests will leave with their own box of chocolates and some fresh cheese, and can stick around to meet the goats afterward.
EAT FROM A TRUCK FESTIVAL
Billed as Carolina's largest food truck festival, this event features over 100 food trucks from the Southeast. There will be plenty to do for the kids, plus live music, a beer garden and wine for the adults. Most trucks will have a $4 small plate so you can sample from a bunch of them. Kids 10 and under don't require a ticket, and parking is free.
DINOSAUR JR.
J Mascis leads this legendary and influential alt-rock trio, touring upon the release of Give a Glimpse of What Yer Not. Hear the band play tunes handpicked from 11 studio LPs, 15 EPs, and two live albums.
LENNY BOY BREWING CO. TAPROOM GRAND OPENING
Aside from its kombucha of course, Lenny Boy Brewing has always been known for its intimate inside space, on the small side for any brewery. Not anymore. The brewery opens its new taproom today at 3000 S. Tryon St with a grand opening party from 11 a.m. until 11 p.m. The party features food trucks, games and live music from 1 p.m. until 11 p.m. There is no admission fee.
CHARLOTTE BLOC PARTY
​LaCa Projects is throwing this party featuring live music, giveaways, both cornhole and giant Jenga competitions and more. There's no admission fee to this party from 7 p.m. until 11:30 p.m. at 1429 Bryant St.
TAWBA FEST
For the third year, this free festival brings together multiple musical acts, a large marketplace with a wide variety of vendors, food and beer. The fun starts at 2 p.m. and lasts until 9 p.m. at Riverwalk in Rock Hill, South Carolina.
EAT FROM A FOOD TRUCK FESTIVAL
Billed as the "largest food truck festival in the Carolinas," this festival features 100 food trucks from across the Southeast, a bounce house and kids' area, live music, a DJ and a beer garden. Tickets start at $10, and kids who are younger than 10 get in for free. The day starts at 1 p.m. for general admission or noon for VIP admission.
WOOFSTOCK 2016
A $5 donation gets you in the door to this groovy pet party. Bring along your pooch to Amos', 1423 S. Tryon St., today from 11 a.m. until 4 p.m. for an afternoon of food, beer, music, a silent auction and more. There will also be adoptable dogs on site if you want to come without a dog and leave with one.
RURAL HILL AMAZING MAIZE MAZE OPENING DAY
It may still technically be summer for nearly two weeks, but that's not stopping Rural Hill. Its annual seven-acre "Maize Maze" opens today along with the rest of the 265 acres of hayrides, pumpkin patches and more. Tickets cost about $14 for adults and about $10 for kids. Rural Hill is at 4431 Neck Road in Huntersville.
FLORIDA GEORGIA LINE
The two voices of Tyler Hubbard and Brian Kelley lead Florida Georgia Line, named for the respective hometowns of the pair. Fresh off the release of Dig Your Roots, the bro-country outfit hits the road with Cole Swindell, The Cadillac Three, and Kane Brown.
RIVER JAM
(through Sept. 29) On Thursdays and Saturdays during the summer, River Jam offers free outdoor music at the U.S. National Whitewater Center. This month's lineup includes The Hip Abduction (Sept. 1), The Trongone Band (Sept. 3), Dangermuffin (Sept. 8), Billy Strings (Sept. 10), Sol Driven Train (Sept. 15), Dank (Sept. 17), Reverend Peyton's Big Damn Band (Sept. 22), and Seth Stainback & Roosterfoot (Sept. 29).
JERALD MELBERG GALLERY
This Cotswold gallery has served the community for more than 30 years. Before that, owner Jerald Melberg was a curator for the Mint Museum at its original Randolph Road location. The gallery is known for showing works from seasoned and internationally recognized artists, but in an unprecedented move, Two to Watch (through Sept. 10) highlights painter Nicholas Napoletano and sculptor Matthew Steele, two young artists who reside in Charlotte.
MCCOLL CENTER FOR ART + INNOVATION
The McColl Center for Art + Innovation fulfills a vital role in Charlotte's arts community, with several long-term and short-term residencies for visual arts, performance, and culinary arts. Often, these residencies resort in artists calling Charlotteans their permanent home, with Matthew Steele and Ivan Toth Depena among them. Activities include open workshops and community programs.
---
SUNDAY (Sept. 11)
MUTTS AND MIMOSAS
By drinking mimosas, you're helping animals. It's true. Buy a $12 ticket to this event, which includes a brunch buffet and a complimentary mimosa, and you'll help support the Humane Society of Charlotte. The brunch is from noon until 2:30 p.m. at Blackfinn, 210 E. Trade St.
DISCOVERY PLACE
Kids will be kids—and adults will feel like kids—at this uptown science museum. From live animals to grand experiments of physics, the museum offers a multi-disciplinary adventure. National Parks Adventure, which costs $5 with admission and explores the national's most scenic natural areas, plays at the museum's IMAX theater. The film continues through Nov. 18.
HARVEY B. GANTT CENTER FOR AFRICAN-AMERICAN ARTS + CULTURE
Once called the Afro-American Cultural Center, this museum opened in the 1970s and jumped around to different venues before settling in its current South Tryon Street location in 2009. Shaping the Vessel: Mascoll + Samuel (through Jan. 16) displays 20 wood works created by John Mascoll and Avelino Samuel with a lathe and other tools. Nellie Ashford: Through My Eyes (through Jan. 16) focuses on the folk art of the Charlotte native, who explores identity and community through her works. See 30 newly created mixed-media works by Ashford. The museum's permanent exhibition, the John & Vivian Hewitt Collection of African-American Art, showcases the work of 20 artists, including Charlotte native Romare Bearden.
---
Looking for a specific category? Check out ARTS + CULTURE, FOOD + DRINK, and SOCIAL EVENTS. For a roundup of Charlotte's latest BEER releases, go here.