This Weekend's Agenda: 25+ Events (Feb. 17-19)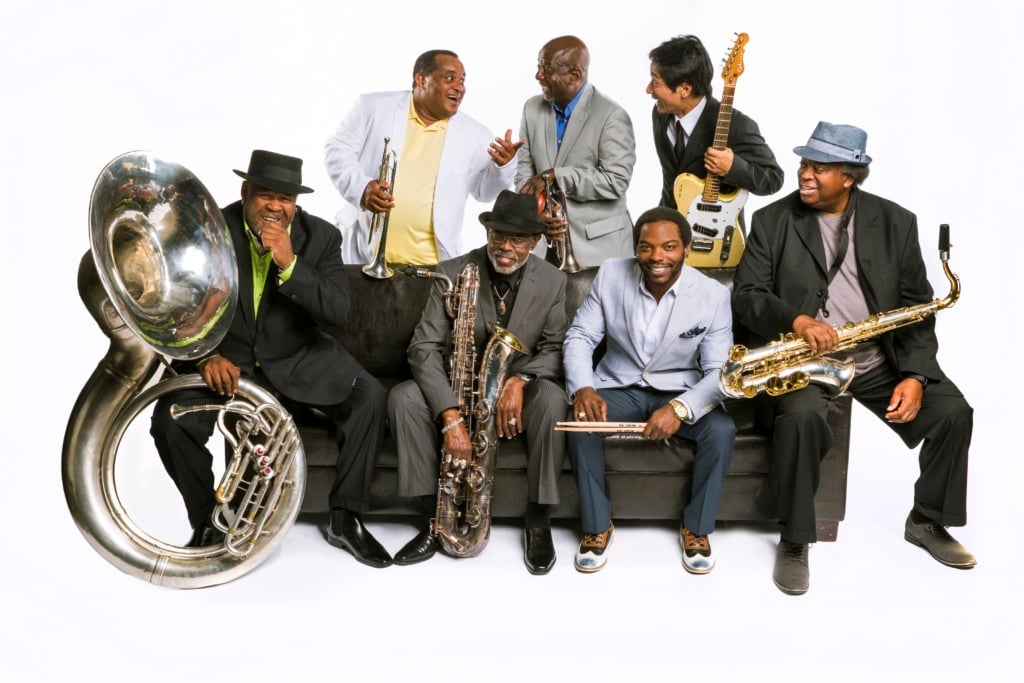 Planning to attend events and parties during CIAA Week 2017? Check out our guide here.
FRIDAY
BALLANTYNE HOTEL WINTER WEEKENDS
Every Friday and Saturday from 8:30 to 10 p.m. in February enjoy Winter Weekends at The Ballantyne Hotel & Lodge. Guests can experience a dessert bar and Champagne bar as part of couple's date night for $28 per couple plus tax and gratuity. The deal includes one beverage per person and a shared delicacy. Additional items can be purchased a la carte; hotel rooms purchased with the Winter Weekend special can be enjoyed at 15% off, as well, through February 19, 2017. Reserve your spot now by calling 704-248-4100 or visit the website for more information.
SHAKE.STIR.SIP.SOCIALIZE
Join bar consultant Emily Elda and guest mixologist and head bartender at 5Church, Justin Hazelton, for a late Valentine's Day at the Hygge Charlotte where guests will learn to make three romantic cocktails in a hands-on class. Tickets are $65 per person and include three full-size cocktails, individual bar station, take home recipes, and light bites. Reserve your spot here. Class begins at 7 p.m.
BECHTLER BY NIGHT
It's the third Friday of the month, which means this monthly event returns. The theme to this month's free evening of activities is traveling abroad. The monthly party also features free appetizers and a special cocktail for purchase. The Bechtler Museum of Modern Art is at 420 S. Tryon St., and this event is from 5 p.m. until 9 p.m.
ONESIE PARTY
You'll want to dress down not up for this party. Specifically, you'll want to wear your onesie. Otherwise, you'll pay an entry fee. The best onesie also wins $200. The pajama party runs from 10 p.m. until 2 a.m. at Whisky River, 210 E. Trade St.
COMEDY & CUISINE
Exactly as the name suggests, this evening is filled with comedy and cuisine. A stand-up comedian will be followed by a live cooking demonstration. Tickets to this party from 8 p.m. until midnight at the Harvey B. Gantt Center for African-American Arts + Culture, 551 S. Tryon St., cost $35.
DECADES OF DANCE
Turn back the clock tonight to benefit the Cystic Fibrosis Foundation. The downstairs of Draught, 601 S. Cedar St., turns into a time machine tonight as the dance floor features a different decade of music every half hour. Tickets to this party, which include the beer, cost $12 in advance or $15 at the door. The party is from 9 p.m. until 1 a.m.
SAVED BY THE BAR
Draught isn't the only place turning back the clock tonight. Blackfinn, 210 E. Trade St., goes back to the '90s tonight. The party features '90s music all evening plus prizes for the top three '90s outfits. There's no admission fee to this party from 9 p.m. until 2 a.m.
THE CURIOUS INCIDENT OF THE DOG IN THE NIGHT-TIME (FEB. 14-19)
When a teenager is accused of killing a neighbor's canine, he begins a journey toward the truth. This is a big show for Broadway fans. It nabbed five Tonys in 2015, including the "Best Play" award.
LOVE/SICK (FEB. 16-25)
Through nine short plays by John Cariani, this dark comedy explores "the pain and the joy that comes with being in love." Three Bone Theatre presents the program, which is not recommended for children under 13.
JAZZ ROOM: TRUMPET SUMMIT (FEB. 17-18)
Some of the area's top trumpeters will fill the stage and play jazz classics for this monthly series. It could get loud.
JERALD MELBERG GALLERY
This Cotswold gallery has served the community for more than 30 years. Argentinian painter Raul Diaz's exhibition, THROUGH MARCH 18, presents his mixed-media works, which have dreamlike environments.
LACA PROJECTS
The venue reflects the ever-growing and vibrant Latino artistic community in Charlotte. Cristina Toro: Strike a Match to Hear My Sound, THROUGH APRIL 8, is a new body of work from Toro that explores fire and light through acrylic and collage works.
---
SATURDAY
THE SECRET CHOCOLATIER
The Secret Chocolatier is celebrating the month of love with a special class – "Intimacy with wine and chocolate." The class will take place on February 18 at 7 p.m. Located at The Secret Chocolatier's Ballantyne spot, attendees are invited to enjoy a pairing of specialty wines and plated chocolate desserts. A portion of proceeds will benefit Crisis Assistance Ministries. Space is limited; reservations required. Call 704-323-8178 or visit the website.
REID'S GAME DINNER
Reid's Fine Foods and The Sporting Gent are hosting a wild game dinner on Saturday, February 18, at 6:30 p.m. at the Myers Park (Selwyn Avenue) location. Guests will enjoy dinner courses of quail, ostrich, boar, alligator, and elk, each paired with wine. Price is $75 per person and reservations can be made by calling Reid's at 704-377-1312.
FITZGERALD'S FIVE-YEAR ANNIVERSARY
Fitzgerald's is turning five tonight, and you're invited to the party. To help celebrate, the pub at 201 E. Fifth St. is offering $3 drafts, $5 vodka-Redbulls and $5 Fireball shots. There's no admission fee to this event.
BANANA BAR CRAWL
The annual gathering of potassium-packing partiers returns this weekend to Uptown. Shame on you if you don't already have your banana suit from prior years (this is the fifth-annual Banana Bar Crawl, after all), but a $24 ticket buys you entrance to the bar crawl plus a banana costume. If you're a "returning banana," there's a special treat in store for you if you email the event promoters. Registration is at Whisky River, 210 E. Trade St., from 5 p.m. until 7 p.m. and then travels to Blackfinn, Suite, Lucky's, Fitzgerald's, Prohibition, Whisky River, SIP, Bubble and Rooftop210.
STRIKE OUT DOMESTIC VIOLENCE BOWLING EVENT
The Steve Smith Foundation hosts this annual event today that features two games of bowling, a silent auction and more. The only tickets still available at press time were for an entire lane (up to six people) for $370. The charity party is from 1 p.m. until 3 p.m.
MARC MARON: THE TOO REAL TOUR
The comedian reinvented his career with his "WTF with Marc Maron Podcast," which continues to be one of the top programs across platforms. He brings his vulnerable, neurotic brand of comedy to the Knight Theater stage.
A NIGHT IN RIO: 8TH ANNUAL BRAZILIAN CARNAVAL EXPERIENCE
A night of music, authentic Brazilian food and drinks, and dancing bring the spirit of Brazil to NoDa's premier rock club. Charleston band Malandro Soul, the music headliner, performs the Brazilian sounds of samba and tropicalia.
BLACK JOE LEWIS & THE HONEYBEARS
Lewis learned how to play the guitar while working at a pawn shop in Austin, Texas. Inspired by the sounds of James Brown and Howlin' Wolf, he has captured a new generation of fans who enjoy his combination of blues, funk, R&B, and soul.
---
SUNDAY
LET'S BRUNCH
Looking for a brunch spot in uptown? BLT Steak now offers brunch on Saturday and Sunday from 11 a.m. to 2 p.m. You can grab a classic like country style blueberry buttermilk pancakes or go outside the box with one of the restaurant's many specials.
BARTENDER'S BALL
The 16th-annual Bartender's Ball takes a cue from Mardi Gras this year, so prepare to let the good times roll. This semi-formal party includes more than 15,000 square feet of heated tents (though, we're not sure you'll need it this year) at Rooftop 210, 210 E. Trade St. A $69 ticket includes access to five DJs, an open bar, food from local restaurants and more. The party starts at 7 p.m.
DIRTY DOZEN BRASS BAND WITH THE GET RIGHT BAND
It's a night of brass-heavy, New Orleans fusion sounds and Asheville reggae rock. The Dirty Dozen Brass Band is a Louisiana legend, and The Get Right Band is a regional staple that, according to its twitter bio, performs "music to move you."
LEVINE MUSEUM OF THE NEW SOUTH
For more than two decades, the museum has provided groundbreaking exhibits and context for some of the South's most significant events. One of the museum's core values is "using history to build community." Nowhere/Now Here, THROUGH FEB. 26, uses a collection of photographs to look at the lives of Latino immigrants in North Carolina small towns. Looking at Appalachia, THROUGH MAY 28, displays pictures from a wide range of photographers in the region and provides a counterpoint to the "War on Poverty" images from the 1960s. K(NO)w Justice, K(NO)w PEACE, THROUGH OCT 22, examines police-involved shootings in Charlotte and around the nation. The exhibit explores the roots of the distrust between police and community and tells the "human stories behind the headlines." It includes displays curated by Johnson C. Smith professor Dr. Tiffany Packer and JCSU students.