This Weekend's Agenda: 25+ Events (Feb. 24-26)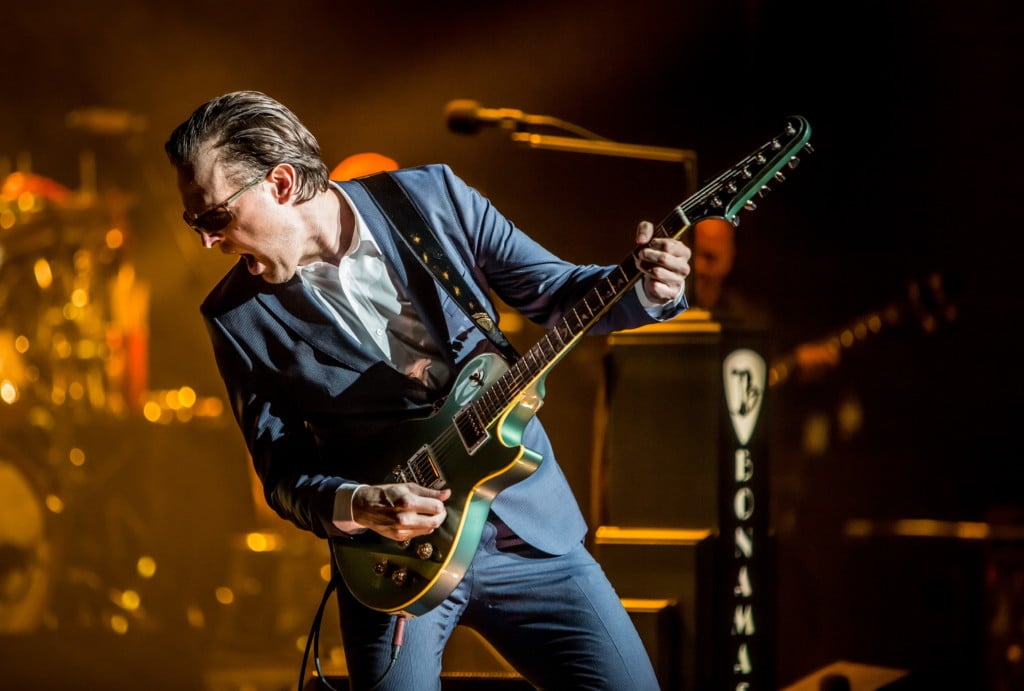 Looking for CIAA events? Check out our complete list here.
---
FRIDAY (Feb. 24)
LIVE JAZZ, THREE COURSES
Head to Blue Restaurant & Bar in uptown tomorrow, Friday, February 24, for live jazz from 9 p.m. to 2 a.m. Additionally, the restaurant is offering a three course dinner special for $39.95 from 7-10:30 p.m. Call 704-927-2583 for reservations.
CHICKEN AND BEER
Buffalo Wild Wings is hosting a chicken and beer party for those 25 years of age and older on Friday, February 24 from noon to 7 p.m. Music provided by special guest DJs will set the soundtrack while you indulge in plenty of chicken and beer specials. Admission is $15.
TYBERPALOOZA
This annual two-day blow-out party returns this weekend. The party starts at 7 p.m. on Friday and goes until Sunday morning at 2 at Tyber Creek Pub, 1933 South Blvd. A weekend pass, which includes access to the live music and entry in the Flip Cup tournaments, costs $12. Registration for the cornhole tournaments is extra and costs $24 per team.
YO GOTTI FRIDAY NIGHT PARTY
Yo Gotti is just one the celebrities flocking to Charlotte this weekend, and he's heading to Rooftop 210, 210 E. Trade St., for this concert and party. A ticket to this party from 9 p.m. until 2 a.m. costs $41.
JERALD MELBERG GALLERY
This Cotswold gallery has served the community for more than 30 years. Argentinian painter Raul Diaz's exhibition, THROUGH MARCH 18, presents his mixed-media works, which have dreamlike environments.
PARDIGRAS 2017
New Orleans might have Mardi Gras, but we have Pardis Gras. DJ Loui Vee is the star of the turntable tonight at Bubble, 210 E. Trade St. Tickets to this "musical journey" from noon until 5 p.m. cost $22.
HALLPASS DAY PARTY
Play hooky from work today to enjoy this day party at Blue, 206 N. College St. The party features two DJs to turn the tables while you enjoy drinks and lunch. Tickets to this day party cost $22.
ADRIAN CRUTCHFIELD
Crutchfield, the legendary saxplayer who was the last to work with Prince, marks the release of his new record at Neighborhood Theatre. Also on the bill is The Queen's Guard, featuring Blanche J.
LOVE/SICK
Through nine short plays by John Cariani, this dark comedy explores "the pain and the joy that comes with being in love." Three Bone Theatre presents the program, which is not recommended for children under 13.
LEVINE MUSEUM OF THE NEW SOUTH
For more than two decades, the museum has provided groundbreaking exhibits and context for some of the South's most significant events. One of the museum's core values is "using history to build community." Nowhere/Now Here, THROUGH FEB. 26, uses a collection of photographs to look at the lives of Latino immigrants in North Carolina small towns. Looking at Appalachia, THROUGH MAY 28, displays pictures from a wide range of photographers in the region and provides a counterpoint to the "War on Poverty" images from the 1960s. K(NO)w Justice, K(NO)w PEACE, THROUGH OCT 22, examines police-involved shootings in Charlotte and around the nation. The exhibit explores the roots of the distrust between police and community and tells the "human stories behind the headlines." It includes displays curated by Johnson C. Smith professor Dr. Tiffany Packer and JCSU students.
SATURDAY (Feb. 25)
TAB BENOIT
The celebrated blues guitarist returns.The Cajun performer has garnered three Grammy nominations, and in 2012, he released his own "Best Of" record.
CHRISTOPHER TITUS
Titus, the comedian and sitcom star, comes to the McGlohon Theater. The stand-up's material centers around his own life, including Hollywood experiences and his family.
MARDI GRAS BEAD PARTY
New Orleans celebrates Mardi Gras this weekend with Fat Tuesday on Tuesday, and if you can't make the trip to the Big Easy, this party's for you. Get ready to catch your share of beads and "let the good times roll," as they say. The party is at On the Roxx, 19532 One Norman Blvd., from 10 p.m. until 2 a.m. There's no admission fee, but there are $3 Corona, Corona Light and Modelo specials.
WEST END CHILI COOKOFF
Blue Blaze Brewing is hosting a chili cookoff on Saturday, February 25, from 1-4 p.m. Admission is free; vegan and kid-friendly options are available. Cooks must incorporate Blue Blaze Brewing beer into their concoctions. Sampling is from 1-4 p.m.; voting from 1-4:30 p.m.; and the winner will be announced at 5 p.m. If you're interested in entering, stop by the brewery for more info.
BALLANTYNE HOTEL WINTER WEEKENDS
Every Friday and Saturday from 8:30 to 10 p.m. in February enjoy Winter Weekends at The Ballantyne Hotel & Lodge. Guests can experience a dessert bar and Champagne bar as part of couple's date night for $28 per couple plus tax and gratuity. The deal includes one beverage per person and a shared delicacy. Additional items can be purchased a la carte. Reserve your spot now by calling 704-248-4100 or visit the website for more information.
CELEBRATE!
Children's Theatre of Charlotte is throwing its annual grown-ups-only party tonight from 7 until 11, and you're invited. A $100 ticket ($60 of which is tax-deductible) includes an open bar, food, live music, auctions. The gala is at ImaginOn, 300 E. Seventh St. (Editor's note: Jared Misner is Children's Theatre of Charlotte's media relations and social media manager)
WEST END CHILI COOK-OFF
Blue Blaze Brewing, 528 S. Turner Ave., hosts this chili cook-off today from 1 p.m. until 5 p.m. Sampling is from 1 p.m. until 4 p.m., but all chili must incorporate Blue Blaze's brews. There's no admission fee to this event.
DAYSCAPE
King Entertainment is putting on this party, and its motto is "We didn't invent the day party; we just perfected it." So keep your expectations appropriately high for this party. Two DJs are on hand from noon until 6 p.m. at Enso, 210 E. Trade St., and tickets cost $22.
MCCOLL CENTER FOR ART + INNOVATION
The McColl Center for Art + Innovation fills a vital role in the city's arts community by providing long-term and short-term residencies that help connect art and artists to the community. Works range from enormous paintings to culinary arts. Activities include open workshops and community programs. The World is a Mirror of My Freedom, THROUGH MARCH 25, combines the works of five current and past McColl artists-in-residents in response to systemic violence against African-Americans. The featured artists are Marcus Kiser, Jason Woodberry, Shaun El C. Leonardo, Dread Scott, and Charles Williams. Free admission.
MINT MUSEUM
Mint Museum Uptown has a renowned craft and design exhibit that showcases works in a variety of materials, as well as collections of American, contemporary, and European art. Fired Up: Women in Glass, THROUGH FEB. 26, focuses on works by women in the glass medium. The museum says this is the first major exhibit of its kind in the country.
BECHTLER MUSEUM OF MODERN ART
Niki de Saint Phalle's iconic outdoor sculpture "The Firebird" welcomes visitors. Inside, you'll find fine art exhibitions, films, jazz, classical concerts, and talks. Bechtler Collection: Relaunched and Rediscovered, THROUGH APRIL 23, is an exhibition put together by curator Jennifer Edwards, who pulls pieces from the museum's extensive permanent collection and presents them in a new light.
SUNDAY (Feb. 26)
JOE BONAMASSA
Guitar aficionados swarm to venues to see this legend, known for his influence in blues rock. His band members, including Anton Fig on drums, Reese Wynans on keys, and Michael Rhodes on bass, are also beloved.
DAYJAVU DAY PARTY
DJ Kid Capri and DJ Quest host this rooftop party at Rooftop 210, 210 E. Trade St., today from 12:30 until 7:30. There's free admission before 4 p.m. with an RSVP. Otherwise, a ticket costs $17.
FARM 2 TABLE SUPPER
Chef Austin Crum of Pure Pizza in Plaza Midwood and Jason Alexander of Free Range Brewing are joining forces for a farm to table dinner on Sunday, February 26, starting at 7 p.m. The four course meal will focus on farm fresh and local ingredients; each dish complemented by seasonal beers from Free Range Brewing Company. Cost is $50 per person. Call 980-207-0037 to reserve your spot.
LIBERTY WALK
This self-guided tour is free. Stroll through uptown to the 18 points that comprise the Liberty Walk, and tour the early history of the region through markers and text. Pick up a brochure at the Visitor Info Center at 501 S. College St. (in the Charlotte Convention Center) or at the Levine Museum of the New South.