This Weekend's Agenda: 25+ Events (July 15-17)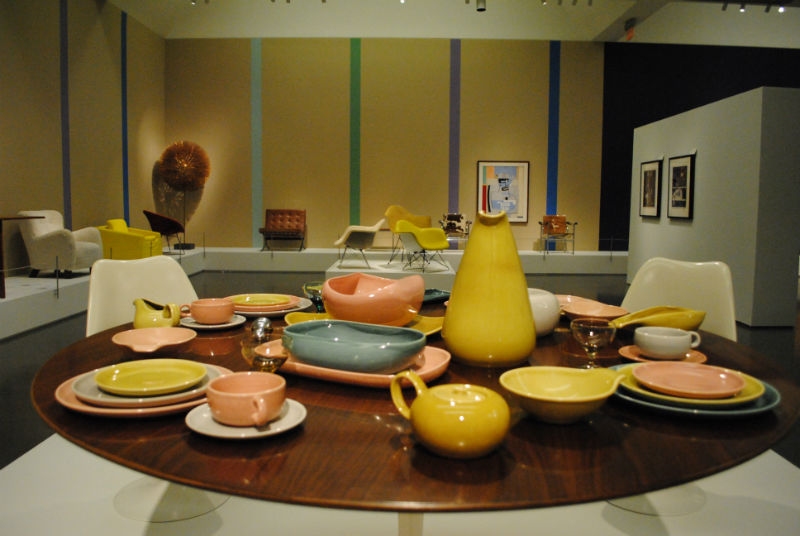 IT'S TIME to plan your weekend. Below, we have 26 options in venues and public spaces scattered across Charlotte. Whether you want to sit back and be entertained, eat and imbibe, have an interactive experience, or do all of these, this is the list for you.
---
FRIDAY (July 15)
THE JAZZ ROOM
This monthly series hosts today's top jazz musicians paying tribute to the greats of yesterday. This month, it's Grammy winner Victor Atkins's homage to pianist Horace Silver.
DIXIE'S NEVER WEAR A TUBE TOP
You may have caught another show starring the bold and brazen Tupperware lady Dixie Longate. This one adds a bit of honkytonk into the proceedings, as Longate brings a new evening of comedic storytelling.
CAROLINA PRODUCE-INSPIRED COCKTAILS AT THE GALLERY
The Gallery restaurant in the Ballantyne Hotel & Lodge continues its Friday tasting series with a set of cocktails inspired by Carolina's summer harvest. Enjoy hand-crafted drinks made with local blueberries, blackberries, cucumber, peaches, honey, and rhubarb. Guests will enjoy light bites from the kitchen during the tasting. Reservations are recommended.
GOODYEAR ARTS PREVIEW
The preview party for the Goodyear Arts at 516 N College St. has work from past, current, and future artists in the residency program. Two performances are offered during the event: one with "noise, drums, and televisions" by Clint Sleeper and Huw Webb and another from musician Dylan Gilbert, an incoming resident. The event is free.
TOP SELLERS WINE TASTING AT THE WINE VAULT
Try some of the 21 wines—six whites and 15 reds—of which the Wine Vault sells the most this Friday. Live music starts at 7 p.m. The cost for the tasting is $10; buy a case tomorrow night during the event, and receive the $10 back. The shop also hosts weekly wine tastings on Wednesdays.
NO VACANCY
The mock-motel at C3 Lab in South End continues its residency. From the project: "Choreographer and dancer Megan Payne presents a new installation of a dance work inspired by the photographs of Deborah Turbeville. Maf Maddix will perform as his alias Brother Aten with a live atmospheric beat set. Filmmaker Toby Shearer will showcase old and brand new work in a series of projection and tv installations throughout the No Vacancy space."
CIEL GALLERY
​Ciel Gallery is a combined teaching space and mosaic gallery in South End that showcases paintings, mosaics, photography, jewelry, pottery, sculpture, and more each month. The July show—Swelter—highlights works by Ciel artists. Art classes are available for all ages and levels.
GRAY CLASSIC WEEKEND
The annual weekend fundraiser supporting The 100 Black Men of Greater Charlotte is this weekend, and it features an array of events, including tonight's welcome reception, a golf tournament, brunches and more. Event times, locations and prices vary. Go here for the full schedule of events and list of prices.
SCIENCE ON THE ROCKS: PIRATES OF THE QUEEN CITY
Aye, aye, captain! Tonight's adults-only museum night is not for the landlubbers. Pull together your finest pirate garb for tonight's pirate-themed Science on the Rocks, featuring a rum runner obstacle course, catapult Beer Pong and more.
CHRISTMAS IN JULY
Prepare to get festive tonight as Blackfinn celebrates Christmas in July. Bring a toy to donate to TurnAround Toys from 6 p.m. until 8 p.m., and you'll get a free flatbread for your next visit. Bring a toy and stick around from 8 p.m. until 2 a.m., and you'll get free entry to the bar at 210 E. Trade St. You'll want free entry tonight, a Blackfinn hosts this merry evening with holiday-inspired cocktails, Christmas cookies, pictures with Santa and more. Don't forget to wear your Christmas costume!
BECHTLER BY NIGHT
Every Third Friday of the month, the Bechtler Museum of Modern Art opens its doors from 5 p.m. until 9 p.m. for this free evening of art and celebration. July's feature is "Chill Out," which invites you to escape the summer heat with Ggallery games and scavenger hunts, a watercolor art activity, Bechtler BINGO, appetizers from the Modern Café and a spiked lemonade featured cocktail. The evening at 420 S. Tryon St. has no admission fee.
SATURDAY (July 16)
RAY LAMONTAGNE
The raspy, soulful baritone of LaMontagne is a prominent voice in folk rock. Whether backed by an orchestra or stripped down, the singer's vulnerability shines.
TWO TO WATCH
Jerald Melberg Gallery is known for showing works from seasoned and internationally recognized artists, but in an unprecedented move, Two to Watch (through Sept. 10) highlights painter Nicholas Napoletano and sculptor Matthew Steele, two young artists who reside in Charlotte.
CAYMUS VINEYARDS WINE TASTING WEBCAST
Celebrate the release of Caymus Vineyard's 2014 Napa Valley Cabernet Sauvignon with Chuck Wagner, Owner and Winemaker of Caymus Vineyards in an interesting way. Wagner will hold a guided tasting of his newest release—via webcast. Fifty-three Total Wine & More stores around the United States, including the one at the Promenade on Providence here in Charlotte, will hold the webcast simultaneously. A tasting of other selections from the Wagner Family of Wine, including Caymus Cabernet Sauvignon and Conundrum White 25th Anniversary, will follow. Sign up to attend online.
RIVER JAM
On Thursdays and Saturdays, River Jam offers free music against the outdoor backdrop of the U.S. National Whitewater Center. Check out the center's selection of food and beer and kick back. This month's lineup includes The Packway Handle Band (July 2), Scythian (July 7), Urban Soil (July 9), The Way Down Wanderers (July 14), The Ragbirds (July 16), Big Daddy Love (July 21), Temperance League (July 23), Head for the Hills (July 28), and Koa (July 30).
BEEF JERKY OUTLET GRAND OPENING
Sample some of The Beef Jerky Outlet's many flavors of jerky during their grand opening this Saturday. This new specialty store, owned by the former CFO of Harris Teeter, Jeff Sherman, features over 200 kinds of jerky—including kangaroo and moonshine. Biltong Jerky will hand out samples during the celebration until 3 p.m. The store also sells gourmet snacks and products, from popcorn to candy to jam. A percentage of sales made during the Grand Opening will be donated to the local Siskey YMCA.
FOOD TRUCK RALLY AT PROSPERITY VILLAGE
Fourteen food trucks are slated to participate in this monthly, family-friendly rally near Highland Creek. Leashed dogs are welcome. BYOB wine and beer are permitted but leave the coolers and kegs at home.
THE LIGHT FACTORY
It's changed locations over the years, but the Light Factory has always remained committed to photography, film, and any other light-based mediums. Total Immersion (through July 21) displays the works of esteemed photographer and former Clemson professor Sam Wang. In 2012, he received an Elizabeth Verner Governor's Award for his contributions to the arts in South Carolina.
FREE RANGE BREWING FIRST ANNIVERSARY PARTY
This NoDa brewery turns one year old today, and you're invited to the party. Aside from the brews on tap, this party features food and from Tiger Yakitori, Orrman's Cheese Shop, Your Moms Donuts and Bleu Barn Bistro and live music from Forlorn Strangers.
RIRA ROCKABILLY BREWFEST
RiRa's bringing in beer sampling from eight Charlotte breweries along with live music from Little Leslie and the Bloodshots and the Parodi Kings. The party is at 208 N. Tryon St., and it lasts from 2 p.m. until 6 p.m.
LAS AMERICAS
First Ward Park transforms into a multicultural mecca today with live music, food, performances and more from cultures across the Americas. There is no admission to this cultural fest from 2 p.m. until 7 p.m. at 301 E. Seventh St.
SUNDAY (July 17)
​HOSHICON
The three-day annual festival celebrating Japanese culture, anime, video games, and Southeast Asian pop culture ends today with a variety of events and special guests. Events begin Friday and last throughout the weekend, but they all take place at the Westin.
STEVE MILLER BAND
The Steve Miller Band, a staple of classic rock radio, entered the Rock and Roll Hall of Fame just this year. The act that gave us "Fly Like an Eagle," "Take the Money and Run," and "Space Cowboy" comes to the AvidXchange Music Factory this month.
HARVEY B. GANTT CENTER FOR AFRICAN-AMERICAN ARTS + CULTURE
Once called the Afro-American Cultural Center, this museum opened in the 1970s and jumped around to different venues before settling in its current South Tryon Street location in 2009. The museum's permanent exhibition, the John & Vivian Hewitt Collection of African-American Art, showcases the work of 20 artists, including Charlotte native Romare Bearden.
BECHTLER MUSEUM OF MODERN ART
The Bechtler's building, designed by Swiss architect Mario Botta, is a modern work of art itself, and Niki de Saint Phalle's iconic outdoor sculpture, "The Firebird," welcomes visitors. Inside, you'll find fine art exhibitions, films, jazz, classical concerts, and talks. The House That Modernism Built (through Sept. 11) explores mid-20th century art, furniture, textiles, and more, offering examples of how the principles of modernism still resonate today.
COTTON & COLLARDS: UNEARTHING STORIES OF HOME THROUGH KITCHENS AND CLOSETS
Since February of last year, UNC Charlotte theater professor Beth Murray and teachers from six area schools worked together on a collaborative project that fuses the arts and oral history. During this time, students learned about and explored the connections between food, clothing, and home. The students' artwork has been on display at the Levine Museum of the New South since late April of this year, and will be up until July 24. Visit the museum to support these students, their teachers, and the museum, and to perhaps consider your own connections to the foods you eat at home.
---
Looking for a specific category? Check out ARTS + CULTURE, FOOD + DRINK, and SOCIAL EVENTS.