This Weekend's Agenda: 25+ Events (Nov. 4-6)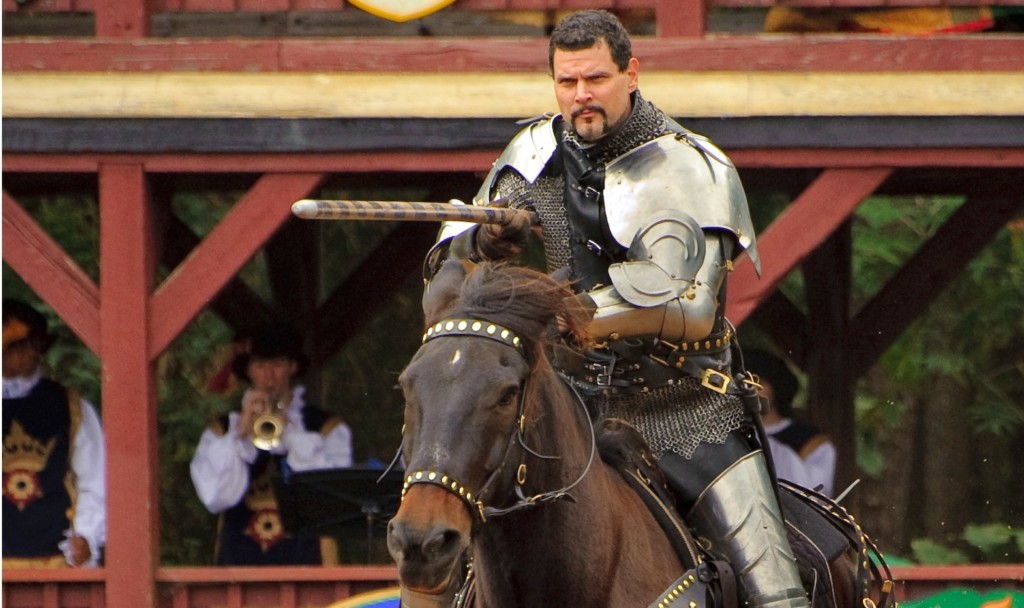 FRIDAY (Nov. 4)
MENDELSSOHN "SCOTTISH"
Felix Mendelssohn's Symphony No. 3, also known as "Scottish," headlines this Charlotte Symphony program. This Romantic work shares the program with "An Orkney Wedding, with Sunrise" by Peter Maxwell Davies and Edward Elgar's "Serenade for Strings."
JAZZ AT THE BECHTLER
This entry in the "New Sound Series" focuses on the use of the harmonica in jazz, with celebrated player Frederic Yonnet. This is the musician known for performing with Prince, dueling with Stevie Wonder's own harmonica skills, and joining a slew of big pop acts like Justin Bieber and John Legend in the recording studio and onstage.
ODD SQUAD
This live show is based on the PBS Kids series of the same name. The program follows kid agents who solve mysteries with teamwork, mathematical, and other educational means.
DAYS OF ABSENCE + KISS MY BLACK ANGST
OnQ Performing Arts kicks off its 10th season with a theatrical doubleheader. The company presents two one-acts: Day of Absence by Douglas Turner Ward and Kiss My Black Angst by Dani Brockington, Iesha Hoffman, Carlos Robson, Boris Rogers, Stacey Rose, and Korde Tuttle.
CRAFT BEER CRAWL
The EpiCentre hosts its fourth annual beer crawl devoted to craft brews. A $12 ticket buys you 10 craft beer samples and entry to Rooftop 210, Blackfinn, StrikeCity, Vida, Vida Vida, Bubble, Whisky River, Suite, Tin Roof and Howl at the Moon. Registration begins at 7 p.m. at Rooftop 210, 210 E. Trade St.
BENEFIT21: AN EXTRAORDINARY EVENING
Join Down Syndrome Association of Greater Charlotte for a fancy evening at the Ballantyne Hotel and Lodge, 10000 Ballantyne Commons Parkway, for this fundraising event. The evening includes dinner, both a silent and live auction, dancing and games. Tickets cost $120 per person, the attire is semi-formal, and the party lasts from 6 p.m. until 11 p.m.
PUMPKIN FEST
Halloween may be over, but fall is just getting started. Whisky River pays homage to the beautiful orange gourd that is the pumpkin tonight with pumpkin-inspired cocktails, beers, snacks and desserts. Tickets cost about $22 for this event that begins at 8 p.m. at 210 E. Trade St.
---
SATURDAY (Nov. 5)
PIZZA FUR A PAWS
Inizio Pizza Napoletana of Ballantyne will donate $5 from every pizza sold during this event to Greater Charlotte SPCA. The pizzeria welcome pets to join their families (outside seating only) from 12 p.m. – 2 p.m. on that day. Enter your dog in their doggie Halloween costume contest (which begins at 1 p.m.), learn from training demonstrations from Sidekick Dog Club, and get professional pet photos done by The Dog Photog.
HOLIDAY OPEN HOUSE AT REID'S
Visit either Reid's location for their annual Holiday Open House this weekend and enjoy wine tastings and food samples from the store and from local vendors as you gather gift ideas for the holidays. The open house is Saturday, 11 a.m. – 4 pm at Reid's SouthPark and Sunday from noon to 3 p.m. at Reid's Myers Park.
CLASSIC FRENCH HOLIDAY DISHES COOKING CLASS
Join Executive Chef Gene Briggs for his monthly cooking demonstration on Saturday, this time featuring French dishes that are tailor-made for the holidays. Chef Briggs will go over how to make four courses, which you will get to sample along with wine pairings.
GRACE FOR PRESIDENT
Just in time for election season, the city finds a fun political tale in an unlikely place: Children's Theatre of Charlotte. With the world premiere of Grace for President, kids (and their parents, really) receive an introduction to the electoral college system with this narrative about the titular grade-schooler. Mrs. Barrington's class is the backdrop to this tale, ripped from the pages of the Kelly S. DiPucchio book (with art from LeUyen Pham). The musical is adapted by Joan Cushing.
YOU CAN'T TAKE IT WITH YOU
Theatre Charlotte takes on a 1937 Pulitzer Prize-winning comedy with zany extended family members and a tale of love. This theater company has been a part of the community for 89 years.
CAROLINA RENAISSANCE FESTIVAL & ARTISAN MARKETPLACE
Each year, a parcel of land in Huntersville is transformed into a Middle Ages town, in which jousting, wizards, and enormous turkey legs spring to life. The festival takes place on Saturdays and Sundays.
THE TOXIC AVENGER
Actor's Theatre of Charlotte is back, with a musical take on the classic B-movie of the same name. Check out the adventures of Toxie via this Charlotte troupe, which marks its 27th season with a new venue this year.
SAUSAGEFEST
JJ's Red Hots bring back its annual festival celebrating all things sausage-y today, and you're invited. Tickets cost about $43, but they include unlimited beer and sausage samplings from 3 p.m. until 7 p.m. at the restaurant's Dilworth location, 1514 East Blvd. The party also features live music from two different bands.
NOIR VII: ALL-BLACK AFFAIR
We'll leave it to the event promoters to describe this one to you: "There are your typical nightlife experiences, and then there are those special nights that you don't forget…Noir is one of the most anticipated events of the fall, conveying the chic ambiance of Paris and the crème de la crème of Charlotte." With that kind of description, you should expect nothing less than fancy with a capital F. The evening starts at 9 at the Bank of America Urban Garden, 150 N. College St. Tickets start at about $27.
HAMMERS AND ALES
This fundraising event puts tools in the hands of those who need them – literally. Helping benefit the Charlotte Community Tool Bank, your $35 ticket to this event includes two beers, food, and access to live music, games and an auction. The party starts at 7 p.m. at C3 Lab, 2525 Distribution St.
CHOCOLATE FOR A CURE
Rescheduled from October, which is Breast Cancer Awareness Month, this gala features live music, special vendors, chocolate and wine pairings, cocktails, appetizers, gift bags, giveaways and more. The evening begins at 7 p.m. at Le Meridien, 555 S. McDowell St. Tickets cost about $59.
---
SUNDAY (Nov. 6)
BOB DYLAN
The legendary songwriter comes to Charlotte's grandest stage. It's a special night for fans of folk, rock, and country—as Dylan's made an undeniable impact on each of these genres.
FISH STEW RESCUE
Join Chef Groody and chefs from Kindred, Flatiron, and other are restaurants as they raise money to help Hurricane Matthew victims in Eastern North Carolina. The event is part of a series organized by Chef Vivian Howard of the acclaimed A Chef's Life series and is aimed at not only raising money but awareness of the region's culinary, economic, and historical importance.
ORDER/FIRE
This video series about local chefs and other contributors to our culinary landscape continues Sunday at Free Range. This time, Chef Greg Collier is featured, and the group behind the series will be holding a "chicken pickin'" to support the Community Culinary School of Charlotte! Suggested donation $10 a plate for 1/4 chicken and sides.
SONATA ARCTICA
The Finnish power metal group visits the Fillmore on its current U.S. tour. They're joined by contemporaries Leaves' Eyes and Omnium Gatherum. Get ready for a rowdy crowd at the Fillmore, probably a bit different than Mr. Dylan's.
FIRST DATE
This Broadway musical is sure to be a hit in a city full of singles. Tackling the awkwardness of blind dates, the show could bring some self-awareness to your own outings. If you're married, you can revisit the days that are—thankfully—behind you.
PANTHERS VS. RAMS
It's game day again for our Panthers, and here's to hoping we have our first win streak of the season! Carolina takes on the Rams in the team's new Los Angeles stadium today, beginning at 4:05 p.m. Here are two bars we especially recommend for watching the game with like-minded Panthers fans.
ED'S TAVERN
This neighborhood joint offers $2 Bud Light Panthers cans, $5 Bloody Marys and $5 Mimosas on Sundays, so you can watch the game after having brunch. Ed's opens at 11 a.m. and is at 2200 Park Road. Let's go, Panthers!
MURPHY'S KITCHEN AND TAP
This newcomer to Charlotte's social scene is a welcome addition, and the bars here are delightful. That's right: bars. The Irish pub has $5 Bloody Marys on special today, and it opens at 11:30 a.m. Murphy's is at 445 W. Trade St.