This Weekend's Agenda: 25+ Events (Oct. 21-23)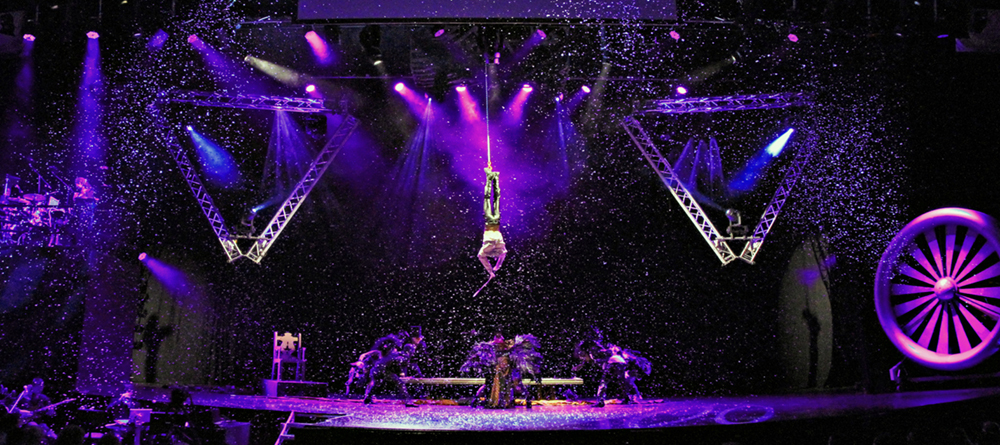 FRIDAY
HALLOWEEN SCIENCE ON THE ROCKS
The monthly adults-only "fright" at the museum takes a turn for the terrible tonight with a costume contest, a live zombie dissection (whatever that means), mad scientist experiments and creepy crawly encounters with hissing cockroaches, tarantulas and snakes. Don't forget about the museum's Fear Factor Challenge with new phobias to conquer this Halloween. The hauntingly hip party starts at 5 p.m. and lasts until 9 p.m. at 301 N. Tryon St. Tickets cost $10 in advance or $12 at the door. Buy yours here.
GOODYEAR ARTS SHOWCASE: SEPTEMBER/OCTOBER
Renee Cloud, Jeff Jackson, and Andy McMillan are the residents for this two-month stretch, and you can see what they've been working on with this Friday night showcase. Jackson reads from his newest book, Novi Sad.
JUNIOR ASTRONOMERS
The 8th annual birthday celebration for Junior Astronomers takes over Snug Harbor this Friday. Also performing: ET Anderson, Dear Blanca, and Secret Guest.
HALLOWEEN PARTY
You might as well just leave your Halloween costume on this weekend. Most anywhere you go is featuring a costume contest this weekend, and this party is just one of them. The evening's best contest at this party wins a Corona cooler with other prizes. The evening starts at 9 at Roxbury, 116 W. Fifth St. There's a $5 admission fee at the door.
AN EVENING WITH CHRIS ROBINSON BROTHERHOOD
Formed while Chris Robinson's other band, The Black Crowes, was on hiatus, this ensemble was a fun project that became a full-blown rock endeavor. Its fourth album, Any Way You Love, We Know How You Feel, was released in July.
DL HUGHLEY
Sitcom star, dramatic actor, comic—Hughley is a performer known for his range. But here, see him in the role that launched him and put him among the ranks of Bernie Mac, Steve Harvey, and Cedric the Entertainer in 1999's Original Kings of Comedy Tour.
CHEERS TO A CURE
If you're not yet ready with your Halloween costume, here's a party for a good cause. Benefitting the Leukemia & Lymphoma Society, a ticket to this party includes two beers, appetizers, access to the silent auction and live music. The party is at Craft City Social Club, 555 S. McDowell St., from 7 p.m. until 10 p.m. Tickets cost about $22.
CAROLINA BALLOONFEST
The enormous yearly gathering of hot air balloons is today. Check the weather before attending; they're strict about not launching the balloons into the sky in bad or exceptionally windy weather. Ticket prices and times vary, but tickets start at about $17.
50 CENT COFFEE AT DUNKIN' DONUTS
Dunkin' Donuts celebrates the opening of its 50th store in the Charlotte area with 50 cent small hot coffee and donuts at all Charlotte locations on Oct. 21. The 50th store, located in Concord, will host a Grand Opening event called Kickin' Cancer with Coffee. If the community purchases 500 cups of coffee throughout the day on Friday, Dunkin' Donuts will donate $5 per cup to the Bring It 4 Braylon Foundation.
---
SATURDAY
ANDY GRAMMER & GAVIN DEGRAW
When I say "pop rock," I mean the genre, not the candy. You know that right? Well, if you need tangible examples of the sound of pop rock, listen to the feel-good vibes of these two singer-songwriters, touring together this fall.
CHARLOTTE BALLET FALL WORKS
Ohad Naharin, the Israeli choreographer, visits Charlotte for the first time with his signature "Gaga" movement language on display with the work "Minus 16." Also look for Dwight Rhoden's "The Groove," a "party ballet" piece built around house music of the 1980s.
THE BARBER OF SEVILLE (IL BARBIERE DI SIVIGLIA)
The Rossini opera is a tale of hidden identities, romance, and zaniness. Even 200 years after it premiered, it's a fixture in opera houses across the world.
LARK & KEY GALLERY AND BOUTIQUE
This South End spot offers both paintings and functional art, with featured artists from all over (though often hosting local creators). Myth Makers THROUGH OCT. 29 has work from artists like Duy Huynh, Janet Eskridge, Sarah Kaufman, and Vicki Sawyer. Mixed-media, sculpture, and paintings are among the mediums used in this show.
MATTHEWS CHAMBER OF COMMERCE FALL FEST
If you can't decide what exactly you want to do tonight, this is a pretty good bet. With a fall festival (complete with food vendors, arts and crafts and live music), a beer crawl and a cornhole tournament rolled into one afternoon, there's surely something for everyone. General admission tickets cost about $43 and include unlimited beer samples. The fest is from noon until 5 p.m. at Harley Davidson of Charlotte, 9205 E. Independence Blvd.
HALLOWEEN COSTUME PARTY
Halloween's still more than a week away, but get those costumes out and ready. Mona's Lounge hosts this costume party with no admission fee, $3 Corona, Corona Lights and Modelos. The party starts at 9 p.m. at 138 Village View Drive in Mooresville.
HALLOWEEN HAVOC COSTUME PARTY
Seriously, get those costumes out. This costumed party features free entry, $2 Corona, Corona Light and Modelo. The evening starts at 9 at Blue Olive Lounge, 14021 Conlan Circle in Ballantyne.
HALLOWEEN HOWLER BAR CRAWL
Here's our challenge to you: Start at the costume party in Mooresville, then head to the costume party in Ballantyne and then finish the evening in Uptown at this costumed bar crawl. Check-in begins at 5 p.m. at Rooftop 210, 210 E. Trade St., for this crawl that takes you throughout the EpiCentre's bars free of admission charges. Event organizers say last year's crawl had more than 4,000 people take part, so you might want to arrive early.
MIXOLOGY WITH BOB PETERS
> This is a special edition of Peters' monthly class, rescheduled from a couple weeks ago. It is the first in their fall cocktail series and features Fair Game Distillery from Pittsboro, who will be showcasing their liquors as well as their apple, scuppernong, and peach wines. Earl's Grocery. 2:30 – 3:30. 1609 Elizabeth Ave, 28204.
LEXINGTON BARBECUE FESTIVAL
This perennial favorite, recognized as one of the "Top Ten Food Festivals in America" by Travel & Leisure magazine, returns this weekend. Now in its 32nd year, the festival attracts over 200,000 visitors with its true Carolina-style barbecue. Enjoy live music, hog racing, and a dog show. Participate in the Hawg Run (a 5K or fun run/walk), check out the wine garden, or just relax and enjoy some 'cue.
OKTOBERFEST AT PLAZA-MIDWOOD
Celebrate fall with this free, family-friendly event at Healthy Home Market in Plaza Midwood. Enjoy a $5 meal that includes a sausage, bag of pretzels and a drink as you listen to live music and sample beer offered by carious vendors.
SYCAMORE BREWING ANNIVERSARY PARTY
Sycamore continues to be one of the most popular spots in the Queen City (especially on a beautiful Saturday, where it seems as if half the city is in attendance). And you can expect quite a crowd this weekend, as the brewery is set to celebrate two years with an anniversary party beginning at noon.
---
SUNDAY
CARRIE UNDERWOOD
If you need a reminder of Carrie Underwood's influence in country music right now, the numbers speak for themselves: 7 Grammys, 12 Academy of Country Music awards, and 9 American Music awards. And just look where she's performing: Charlotte's biggest music venue.
THE ILLUSIONISTS
The hit Broadway show is also a magic show, as several illusionist characters take the stage for spectacles that'll make you scratch your head.
FIRST DATE
This Broadway musical is sure to be a hit in a city full of singles. Tackling the awkwardness of blind dates, the show could bring some self-awareness to your own outings. If you're married, you can revisit the days that are—thankfully—behind you.
OPEN STREETS 704
For four hours today, a slew of streets across Charlotte will close to cars so bikers and walkers can enjoy this street festival. From 1 p.m. until 5 p.m. today, plan to get out, walk around and meet the neighbors. This festival is free, naturally.
THE DILWORTH-SOUTH END CHILI COOK-OFF
The seventh annual neighborhood chili cook-off is today, and with four categories of winning chilis – red, vegetarian, "the other ones" and people's choice – today's sure to be spicy. Aside from the chili, the festival features pumpkin painting, a cornhole tournament, live music, a raffle, appearances from Sir Purr and more. There's a $10 admission fee, but children get in for free. Doors open at 11 a.m. at Atherton Mill, 2100 South Blvd.
PASSION8'S 10TH ANNIVERSARY PARTY
This Elizabeth Avenue restaurant and bar turns a decade old today, and you're invited to the party. From 1 p.m. until 3 p.m., Passion8, 1523 Elizabeth Ave., is featuring heavy appetizers and a special cocktail. Tickets cost about $24 in advance.
HABITAT FOR HUMANITY WINE DINNER AT ARIA
As part of Aria Tuscan Grill's partnership with Habitat for Humanity Charlotte, the restaurant is hosting a charity wine dinner to raise funds for the organization. Enjoy four courses created by guest Chefs Leslie and Bruce Schlernitzauer of Porcupine Provisions and Aria's Executive Chef Chris Bateman and Chef de Cuisine' Alex Piatt. One hundred percent of the proceeds will go to Habitat for Humanity Charlotte.
PASSION8 RESTAURANT TURNS 10
Help this favorite among locavores celebrate their tenth anniversary this Sunday. Enjoy a complimentary cocktail, drink specials, hors d'oeuvres, music and more. Tickets are available online.