This Weekend's Agenda: 28+ Events (Aug. 5-7)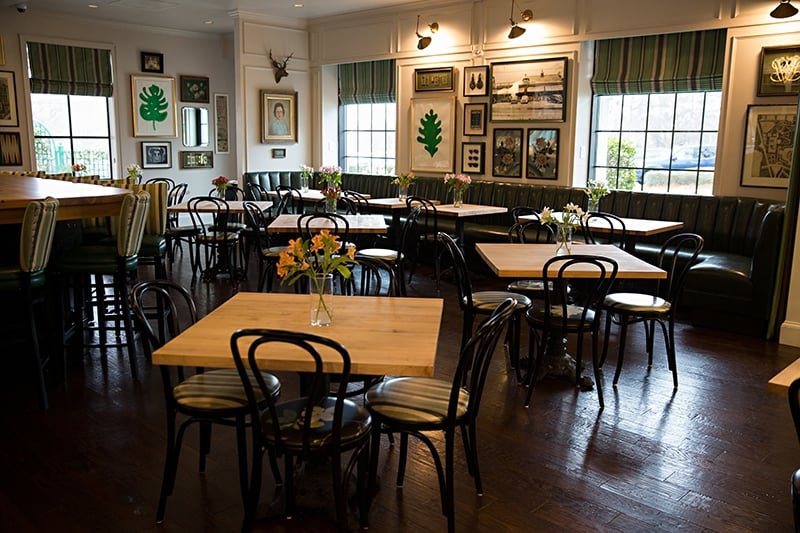 FRIDAY (Aug. 5)
EVITA
Charlotte teens tackle the Andrew Lloyd Webber/Tim Rice historical musical. Children's Theatre of Charlotte is the group behind this retelling of the Argentine leader's life.
JAZZ AT THE BECHTLER
The monthly series featuring the Ziad Jazz Quartet returns with "More and More Monk," a meditation on the legendary Thelonious Monk. Monk, a native of Rocky Mount, N.C., was known for both his creation of jazz standards and his groundbreaking improvisations.
FOOD TRUCK FRIDAY AT PLAZA MIDWOOD
Join the crowd behind The Light Factory this Friday and every Friday that enjoys snacks, meals, and desserts served by local food trucks. Over 10 trucks will be in attendance this week, including Bebo's Mac Shack and Mae's Creole Kitchen.
MATTHEWS FOOD TRUCK FRIDAY
Visit Stumptown park in downtown Matthews for a chance to enjoy noshes from Charlotte-area food trucks. Bring your kids, dogs, chairs, blankets and stay for the live music.
CHARLOTTE STORYTELLERS
The group hits the Goodyear Arts space at 516 N. College St. on Friday and Saturday. The theme for this one is "Conforming," and this event is both BYOB and BYOP (which means, "bring your own pillow", of course).
JAY BRANNAN
Singer-songwriter (and actor) Jay Brannan brings his intimate, tenor-voiced tunes to the Visulite stage. One-time Charlottean Lauren Jenkins opens the show, adding her country-tinged sound to the mix.
FREE DELIVERY OF CHICK-FIL-A
This may not technically be an event, but to all you waffle-fry and chicken nugget lovers out there, it might as well be. Get free delivery of Chick-fil-A from now through next Wednesday (excluding Sunday, of course) through the delivery service Favor, which just arrived in Charlotte. Please pass the Polynesian sauce.
CULINARY OLYMPICS AT REID'S
Celebrate the 2016 Olympics with Reid's, who will feature special dishes from several participating countries on Fridays and Saturdays during the course of the games. This Friday, enjoy Mexican pork tamales and arroz con pollo. On Saturday, choose from several Japanese options, including a soba noodle salad with Kobe beef steak. Both locations will be offering these specials. You can also enter a contest during the first week of the Olympics to guess the number of bronze, silver and gold medals the USA will win. Winners will receive Reid's gift cards.
CANDY FEST
This event doesn't come with a dentist, but we're guessing you may need one after. This candy-themed evening features a life-size Candy Land game board, candy-themed cocktails, candy sushi (please let us know what this is when you try it) and a 10-piece candy buffet. General admission tickets cost about $26 and VIP tickets, which includes a 30-minute early admission and an extra drink sample, cost about $37. The sugary evening lasts from 8 p.m. until 10 p.m. at Whisky River.
SUMMER OLYMPIC BAR CRAWL
The Summer Olympics begin tonight in Rio de Janeiro, and you'll need Olympics-sized strength to finish this bar crawl. Registration begins at Rooftop 210, 210 E. Trade St., at 8 p.m., and travels to Whisky River, BlackFinn, StrikeCity, Vida Cantina, Vida Vida and Suite. At each bar, crawlers participate in a different event to qualify to win prizes and medals.
MOVIES UNDER THE STARS
Starting today, head to SouthPark Mall each Friday evening in August for this free event. The movie tonight, starting at 7 p.m., is "Star Wars: The Force Awakens." In addition to the movie, there will be live music, food and activities. BYOB: Bring Your Own Blanket to 4400 Sharon Road.
NATE RANDALL AT NODA BREWING COMPANY
Singer-songwriter from Indian Trail, bringing mostly acoustic lounge rock.
I.R.E. WITH ZACK FOWLER AT LEGION BREWING
A seven-member band in a building that used to be the home of a company that sold sheet music.
---
SATURDAY (Aug. 6)
FRIENDS AND BEERFEST IPA EDITION AT LEGION BREWING
National IPA Day always falls on the first Thursday in August, but there's no reason you can't celebrate it on Saturday, too. Legion, which has become well-known for its sour program since it opened in Plaza Midwood last December, will be the center the Charlotte IPA world for a day. Fifteen other local breweries are contributing IPAs for the event, which will also include live music and food from local restaurants.
FOOD TRUCK SATURDAY AT STEELE CREEK
Steele Creek's monthly food truck rally returns this Saturday with a lineup of 15 trucks including JJ's Red Hots and Maki Taco. Bring folding chairs and enjoy dinner outdoors with the family as you listen to music from a local DJ.
KRONUTS & BEER
High Branch Brewing is pairing their craft beers with mini-kronuts made by Cafe Ganache this Saturday. A $15 ticket buys you a flight of four beers. Tickets may be purchased in advance online. The first session is already full, so don't wait too long.
DONUTS & BEER
Donuts and beer must be a thing now. If you're closer to South End, PepperBox Donuts will be selling their donuts at a pop-up inside Triple C Brewing, starting at 2 p.m. Their inventive flavors include a pineapple glazed donut with black pepper bacon and jam-filled Pokéballs.
4 YEARS STILL HERE RENOVATION REVEAL AT LUCKY DOG BARK AND BREW
After opening a location in Charlotte earlier this year, Lucky Dog turned to renovating its original spot in Cornelius. Join them to celebrate their new patio (with better airflow), new flooring, and new wall protection. There will be games, food trucks, and live music all day. And there will be dogs, of course. FYI: Lucky Dog is a 21 and older establishment.
OPEN CELLAR FREE TASTING AT CORKBUZZ
The first Saturdays of each month mean free wine at Corkbuzz. Sample 10 wines that the staff are enjoying right now, plus take advantage of special discounts. The bartenders are ready to make you a caipirinha, too, if you want to celebrate the Olympic games with a cocktail.
JOEDANCE FILM FESTIVAL
The grassroots film festival returns to the Fourth Ward neighborhood. The event invites anyone with a Charlotte connection to submit films to the organizers to be considered, with all the proceeds of the actual festival to go to the Levine Children's Hospital.
RIVER JAM
(through Sept. 29) On Thursdays and Saturdays during the summer, River Jam offers free outdoor music at the U.S. National Whitewater Center. Check out the center's selection of food and beer and kick back. This month's lineup includes The Show Ponies (Aug. 4), Parsonsfield (Aug. 6), Davy Knowles (Aug. 11), Jarekus Singleton (Aug. 18), Amigo (Aug. 20), The Accomplices (Aug. 25), and The Mike Strauss Band (Aug. 27).
LET'S DANCE: A TRIBUTE TO DAVID BOWIE
This benefit for Crisis Assistance Ministry honors the late, great David Bowie. Acts include The Roadshow Band, Gigi Dover & The Big Love, Hannah Morse, Crisis, Abbey Elmore Band, and others. Crisis Assistance Ministry is a non-profit in the county that "prevents homelessness and preserves dignity for Charlotte's working poor."
SOCIALYMPICS
The Summer Olympics begin Friday, but this is where the real athletes come to compete, right? Grab a coed team of 10 together, throw down $45 each and get ready for a day of competition, giveaways and cold drinks. On the event list so far: Flip Cup relay, belly bumpers, a water balloon toss, dizzy bat and more. The games get underway today from noon until 6 p.m. at VBGB.
WHERE THE WILD THINGS ARE PARTY
Let the wild rumpus start! This event features lunch from Vida Vida, a free beer, live music, outdoor games, a silent auction and raffles, and it all benefits the nonprofit Promising Pages.
MCCOLL CENTER FOR ART + INNOVATION
The McColl Center for Art + Innovation has one of the region's top artist residency programs, producing works that range from enormous paintings to culinary arts. Activities include open workshops and community programs. Prompt (through Aug. 21) is a pop-up residency featuring McColl alumni Quisqueya Henríquez, Susan Lee-Chun, and Willie Little. Artist Shaun Cassidy provided three prompts for the trio, who had four weeks to create installations in response.
---
SUNDAY (Aug. 7)
MAVERICK ROCK TACO CLOSING PARTY
After four years in business, Maverick Rock Taco is closing its doors for good today. To help the Montford restaurant and bar go out with a bang, it's offering "drain the bar" drink specials and a DJ. The "party" is at 1513 Montford Drive.
FRONT PORCH SUNDAYS
After taking a breather in July to accommodate for the Fourth of July, this monthly pop-up market returns today from 1 p.m. until 5 p.m. Nearly two dozen vendors, including King of Pops, are setting up shop today. The event at 2151 Hawkins St. has no admission fee.
LEVINE MUSEUM OF THE NEW SOUTH
History is complex, and there are countless perspectives on the South's most significant events. The Levine not only puts those events in context, but it offers multimedia exhibits, forums, and artistic expressions that are tethered to our past. ¡NUEVOlution! Latinos and the New South (through Oct. 30) examines the rise of Latino populations in Charlotte and other Southern cities, and how the Latino population will help shape the future of the South. The Storied South: Voices of Writers and Artists (through Sept. 18) includes photographs of Southern cultural, artistic, and literary icons by UNC Chapel Hill history professor Dr. William Ferris.
DISCOVERY PLACE
Kids will be kids—and adults will feel like kids—at this uptown science museum. From live animals to grand experiments of physics, the museum offers a multi-disciplinary adventure. Beyond Rubik's Cube (through Sept. 5) is the first exhibition to focus on the popular puzzle, which has been around for 40 years. Find out what inspired its creation and become an expert through games and activities.
---
Looking for a specific category? Check out ARTS + CULTURE, FOOD + DRINK, BEER, and SOCIAL EVENTS.