This Weekend's Agenda: 40+ Events (Oct. 28-30)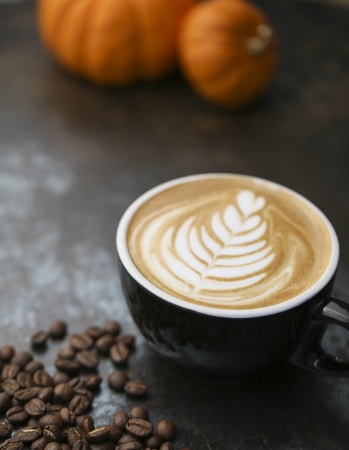 FRIDAY (Oct. 28)
BAND OF HORSES
This indie rock act is popular enough in Charlotte that the Fillmore added another show while the guys are in Charlotte. And it's solid timing: New LP Why You Are OK, produced by Grandaddy's Jason Lytle, came out in June.
MANDOLIN ORANGE
Chapel Hill's premier Americana duo makes its way over to neighboring Charlotte for a night of foot-stompin'. You may have caught the pair at several other music venues around town, as they last appeared at the Neighborhood Theatre.
AFTER ORLANDO
This program works in conjunction with more than 40 venues across the world, as "an international theatre action in response to the shooting at Pulse Night Club." See readings of new plays from nationally recognized writers and performances from local artists.
DANNY BROWN
The Detroit hip-hop artist heads to the AvidXchange Music Factory. He's joined by rappers Maxo Kream and Zelooperz, a fellow Motor City native.
KELLOGG'S TOUR OF GYMNASTICS CHAMPIONS
The high-flying and vaulting gymnastics stars of past Olympics come to Charlotte, tapping local athletes to join in the fun.
ANGEL'S ENVY TASTING AT THE WHISKEY CLUB
Ray Tremblay will lead a whiskey tasting this Friday featuring Angel's Envy Port Finish. This spirit was awarded 98 points, the highest rating from Wine Enthusiast for a bourbon—ever. Guests will also sample another favorite among critics, the Angel's Envy Rye with a Rum Cask Finish. Enjoy food pairings along with these special pours. Reservations are required; call to reserve.
SEXY SUPERHERO HALLOWEEN PARTY
Superman gets risqué tonight at this costume contest and party. This party features $3 Corona, Corona Light and Modelo and, of course, a costume contest and prize for the evening's best sexy superhero. The party starts at 9 p.m. at Ice Martini Bar, 9525 Birkdale Crossing Drive, in Huntersville. There's no admission fee.
BALLANTYNE BOOFEST
Blackfinn Ballantyne puts on a scarefest tonight with its costume party. There's no admission fee, but the party does feature drink specials on Corona and Corona Light. The doors open at 9 p.m., and the DJ starts at 10 p.m. at 14825 Ballantyne Village Way.
HALLOWEEN BASH
Wearing a costume gets you free entry to Howl at the Moon, 210 E. Trade St., tonight. This Halloween party features a costume contest, of course, and 86-ounce black widow buckets. The party starts at 6 p.m.
IF YOU GOT IT, HAUNT IT HALLOWEEN PARTY
Get it—if you got, haunt it? This event invites you to flaunt your best and most "boo"tiful haunts with complimentary appetizers, networking and prizes for the best costumes. The party's special cocktail is a $6 Drive Me Batty margarita. There's no fee to the to this party that begins at 7 p.m. at Chima, 139 S. Tryon St.
BOOS AND BOOZE
The amount of puns happening with the event descriptions this weekend is scary. A $17 ticket to this costume party gets you four samples of Whisky River's spooky treats and 1 sample of a spooky cocktail. There are prizes for the most creative costume and the crowd favorite costume. The party starts at 8 p.m. at 210 E. Trade St.
SATURDAY
​SPOOKTACULAR HALLOWEEN TREATS FOR KIDS
Sur la Table is offering two sessions this weekend for a fun, hands-on cooking class designed just for kids. Participants will learn how to make one-eyed monster cookies, spider cookies, and witches' fingers—and pick up some cooking techniques along the way. Purchase seats online. Ages 8–14.
HALLOWEEN COCKTAIL CLASS AT HEIRLOOM
Heirloom's cocktail class series returns for Halloween this weekend. Learn to make three spooky cocktails and enjoy sipping on them with a variety of small plates. Purchase tickets online.
RICH AND BENNETT ANNUAL HALLOWEEN PUB CRAWL
This is the big-ticket event of the weekend, so plan accordingly. The duo who brings Charlotte its annual St. Patrick's Day bar crawl return again for the 16th-annual Halloween crawl. The crawl takes you to 23 Uptown spots plus earns you free entry to the Grave Diggers Ball (more on that below). Tickets cost $25 online or $30 at the crawl and include entry into all the bars. We shouldn't need to say it, but it's a costume-themed crawl with a contest for the best costume, so dress accordingly. Registration is from 1 p.m. until 3 p.m. at the corner of North College Street and East Eighth Street.
GRAVE DIGGERS BALL
The massive annual Halloween concert takes Uptown by fright again tonight. This year features Afrojack. In addition to the music and street fest, there will be contests for best costume, sexiest costume and best group costume. The event begins at 6 p.m. at 500 N. College St. Tickets cost about $23.
COSTUME DASH
We normally wouldn't include races in our lists, but, c'mon, it's Halloween! And this is a costumed race! The five-kilometer race starts at 5:30 p.m. at Inside Out Sports, 1514 S. Church St. Entry to the race costs $45, and there's a costume contest at the end of the race.
HAUNTED BREWERY TOUR
Birdsong Brewery helps turn the Queen City into Scream City this weekend as it offers free "haunted tours" of its brewery tonight. The tours run every 45 minutes from 6:30 p.m. until 9:30 p.m. Enter if you dare at 1016 N. Davidson St.
AMERICAN HORROR STORIES HALLOWEEN PARTY
Fans of the FX show American Horror Story will love this frightfully fun party. Dress up as your favorite character from the series (The Butcher, anyone?) and sip spooky cocktails made especially for the evening. There's a $20 admission fee at the door. The party is at City Lights and Craft City Social Club, 555 S. McDowell St.
FRIENDS AND BEERFEST: HARVEST EDITION
This family festival from 2 p.m. until 6 p.m. features pumpkin painting, cornhole, live music and a combination of area brewers. The festival is at Legion Brewing, 1906 Commonwealth Ave., and there's no admission fee.
SPOOKTACULAR COSTUME PARTY
From 4 p.m. until 11 p.m., there's a costume contest for the best couple, scariest and most creative costumes at Red Clay Ciderworks. A tarot card reader will also be on hand at the party. There's no admission to this party at 245 Clanton Road.
HALLOWEEN AT THE BREWERY
Add Sycamore Brewing to the list of places offering prizes for the best costume this weekend. Along with its regular brews, this party features live music, a DJ and a costume contest with a $100 brewery gift certificate to claim. There's no admission fee to this party that starts at 6 p.m. at 21616 Hawkins St.
LABELWEEN
Take your costumed crew to the Music Factory tonight if you feel like dancing in your witch hats and Superman capes. Tickets to this dance party cost about $12. The evening starts at 10 at 900 NC Music Factory Blvd.
BARKHAPPY HOWL-O-WEEN PARTY
Halloween isn't just for the people. From 4 p.m. until 7 p.m. today, Lucky Dog Bark and Brew, 2220 Thrift Road, hosts this pawty for the pooches featuring giveaways, raffles and prizes. Dogs and people who come dressed in costumes receive an extra raffle ticket. A ticket costs about $12.
HALLOWEEN DESSERT DECORATION FOR KIDS
Bring the kids to Jazzy Cheesecakes this weekend, where they can decorate a cookie or cupcake for free. The shop will have Halloween-themed decorations, icings, and candies for them to jazz up their special dessert. Open to kids ages 3–12.
HALLOWEEN BASH AT 5CHURCH
Pull together your best costume and head over to 5Church Saturday night for a special celebration of All Hallow's Eve. Guests can enjoy music from D.J. Guiseppe, sip on signature cocktails like the spicy Viper or Bourberry, and a selection of late-night goodies like caramelized pork steam buns and their signature lamb burger. The winner of the best costume contest will take home a $200 gift card. Event begins at 10 p.m.
FEAR & LOATHING IN NODA
The show benefits Safe Alliance Charlotte, and features live music, skits, and more. Bands include Evergone, Radio Lola, The Mollywops, and Aarodynamics.
FIRST DATE
This Broadway musical is sure to be a hit in a city full of singles. Tackling the awkwardness of blind dates, the show could bring some self-awareness to your own outings. If you're married, you can revisit the days that are—thankfully—behind you.
PHANTOGRAM
"Phantogram" is a suitable name for this electronic duo. Sarah Barthel and Josh Carter create electronic transmissions that are both haunting and dance-inspiring.
THE TOXIC AVENGER
Actor's Theatre of Charlotte is back, with a musical take on the classic B-movie of the same name. Check out the adventures of Toxie via this Charlotte troupe, which marks its 27th season with a new venue this year.
MEXICALI STOUT RELEASE AT BIRDSONG
To celebrate MexiCali's release, Birdsong is once again putting on its haunted brewery tours, which will begin Saturday at 6:30 p.m and run every 45 minutes thereafter until the brewery closes at 10. There's no cost for the tours but it is recommended you arrive 30 minutes early to the tour you want to go on in order to secure a spot. Costumes are aso encouraged; Birdsong will be awarding prizes to the most creative ones.
D9 ANNIVERSARY PARTY
You can see the new taproom and toast two years to D9 this Saturday at its Grand Reopening/Hallowversary party Saturday from 5 p.m. to 10 p.m. This event is highlighted by the brewery releasing 13 special Halloween beers. D9 has been teasing these beers over the last week on social media, including The Darkness, a 12 percent ABV raisin bourbon stout; The Redrum, a rum barrel-aged red ale; and Weeping Angel, a black raspberry chianti barrel-aged white sour (that description alone should tantalize you).
LEGION BREWING
Legion Brewing is all about the treats (no tricks) this Saturday as it hosts Friends and Beerfest: Harvest Edition from 2 p.m. to 6 p.m. This celebration features a pig pickin', pumpkin painting and candy for the kids, as well as live music from The Grassabillies, Coddle Creek and LaGoons.
SUNDAY (Oct. 30)
PUMPKIN PAINTING AT JOE'S DOUGHS
Joe's Doughs welcomes you and the family to come show off your Halloween spirit. Purchase a dozen donuts and get entered into their pumpkin painting contest, where the winner gets a half dozen free donuts. The shop will also feature these special donut flavors: apple caramel cheesecake, pumpkin pie old fashioned with brown butter glaze, and a Reese's Pieces donut.
DOG DAY HOWL-O-WEEN
Red Clay Ciderworks didn't forget about the dogs either. From noon until 5 p.m. today, the cidery hosts this dog costume party with a costume contest for the best costumed canine at 4 p.m. There's no admission to this pawty (c'mon).
CARVED
Lenny Boy Brewing hosts this annual pumpkin-carving contest featuring Piedmont Culinary Guild members tonight from 4 until 7. Tickets cost $22 at the door and include a Lenny Boy cup and drink. The contest is at the brewery's new location, 3000 S. Tryon St.
THE BARBER OF SEVILLE (IL BARBIERE DI SIVIGLIA)
The Rossini opera is a tale of hidden identities, romance, and zaniness. Even 200 years after it premiered, it's a fixture in opera houses across the world.
BIRDMAN: FILM + LIVE DRUM SCORE
The acclaimed drummer Antonio Sanchez performs his popular score for the film Birdman to Charlotte, as the film is screened at Spirit Square.
DAYS OF ABSENCE + KISS MY BLACK ANGST
OnQ Performing Arts kicks off its 10th season with a theatrical doubleheader. The company presents two one-acts: Day of Absence by Douglas Turner Ward and Kiss My Black Angst by Dani Brockington, Iesha Hoffman, Carlos Robson, Boris Rogers, Stacey Rose, and Korde Tuttle.
MINT MUSEUM UPTOWN
The offshoot of its sister location on Randolph Road, the Mint Museum Uptown has a renowned craft and design exhibit that showcases works in a variety of materials, as well as collections of American, contemporary, and European art. Fired Up: Women in Glass OCT. 22 THROUGH FEB. 26, 2017 focuses on work by women in the glass medium. The museum says this exhibit is the first major one of its kind in the U.S. Women of Abstract Expressionism OCT. 22 THROUGH JAN. 22 put the focus on female artists who are part of this important American movement. See work from the likes of Elaine de Kooning, Joan Mitchell, and Helen Frankenthaler.