This Weekend's Agenda: Arts, Food, Beer, & Social Events (10/2-4)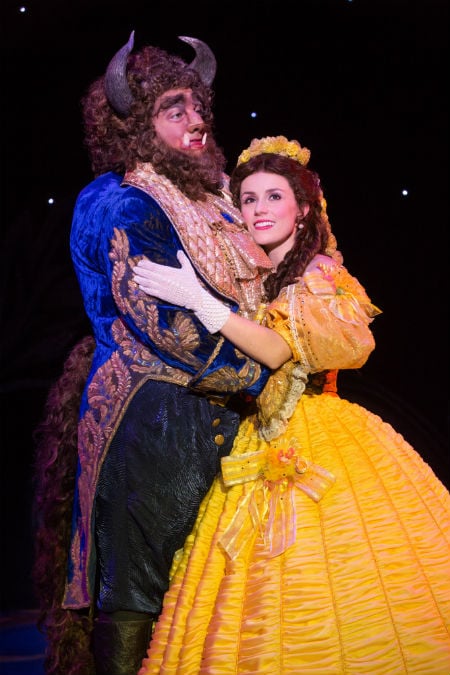 NOW, I feel kind of silly for complaining about the rain in last weekend's post. Hurricane Joaquin is coming. Or as meteorologist Brad Panovich tweeted, "A very wet Friday and weekend ahead, stay safe friends and be weather aware." I've been following Brad's tweets during the latter part of this week. He's used the phrase "Here it comes, just the beginning" and made a Borg joke. So be prepared for #Joaquin.
That said, there is plenty to be excited about this weekend, from the symphony to an oyster bash. It may not be scenic outside, but once you're indoors, enjoy a Charlotte beer and pick a couple of these activities to get rid of those rainy day blues.
---
CHARLOTTE SYMPHONY POPS: A FRANK SINATRA TRIBUTE
Steve Lippia once again performs with our city's orchestra this Friday and Saturday (Oct. 2-3), stepping into the shoes of Ol' Blue Eyes for two nights of performances. Lippia performs with symphonies across the U.S., and like Sinatra, he also makes time for engagements in Las Vegas casinos.
BEAUTY AND THE BEAST
The Broadway version of the Disney classic comes to Belk Theater. The invitational tune, "Be Our Guest," becomes even more personal in the auditorium seats. More than 35 million people across the world have seen this flamboyant and lavish production.
MICHAEL IAN BLACK
Black and his pals from the original Wet Hot American Summer film recently made a comeback for a Netflix-exclusive series with the same characters. Here, you can see him in a form that followed his improv career: stand-up.
---
PUMPKIN FEST
Whisky River says "hello" to October with an army of pumpkin beers, signature fall cocktails and other "fall goodies." The event takes place on Friday (Oct. 2).
INTERNATIONAL PINK PARTY
At the third pink party of the weekend, DJ Cali and Power 98's DJ Phalse ID welcome you to Oak Room to help raise awareness for breast cancer. This event also takes place Friday.
GREAT GRAPES WINE AND FOOD FESTIVAL
With more than 200 wines available for sampling, it's probably best you take a sip and not a pour. Nearly two dozen North Carolina wineries will be on hand serving up their finest vino, and they'll pour it into your free souvenir glass. The festival also includes an arts and crafts area, kids zone and, of course, food. Check out this fest on Saturday.
---
7TH ANNUAL OYSTER BASH
Upstream in SouthPark will host its 7th Annual Oyster Bash Friday (Oct. 2). For passionate half-shell connoisseurs, it's the opportunity to slurp some of the best cold water oysters in the country and toast them with exceptional wines and sparklers.
COOKING WITH CHEF GENE BRIGGS
Head to Blue on Saturday (Oct. 3) for cooking with Chef Gene Briggs. Students will explore Oktoberfest German cuisine and cooking with beer. Featured dishes include saurbraten with OMB Copper accompanied by braised red cabbage and speatzle; kartoffelpuffer (potato pancakes) with sour cream, applesauce, and onions; plus a German style beer and cheese soup.
COCOA LAB
On Sunday (Oct. 4), six lucky students will be able to work alongside Ritz-Carlton's chefs to learn cooking techniques and prepare macarons. Guests will receive complimentary hotel parking, a recipe collection, and a keepsake apron. What kind of macarons, you ask? Guests will learn to make citrus rosemary, vanilla mascarpone, rum roasted pineapple, and mint chocolate.
---
OKTOBERFEST
In its 17th year, Charlotte Oktoberfest is ready to help you welcome October in full force on Saturday. Featuring both local and national breweries, the Oktoberfest also features a live music stage and the typical Oktoberfest foods: brats, pretzels and hot dogs.
FRONT PORCH SUNDAY
Sunday Funday gets a Southern makeover this week (Oct. 4). This event combines craft beer, food trucks, fashion trucks and, because it's October, painted pumpkins for purchase. The free event is from 3 p.m. until 7 p.m., and is next door to Sycamore Brewery.