This Weekend's Agenda: Arts, Food, Beer, & Social Events (12/11-13)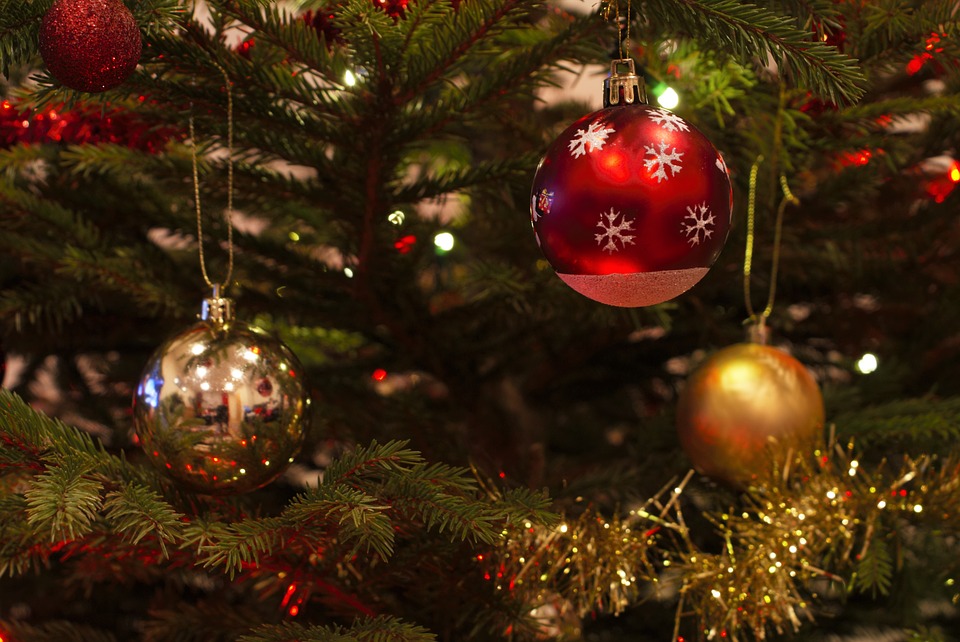 AT THIS POINT, the holiday events are in full swing.
For most of us compiling events for weekend agendas, we end up typing the words "Christmas," "Santa," and "eggnog" about every other line. But if you click some of the categories below, you'll see that you do have a few non-seasonal options, if you want them. (Though as a warning: Some bands with seemingly normal sets tend to encore with some "Jingle Bells" around this time of the year.) —Andy Smith
---
UGLY CHRISTMAS SWEATER PARTY
This is maybe the only time you could win money for wearing terribly tacky clothes. The ugliest Christmas sweater at Blackfinn Ameripub tonight wins $200. Get into the spirit tonight starting at 9 at this free party on Friday (Dec. 11).
SANTA BAR CRAWL
Get ready to shake that belly like a bowl full of jelly on Saturday. Throw on that Santa costume you obviously just have around the house and take to Uptown for the 16th-annual Santa bar crawl. According to the event website, last year's crawl brought 1,750 naughty and nice Clauses to the city's center, so be prepared for a lot of merriment to be made.
JINGLE BELL BALL
For two decades, Safe Alliance has thrown its annual holiday gala to raise money for its mission to help Charlotteans in crises. This year's event is at the Bechtler Museum of Modern Art on Saturday, with a live band, heavy appetizers, beer and wine and raffles.
---
SAMANTHA FISH
The blues-rocker hails from Kansas City, where she honed her guitar chops at the famed Knuckleheads Saloon. She's on tour after the release of Wild Heart, an album that made the Billboard charts.
THE 61ST ANNUAL SINGING CHRISTMAS TREE & THE SINGING CHRISTMAS TREE FOR KIDS
The concert, a tradition for many families in the area, moves this year from Ovens Auditorium to Knight Theater. Singers. Dancers. A 32-foot-tall Christmas tree.
GRINCH
The Open Door Studios Youth Ensemble, a group of young dancing students, is behind this balletic take on the classic Dr. Seuss story. Stay after the show to have some cookies and take photos with the ensemble.
---
GREEK PASTRY SALE
The Ladies Philoptochos Society of St. Nektarios Greek Orthodox Church holds its 2nd annual Greek Pastry Sale on Saturdays during the holiday season across from the farmer's market in downtown Matthews. Keep an eye out for the white tent, then stop by for sweet Mediterranean desserts.
HOLIDAY COCKTAILS CLASS
Mixologist Bob Peters will be back at Earl's Grocery on Saturday (Dec. 12) for a class dedicated to holiday cocktails. All of the drinks will be made with Monkey Shoulder Scotch. During the hour-long class, guests will learn to use not only the lively spirit, but, also, shrubs and syrups to mix up a seasonal sipper.
COCOA LAB
There are plenty of new holiday-themed classes popping up on the Cocoa Lab calendar. On Sunday (Dec. 13), guests will learn how to make classic holiday desserts such as chocolate spice cake, pear cranberry crisp, sweet potato pound cake, and more.
---
THE BOOZEHOUND RETURNS
This past Valentine's Day, South End neighbors Sycamore and Triple C became the first Charlotte breweries to collaborate with one another when they released The Boozehound. The reception was fantastic, and a second version of this beer is returning beginning this Friday (Dec. 11). Described as a "hophead's dream," this double IPA is brewed with numerous hops, including Amarillo, Mosaic and Warrior.
D9'S SAINT MARTIN'S CROSS RELEASE
To celebrate the release of their new beer, D9 will have a Scottish-inspired brunch Saturday at 11 a.m. Tickets include brunch and a 22-ounce bottle of Saint Martin's Cross. The brunch menu will be beer-infused and feature Scottish pickled eggs with "beer-naise" sauce, beer- and bacon-braised cabbage, Applewood-smoked beer-brined pork shoulder and a chocolate bread pudding with a spiced Scotch ale whipped cream.
TRIPLE C'S THE FORCE RELEASE
You may have heard about a certain movie franchise being revived from a galaxy far, far away, which has cause fandom geeking out across the globe. To coincide with The Force Awakens being released in cinemas on December 18, Triple C will be releasing its bourbon barrel-aged The Force this Saturday (Dec. 12) at the taproom.