This Weekend's Agenda: Arts, Food, Beer, & Social Events (April 1-3)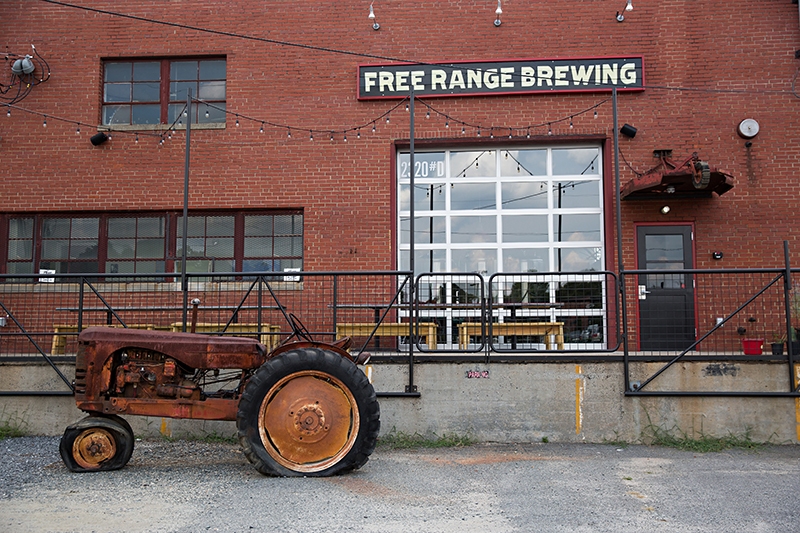 THE WEEKEND HAS arrived. And we're navigating an overwhelming number of weekend offerings with a few events from four categories: Food + Drink, Arts + Culture, Beer, and Social Events. Click those categories for extended listings, and try not to get stuck at the "baby ducks" mention below.
---
SINGLE MINGLE COOKING CLASS AT SALUD!
Sign up for a hands-on cooking class at Salud! Cooking School that is geared toward singles. Meet new friends as you work your way through a menu featuring hot artichoke dip, sweetheart salad with champagne vinaigrette, sweet and spicy steak with cherry port sauce, rosemary roasted potatoes, grilled asparagus, and April Fool's cupcakes.
SPRING WHITES THAT WILL FOOL YOU
Tastings at the Gallery restaurant inside the Ballantyne Hotel & Lodge continue this Friday with a sampling of interesting whites, aptly named for April Fool's Day. Complimentary light bites will be served. Or, sample some of the sommelier's favorites at another tasting on April 8.
SPRING FEST AT NODA FARMERS MARKET
The NoDa Farmers Market moves back outdoors this weekend, and is celebrating with a casual get-together on market grounds. Bring the kids and a blanket, shop for a picnic lunch at the market, and enjoy the arrival of warm weather and fresh spring produce. There will be baby ducks!
---
JAZZ AT THE BECHTLER
"Tribute to Milt Jackson and Modern Jazz Quartet" has the Ziad Jazz Quartet and guest vibraphonist Jon Metzger honoring the Modern Jazz Quartet on Friday. (The titular Jackson was the vibraphonist for the famous jazz group.)
CHARLOTTE SYMPHONY POPS: BOND AND BEYOND
The Pops series is back. But it's not a modern pop artist joining the orchestra this time: It's singer Hilary Kole singing the most famous works from the James Bond movies. Mission Impossible and Austin Powers score selections are also thrown in there. Pops is informal, but you might need a tux for this one, gentlemen.
CHARLOTTE STORYTELLERS SHOWCASE: GROWING PAINS
"Growing Pains" is the theme of this two-night showcase at Union Shop Studio. Eight storytellers provide coming-of-age stories, with audience members encouraged to BYOP (bring your own pillows).
---
LUCKY DOG BARK AND BREW GRAND OPENING
We're still not quite sure what this place is. It's a full sports bar but also a dog boarding facility. Think Dog Bar if you leave without your dog. The free grand-opening event, kicking off Friday, features live music, food trucks, giveaways and more. The "pawty" is at 2220 Thrift Road.
MARGARITA WARS
​We can already feel the headaches from the copious cups of tequila. RuRu's Tacos and Tequila hosts the first Margarita Wars today from noon until 7 p.m., where 10 bars battle it out for title of best margarita. Get your tequila-drinking face on at 715 Providence Road.
DAYHEM
La Revolucion welcomes spring and warmer weather with this day party. There's a special brunch menu, and doors open at 1 p.m., which leaves plenty of time for day drinking.
---
NODA BREWING/FRONT STREET COLLABORATION
​NoDa Brewing Company is once again teaming up with Front Street Brewery in Wilmington to release Mother Shucker. This collaboration beer has become a spring seasonal for both breweries the last few years, and you can get it at NoDa's taproom beginning April 1. Mother Shucker is a stout featuring oysters from the N.C. coast, which are shucked before added to the brew process.
ORDER/FIRE
order/fire is a local web series featuring local and regional chefs and others in the culinary industry. The latest episode dives into the local craft beer world and Free Range Brewing is hosting a viewing party this Sunday at 1 p.m. The two brothers behind Free Range, Jeff and Jason Alexander, are featured in the episode, as are the brewers and owners at Burial, Fonta Flora and Fullsteam. Beers from all four breweries will be on tap Sunday at Free Range, and there also is a Pig Pickin' that will take place beginning at 4 p.m. The pig will be cooked at the brewery and served with sides created by local chefs. A $10 cash donation is suggested for the food, with some proceeds benefiting Farm Hands Charlotte.