This Weekend's Agenda: Arts, Food, Beer, & Social Events (Feb. 5-7)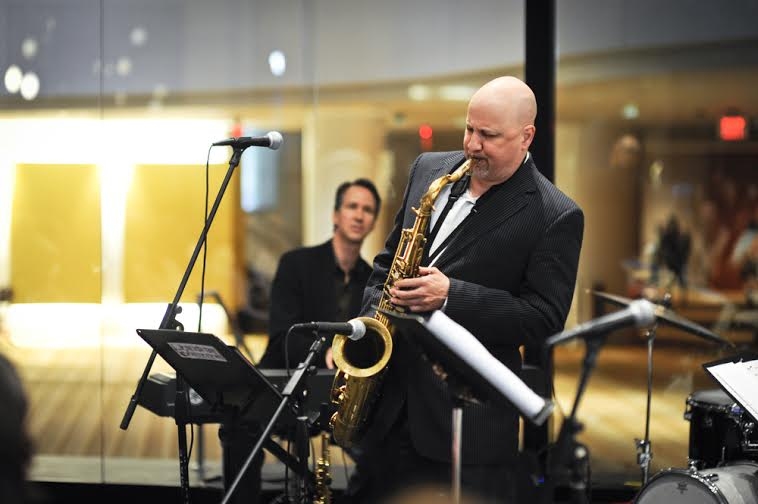 ORGANIZED BY category, these events represent some of the weekend's most enticing outings. Click the headers for more events in each category. And if you're really just looking for parties marking the Big Game, check out Jared Misner's list here.
---
FREE CHOCOLATE FROM CHEF ALYSSA'S KITCHEN
Chef Alyssa and guest teacher Pierce Lusk of Twenty Degrees Chocolate hosted a chocolate-making workshop this past Wednesday for a lucky few, but the rest of us still win because there were leftovers from the demos—lots of them! They'll be giving away free chocolates (think salted chocolate caramels, chocolate covered almonds, truffles) along with fresh coffee from Pure Intentions on Friday (Feb. 5).
SUPER BOWL PREP DAY AT CHARLOTTE REGIONAL FARMERS MARKET
Stock up for the big game on Sunday by visiting the regional farmers market this Saturday morning. Some of the vendors will be passing out game-day recipes. Be sure to check out the local vendors in Building A for locally-sourced ingredients to inspire your Super Bowl spread.
OYSTER ROAST
Bring $65 and a big appetite. At the annual event – this year's event is at Sugar Creek Brewing–Charlotteans feast on an unlimited number of oysters, hot dogs, bowls of chili and glasses of beer. There will also be live music at this year's charity event, which benefits Carolina Family Connections, CART 19 Study at the Children's Hospital of Philadelphia and the Ronald McDonald House.
---
JAZZ AT THE BECHTLER: JAZZ FOR LOVERS
Toni Tupponce returns with vocals to accompany the sounds of the Ziad Jazz Quartet. This magazine awarded her the "sexiest voice in Charlotte" back in 2006. I was once awarded "Most Changed Since 9th Grade."
JIMMY WEBB: THE GLEN CAMPBELL YEARS
A renowned songwriter, Webb pulls from his decades-long creative relationship with Campbell in this event. Webb uses songs, video clips, and storytelling to track this enduring collaboration from its inception.
TIME SAWYER
After playing the Neighborhood Theatre in October, Time Sawyer brings its hailed folk-rock sound back to the venue. The band's frequent presence here is natural, with its hometown of Elkin only 75 miles away.
---
PUP RALLY
The annual Puppy Bowl – the real Sunday event – isn't for a few days, but Charlotte-Mecklenburg Police Department Animal Care and Control is putting on this Friday (Feb. 5) event, and it involves puppies dressed in Panthers gear, so you really need to clear your schedule now. The five puppies scheduled to play are named after Panthers players. Like we said, clear your schedule. The free event is at Disk Plaza.
SUPER BOWL PEP RALLY
It's a shame the Panthers don't play all year. That team has given this city so many excuses to party, and tonight's no different. This pep rally itself is free, but tickets, which cost about about $12, get you a T-shirt and entrance into Whisky River, Blackfinn, Strike City, Vida, Vida Vida, Bubble, Suite, Rooftop 210, Tin Roof, Wild Wing Cafe and Howl at the Moon. There will also be DJs, games, Super Bowl trivia and face painting.
ART WITH HEART AUCTION & GALA
The sixteenth annual Art with Heart event raises money for Safe Alliance, a local organization that provides domestic violence, sexual assault or child abuse crises services to those in need. A $125 ticket to the gala gets you an open bar, heavy appetizers and access to the event's auction. The event is from 7 p.m. until 11 p.m. at Founders Hall, 100 N. Tryon St. Buy tickets here.
---
BEER
THE 2016 QUEEN CITY BREWERS FESTIVAL
Since its inauguration five years ago, the Queen City Brewers Festivalhas always conveyed a special, intimate feel. This is the only festival in town that focuses on local breweries and exhibitors, and it's always been held the day before the Super Bowl.