This Weekend's Agenda: Arts, Food, Beer, & Social Events (Jan. 29-31)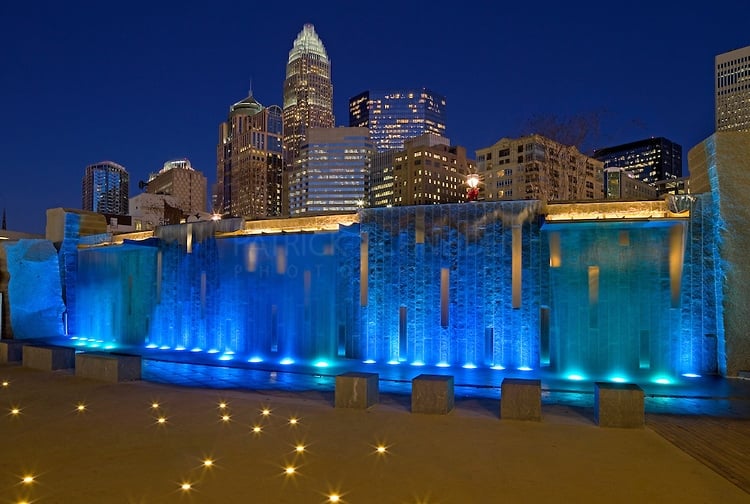 STARTING WITH the Panthers Pride Rally, this weekend is stacked with things to do. From the beer releases and oyster roast to a MiniCon and something called "the Puppy Bowl" (!), just try and take a deep breath before you draw out your plans. With smart planning, you can get a taste of all of these categories.
---
FRIENDSHIP PICNIC AT C3 LAB
Join Friendship Trays for lunch at the C3 Lab in SouthEnd for their Friendship Picnic. Participants of this monthly get-together can purchase grab-n-go lunches prepared by Friendship Market, with items like Greek farro salad and banh mi sandwiches available. View local and regional art and get the chance to interact with some of the artists who have studio space inside C3 Lab. The event takes place on Friday (Jan. 29).
REID'S ANNUAL OYSTER ROAST
Reid's Fine Foods is changing things up a bit for their annual, all-you-can-eat oyster roast, to be held at their Myers Park location on Saturday. This year, they're asking guests for charitable donations in order to take part in the event, which was previously free. Donations will go to The Harvest Center of Charlotte, an organization that assists the homeless, poor and unemployed throughout the city.
ORDER/FIRE VIEWING PARTY NO. 2
Free Range Brewing will again host a viewing party this Sunday for Order/Fire, an original video series focused on the Charlotte culinary scene. In the second episode, Chef Blake Hartwick of Bonterra sits down with host Marc Jacksina, chef at Earl's Grocery. The series is a collaboration between Jacksina, Peter Taylor, and Darius Monte Evans.
---
OLDE MECKLENBURG BEER RELEASE
The brewery caps off a three-week release of bourbon barrel-aged beers with a BBA Fat Boy release and breakfast on Saturday (Jan. 30). This event was pretty incredible last year for a number of reasons. First, the Fat Boy Baltic Porter is one of my favorite OMB beers, and aging it in Four Roses bourbon barrels only added to this beer's greatness. And the breakfast spread is outstanding, with a huge selection of food sure to satisfy. Finally, OMB hosts a bottle share beforehand that usually brings out some great beer from everyone.
UNKNOWN BREWING BEER RELEASE
The second local release this Saturday is at Unknown Brewing, which has bottled its Dirty Commie Heathen. This is a Russian Imperial Stout brewed with tart cherries and then aged in bourbon barrels. DCH will be available in 22-ounce bottles and on tap. There will also be a DJ and food available as part of an art show and auction also being held at Unknown on Saturday. The taproom opens at noon.
GOOD MORNING BREAKFAST
Good Bottle Co. is having a coffee-themed Good Morning breakfast on Saturday. Starting at 9 a.m., Good Bottle will open and among the featured beers are Burial's Tin Cup Coffee Stout, Burial's Thresher Coffee Saison, Burial's Skillet Donut Stout and a cask of Olde Hickory's Imperial Stout aged on coffee. Regular coffee will also be available from Magnolia Coffee Co., along with donuts for sale from Your Mom's Donuts.
---
GOODBYE, GOODYEAR
This is it: the official send-off for the Skyline Artists in Residence project's tenure at the old Goodyear in uptown. Several visual artists and performers are back to offer new works. Look for music from Ghost Trees and Patois Counselors, theatrical pieces from XOXO Ensemble, and site-specific installations from Matthew Steele, Todd Stewart, and others. The event arrives on Friday (Jan. 29).
CHARLOTTE MINICON
The Charlotte MiniCon (which has only grown over the years) is the January counterpart to Heroes Aren't Hard to Find's big summer comic convention, HeroesCon. Comic pros include Joey Ellis, Chris Brunner, Brian Stelfreeze, and the entire creative team of Patsy Walker, AKA Hellcat.
KRISTIN CHENOWETH
Chenoweth is used to appearing alongside Broadway choruses, but here, her enormous voice appears solo for a Sunday performance. Hear tunes from some of her most renowned roles and recordings.
---
PANTHERS PRIDE RALLY
Before our beloved Panthers make the trip west to Santa Clara, Calif., to compete in Super Bowl 50, Charlotte Center City Partners is throwing one final party for the team on Friday (Jan. 29). Music starts at noon at Romare Bearden Park, and the free pep rally will also include appearances by Sir Purr, the TopCats, PurrCussion and the Black & Blue Crew. Keep Pounding, Panthers!
PUPPY BOWL
Forget the Super Bowl! We have the Puppy Bowl! A Plus Garage Doors will host this mock football game played by dogs in an effort to match Charlotteans with puppies in need of homes. The event from 11 a.m. until 2 p.m. is free and also includes, wait for it, a "Rent-a-Puppy" service to allow attendees to play with the dogs awaiting adoption. Cue cuteness meltdown now. There will also be booths from local pet-services businesses around the site.
MARDI GRAS COSTUME PARTY
The Mardi Gras season is upon us, and if you can't make it to the Big Easy for the big party, the Queen City will have plenty of offerings for you, starting with this one. Bring out your masks, your best yellow, purple and green, your feathers and, of course, your beads for this celebration. DJ Bob and $3 Corona specials help sweeten the deal.