This Weekend's Agenda: Arts, Food, Beer, & Social Events (June 17-19)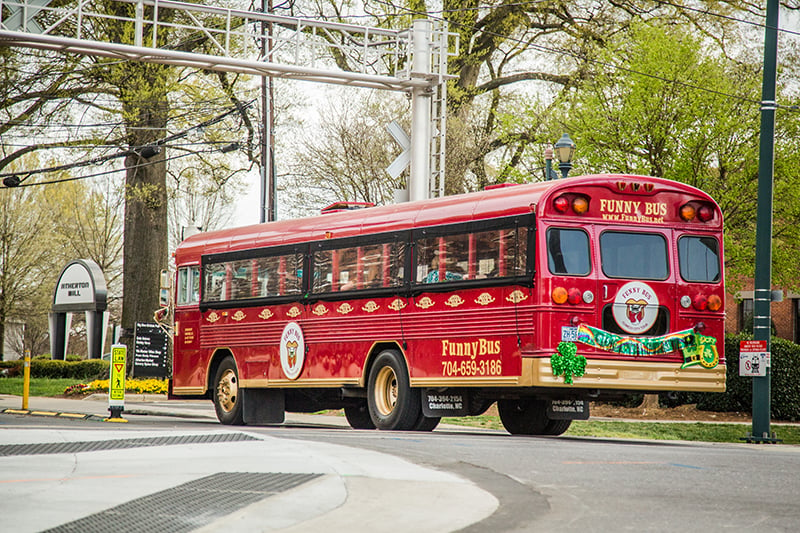 YOU'RE GOING to see a lot of capes in uptown this weekend. And masks. And big bags emblazoned with the Heroes Aren't Hard to Find logo.
HeroesCon, the annual convention put on by Charlotte's flagship comic shop, makes its return Friday through Sunday. (I wrote an essay about it last year, which you can check out here.) When people talk about Charlotte being a culturally young city, it's hard not to bring up institutions like its 34-year-old comic book convention, the 84-year-old symphony, or Theatre Charlotte, which held its first production in 1928.
Even if comics aren't your thing, consider taking an adventure into the wild world inhabiting the Charlotte Convention Center this weekend. You'll find a place that's inclusive and liberated, even if some attendees are wearing masks. —Andy Smith
---
ART & SOUL OF SOUTH END
It's looking to be a beautiful weekend in this beautiful city of ours, and South End wants to you to celebrate on Saturday (June 18). From 2 p.m. until 10 p.m., this free neighborhood festival will feature the Carolina Food Truck Chow Down, a food truck rally featuring about 15 food trucks. Judges will decide which food truck goes home with $7,500 and everyone else gets a chance to name the People's Choice winner. The festival also includes a free craft brewery trolley tour, a live music stage, an "artist alley" and more.
BREW STASH BASH
Now in its fifth year, the U.S. National Whitewater Center brings together the outdoors and beer today (isn't that every day for the Whitewater Center?) A sample card, which buys you four four-ounce samples, costs $6. There's also breakfast that starts at 9 a.m. and costs $15. The beer sampling and live music, though, get underway at 1 p.m. and lasts until 6 p.m. More than 30 breweries will be on hand.
VTGCLT SUMMER MARKET
Usually at The Fillmore, this semi-annual collection of vintage goods and hipsters takes to the old Goodyear building today, 514 N. College St. Aside from all the wonderful vintage items you can pick up for dad before Father's Day Sunday, The Daily Press, Legion Brewing, Hiya food truck, Hart's Soda Shop, Viva Raw, King of Pops and Bleu Barn Bistro will all be on hand.
---
NO VACANCY
At C3 Lab, an interactive art installation transforms the space into a four-room motel. It's part of the project No Vacancy, an ongoing collaboration between Union Shop Studio and the performance ensemble TAPROOT. An array of artists perform in and change the space, and even members of the public can offer input that helps the project evolve. The Charlotte Storytellers take over this week, with stories that have visitors traveling throughout the project's rooms on Friday (June 17).
LAKE STREET DRIVE
Lake Street Dive moves in and out of genres with grace, from jazz and soul to Southern rock and folk. Alt-country's The Lone Bellow provides a subdued complement to the big sound of LSD. (Not that LSD.)
HEROESCON
This annual comic convention is one of the biggest independent events of its kind in the state. The three-day event is known for both its family focus and slant toward comic book creators, while many others cons now focus on cinematic adaptations.
---
A MEETING OF THE CRAFTS: BEER, CHOCOLATE, & STORYTELLING
The Secret Chocolatier, Growler USA, and storyteller Faye Fulton team up to host this event, which will take place at The Secret Chocolatier's Ballantyne location. Guests will sample three craft beers, each paired with a dessert or chocolate prepared by The Secret Chocolatier, while being entertained with tales by storyteller Faye Fulton. Guests must be 21 years or older. Space is limited and reservations are required either at the shop or online.
PIG & BEER FEST AT SYCAMORE BREWING
Join this South End brewery for Fathers Day, as they pair cold brews and live music with a whole hog roast from nearby Sauceman's BBQ. This is not a ticketed event; it's first come first serve, so don't wait too long to stop by.
FATHER'S DAY AT 5CHURCH & NAN & BYRON'S
​5Church and Nan & Byron's will both serve special Father's Day brunch menus this Sunday. Find mouthwatering dishes like hanger steak and eggs, croque madame, and chicken étouffée on the menu at 5Church. At Nan & Byron's, enjoy a Sunday Brunch buffet, complete with a carving station, southern biscuits and gravy, and fried chicken.