This Weekend's Agenda: Arts, Food, Beer, & Social Events (June 24-26)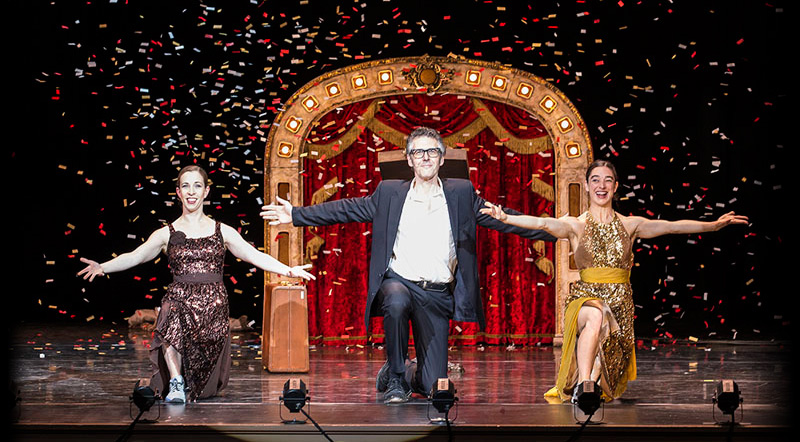 SMILE. It's the weekend.
And this one has plenty of arts, beer, food, and social events to check out. If you want more outings in a given category below, just click it. There, you'll find several more to create your own stacked weekend agenda.
---
CAROLINA UNSIGNED SHOWCASE
Amos' Southend hosts a Friday roundup of unsigned, local acts in Charlotte, with most representing varying shades of metal. KRVSADE, Den of Wolves, The Cultralist, A Young Man's Burial, and others take the stage.
THREE ACTS, TWO DANCERS, ONE RADIO HOST
Dancers Monica Bill Barnes and Anna Bass join NPR's Ira Glass for a night of storytelling. Radio talks become dance pieces, and each tell personal stories. All of it's told in three acts.
JAY FARRAR (TRIO)
Son Volt frontman Jay Farrar marks 20 years since the acclaimed LP Trace with his current tour, performing songs off the record. He's joined by pedal steel player Eric Heywood and multi-instrumentalist Gary Hunt.
---
MORTON'S SPECIAL SUMMER MENU
Morton's The Steakhouse has been running a special menu celebrating summer, and this weekend is your last chance to try it. For just $45, guests get to select a first course, a main course, a side, and a dessert from the prix fixe menu. You can even order the soufflé for dessert. Call to reserve.
HIBISCUS GRAND OPENING
This Korean-Thai fusion restaurant has been open for a few weeks now but will celebrate its grand opening this Saturday with complimentary prosecco and sushi roll specials. Here you'll find everything from a Korean classic called bi bim bap, a bowl of rice topped with vegetables, seasoned beef, and a fried egg, to pad Thai to thom khem, a caramelized pork stew from Laos.
WOOD-FIRED PIZZA PARTY AT LUCKY LEAF GARDENS
If you dine out at Charlotte restaurants that serve local produce, there's a good chance you've had Lucky Leaf microgreens. They'll be celebrating their sixth anniversary with their annual party this weekend, this time with a roaring wood-fired oven. Enjoy fresh pizza pies straight from the oven at this family event and have your donations ready for the Harrisburg Elementary School Global Garden Club. While there, you can walk on the nature trails, sample local craft brews, learn about mushroom production and permaculture farming, or take a greenhouse tour and sample some microgreens.
---
UPTOWN CHARITY BAR CRAWL
You get to drink. A charity (2 Steps Forward Foundation) gets cash. Everyone wins. A $10 ticket ($15 the day of) gets you free entry to Howl at the Moon, Whisky River Blackfinn and Suite and drink specials like two $1 drink tickets at Howl at the Moon.
STRIKES FOR KIDS CELEBRITY BOWLING EVENT
This event features more than a dozen National Football League players donning bowling shoes instead of cleats. A ticket to watch the football players bowl is $15 per adult and $10 for kids (children 6 and younger are free). To bowl with the big dogs costs $80. The games start at 1 p.m. at Piedmont Social House.
MURPHY'S DIRTY 30 MUD VOLLEYBALL TOURNAMENT
All we can say is, "Don't wear your church clothes to this." For $40 or $240 for a team of six, you'll get at least three rounds of the dirtiest and most disgusting volleyball games you'll surely ever play and a free T-shirt (which will probably be too dirty to wear again). The tournament starts at 1 p.m. at Bryton Development, on Savoy Lane in Huntersville.
---
BLUE BLAZE OPENING
Blue Blaze Brewing is set for its grand opening this Saturday (more on that in a bit). There will undoubtedly be a packed house for this event if past local brewery openings are any indication. There will be live music, food trucks and guest taps from Birdsong, Cabarrus, Legion and Newgrass (along with Blue Blaze's beers, of course).