This Weekend's Agenda: Arts, Food, Beer, & Social Events (June 3-5)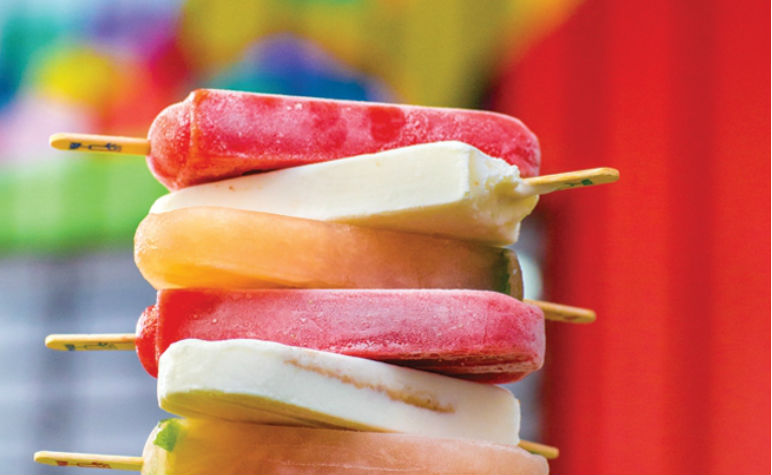 THIS IS JUNE. It's popsicles and cornhole tourneys and beers and watching concerts on the grass. Take a look below, and curate a weekend of food, drinks, socializing, and entertainment. Click on the headings to see more picks in those categories.
---
NATIONAL DONUT DAY
Today is National Donut Day, and Dunkin' Donuts is helping sweet lovers mark the occasion with a free donut of your choice (excluding croissant donuts and squares) with the purchase of any beverage. (Offer available at participating Charlotte locations only.) Krispy Kreme is also celebrating by offering any flavor donut to anyone who stops by today. Interestingly enough, at a time when there seems to be a day for just about everything, National Donut Day was established by the Salvation Army in 1938 as a means to honor women who served donuts to World War I soldiers in 1917.
YAFO KITCHEN GRAND OPENING
Frank Scibelli's latest concept celebrates its grand opening this Saturday. The SouthPark restaurant, which borrows its name from a port city in Israel, serves fresh, Mediterranean cuisine in a cheerful, modern setting. Dishes range from chicken shawarma wraps to a Marrakesh lamb bowl. Vegetarian, vegan, and gluten-free options are available. An insider's note: the avocado stuffed with chicken salad is nothing to sniff at.
KING OF POPS GRAND OPENING
This weekend, King of Pops celebrates the grand opening of their Pop Shop in South End. The popular popsicle-maker, seen around town with their colorful street cart, will mark the occasion with a free popsicle for anyone who visits this Saturday or Sunday. Limit one pop per person. Offer limited to the retail location; carts not included.
---
JOURNEY & THE DOOBIE BROTHERS
Arnel Pineda joined Journey in 2007, and the band released a new album the following year. With Revelation, Journey cracked the top five of the Billboard charts for the first time in 12 years. Here, they're joined by fellow rock legends The Doobie Brothers and guest Dave Mason.
CHARLOTTE SQUAWKS: 12 ANGRY HENS
Squawks, crafted by WFAE's Mike Collins and Brian Kahn, reappears each year as a parody of pop culture, Broadway, and even local politics. These year's show, the 12th, is subtitled "12 Angry Hens."
CHARLOTTE SYMPHONY SUMMER POPS
This annual cultural event stretches from June to early July, culminating in a patriotic Independence Day celebration. Each Sunday in June, bring a blanket to Symphony Park in South Park and enjoy an outdoors orchestral experience.
---
FRIDAY NIGHT LIGHTS CORNHOLE TOURNEY
If cornhole's your thing, tonight's your night. Draught, 601 S. Cedar St., is throwing a cornhole tournament with prizes that include Charlotte Knights tickets, beer for a year and more. Registration begins at 7 p.m., and the tournament begins at 8 p.m.
PLG AFTER WORK FIRST FRIDAYS
It's your first Friday of the month, so take a load off and unwind at Howl at the Moon. Your $5 ticket gets you two $1 drink tickets and access to the free food buffet from 5 p.m. until 8 p.m. Get your weekend started right. You've earned it.
DUDEAPALOOZA
The "dude-focused" fair is back. This free pop-up market, which features more than 35 local vendors looking to sell their man-minded fare, is at C-3 Lab, from noon until 6 p.m. Food and beer will also be on site.
---
BEER
CAROWINDS BREWFEST
For the first time, at a place where the Carolinas connect, Carowinds is hosting its BrewFest to celebrate Carolina beers. The two-day festival starts at noon and ends at 6 p.m. today and Sunday at Harmony Hall. There will be 30 brews to sample, and each four-ounce sample of beer costs $2.66. The BrewFest will also feature live music, and bar games. Oh, but you'll also have to purchase an admission ticket to Carowinds to enjoy.