This Weekend's Agenda: Arts, Food, Beer, & Social Events (March 11-13)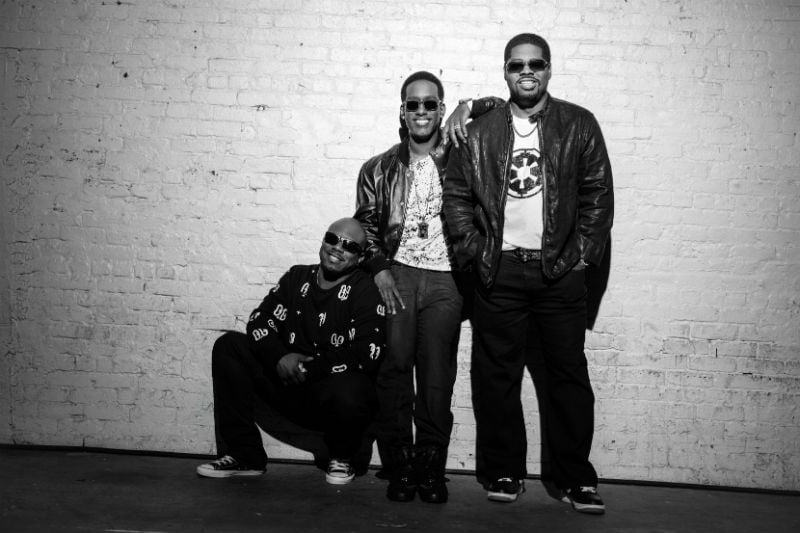 WARM WEATHER has returned. Which means many of us will be headed toward patios at breweries this weekend. But hey, that can't be your entire weekend. ("Just watch me" is a valid response here.) Here are several events to help you craft a real Charlotte weekend. From arts and social events to food and beer, pick and choose from these categories:
---
ST. PRACTICE DAY PARTY
We actually laughed out loud at the clever name here. Whisky River is throwing a pre-St. Patrick's Day Party to help your liver prepare for the insanity that descends upon it the following day. This free party is Friday (March 18).
ST. PATRICK'S DAY PUB CRAWL
Billed as "the world's largest pub crawl," you probably know all about this already. Twenty thousand or so Charlotteans (give or take a few, of course) get together to celebrate a long-dead Irishman who escorted the snakes out of the Emerald Isle by frequenting all the Uptown pubs today. If you're not planning on going to this Saturday pub crawl, you should, under no circumstances, plan on going to Uptown.
LATTA PLANTATION CELTIC FESTIVAL
If you're Irish-ed out by now, the Latta Plantation offers a more traditional Celtic festival today, featuring live music and dance, food and drink, crafts and historical demonstrations.
---
CHARLOTTE SYMPHONY POPS: BOYZ II MEN
Boyz II Men, with the group's stirring harmonies, performs alongside our city's symphony for this show on Saturday (March 12). How many chances do you get to hear "Motown Philly" with an orchestra behind it? Wait, they're playing that, right?
CHARLOTTE BALLET: LITTLE MERMAID
With choreography from Mark Diamond, this classic story is retold through the medium of ballet. The Charlotte Ballet production boasts new costumes, new backdrops, and a professional cast for something wholly different for Ariel.
LOS LONELY BOYS
This band is self-described as "Texican Rock n' Roll." With 2003's "Heaven," the band crossed into stardom with a No. 1 hit on the Billboard adult contemporary chart.
---
SHERRY MASTER CLASS AT CORKBUZZ
Learn more about sherry, the sometimes overlooked and often misunderstood wine during this afternoon session with guest Lewis Edwards Jr., Advanced Sommelier. Explore the history of this complex wine and also get advice on selecting it and pair it with foods.
MENU HONORING JULIA CHILD AT LUMIERE
Chef Tom Condron of Lumiere has been lucky enough to cook for Julia Child twice, including for her 90th birthday. In honor of her work, the restaurant is offering a special tribute menu with some of her favorites throughout the month of March. Classic French dishes like boeuf bourguignon and Dover sole meuniere are part of a menu that is available a la carte or as a three-course, prix fixe menu until 6:30.
---
CRAFT FREEDOM LAUNCH PARTY
Craft Freedom, if you haven't heard, is a movement started by Olde Mecklenburg and NoDa Brewing to further educate people and change current beer laws regarding self-distribution. This party is an opportunity to hear more about Craft Freedom while at the same time enjoying some of your favorite local beers. Along with OMB and NoDa, Birdsong, Legion and Triple C will be pouring at the party. There will also be giveaways of merchandise at this Friday (March 11) event.
SOUTH END CRAFT CRAWL
Preparations are needed for this Saturday event, which features 12 different stops around the South End neighborhood. And no worries on getting from place to place, as there will be two trolleys running throughout the day and evening on continuous 30-minute neighborhood loops. Each brewery or bar on the crawl will have beer specials and will also be tapping something special that day, and many will have live music as well. It's free to participate, but the organizers do ask you register in advance to get a proper head count. You can do that here, as well as see the full lineup and tapping schedule from each establishment.