This Weekend's Agenda: Arts, Food, Beer, & Social Events (May 13-15)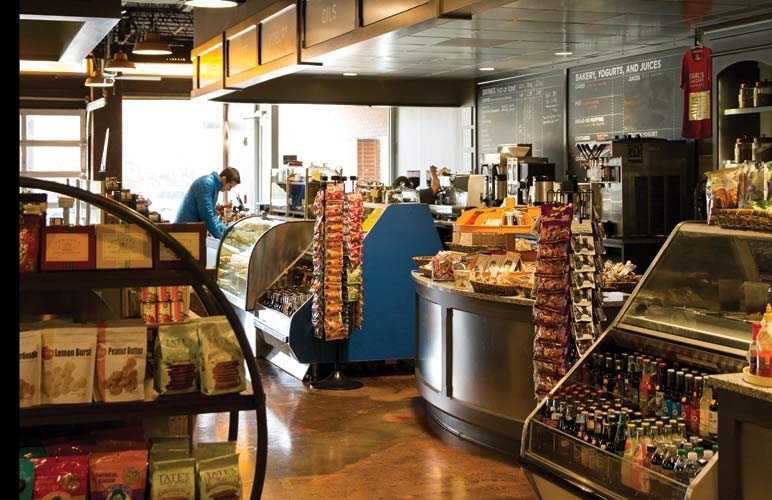 FOR SOME OF US, gorgeous Charlotte weekends bring two, opposing truths: There's so much fun to have out in Charlotte, and there's so much work to do in my yard. Thankfully, the forecast is sunny for the entire weekend. So after you check a few things off the to-do list at home, go have a beer at a festival, eat some outlandish food, or take in some live music. Just take a shower before you leave the house, OK?
---
START AT THE MARKET, KEEP IT LOCAL: COOKING CLASS AT MIMOSA GRILL
Get insider tips for shopping at farmers markets from Chef Tom Marlow of Mimosa Grill this Saturday during their monthly cooking class. Learn what to buy and where to buy it, along with tips for selecting the best ingredients. Call to reserve.
EAT LOCAL DAY AT REID'S
Both locations of Reid's are hosting an Eat Local Day this Saturday to highlight some of their local vendors and their unique offerings. Products for sampling will include Carolina Chocolate Company, Slawsa, and Palmetto's Pimento Cheese. The event is also designed to introduce shoppers to their in-store butchers and cheesemongers; cheese and charcuterie samples will also be available.
EARL'S MIXOLOGY LAB: TOP OF THE HILL DISTILLERY
Join local mixologist Bob Peter's at Earl's Grocery this Saturday as he kicks off his "Summer of Locals" series, which features distilleries from our region. This month's class will showcase spirits from Top of the Hill, a Chapel Hill distillery making organic vodka, gin, and whiskey. These classes are free, but Earl's strongly suggest arriving before 2:30 to get a seat.
---
BACON FEST
The World Health Organization classified processed meats – like bacon—as a definite carcinogen, but that won't stop Whisky River. It's only science! The third-annual event features three different bacon-themed buffets from appetizers to desserts and four different bacon-themed cocktail and beer stations. There's more! At Bacon Fest, you'll have your chance to win free bacon-wrapped jalapenos at Whisky River for a year and other great giveaways. No word yet on who'll pay for the hospital bill.
'90S BAR CRAWL
Grab your Scrunchie, your Nickelodeon fan club T-shirt, your Slinky and get ready to turn back the clock. Uptown is turning into a '90s time warp tonight with Ri Ra, Prohibiiton, Fitzgerald's, Connolly's on Fifth, Mortimer's, The Local, Tilt on Trade, Courtyard Hooligans, Whisky River, Blackfinn Ameripub, Belfast Mill Irish Pub, SIP and more all participating in this bar crawl..
FIFTH ANNIVERSARY BLOCK PARTY
Fifth Anniversary Block Party SportsLink turns five today, and it's hosting a party at Angry Ale's all about fives. The party gives away five big prizes throughout the day: two Budweiser bicycles, $500 in SportsLink Bucks, a chance to stock your own bar, a free keg party at Angry Ale's and a weekend getaway. A free cornhole tournament starts at 2 p.m. with a $400 prize to the winners and $100 prize to second place.
---
CLAY COOK
An early songwriting partner of John Mayer and collaborator with The Zac Brown Band, Cook has garnered a reputation as both a solo act and team player. He still plays multiple instruments for Brown's Southern rock act, but he tours on his own and regularly releases his own tunes between gigs.
CHARLOTTE SYMPHONY: CARMINA BURANA
Cal Orff's famed composition begins with "O Fortuna," a selection used in commercials and big-budget Hollywood films for an epic flair. Though, a movie recreation doesn't have the impact of a live performance of this harrowing piece. The concert features the Charlotte Symphony Chorus, baritone Javier Arrey, countertenor Lawrence Zazzo, and soprano Klaka Ek.
DAVE ATTELL
Attell has hosted programs like Insomniac and The Gong Show, but his career as a comic's comic has granted him legendary status in the form. His latest hour is called "Road Work," but Attell doesn't stick to the same act you may have seen on television.
---
SOUTH END HOPS FESTIVAL
The South End neighborhood has become synonymous with local craft beer, so it's fitting the area has its own craft beer festival. More than 30 breweries are participating, including local ones in Bayne, Birdsong, D9, Legion, Lenny Boy, NoDa, Olde Mecklenburg, Red Clay, Rock Bottom, Sugar Creek, Three Spirits, Triple C, Unknown and Wooden Robot.
2016 SPRINGFEST AT SYCAMORE BREWING
Sycamore Brewing is also holding a festival Saturday – its 2016 SpringFest and concert. From noon until 10 p.m., Sycamore will be pouring beer (and wine) while seven bands are scheduled to appear throughout the day and evening. The brewery will also have food trucks stationed onsite at the event, but the real highlight here is the debut of Sycamore's beer truck.
AMERICAN HOMEBREWERS ASSOCIATION RALLY
If you are a homebrewer, have thought about being one or even if you just like craft beer, there'll be something for you at the third annual American Homebrewers Association rally at NoDa Brewing this Saturday. The festivities run from 10 a.m. to 1 p.m., and include a VIP tour at the brewery and beer samples from NoDa.