This Weekend's Agenda: Arts, Food, Beer, & Social Events (Oct. 9-11)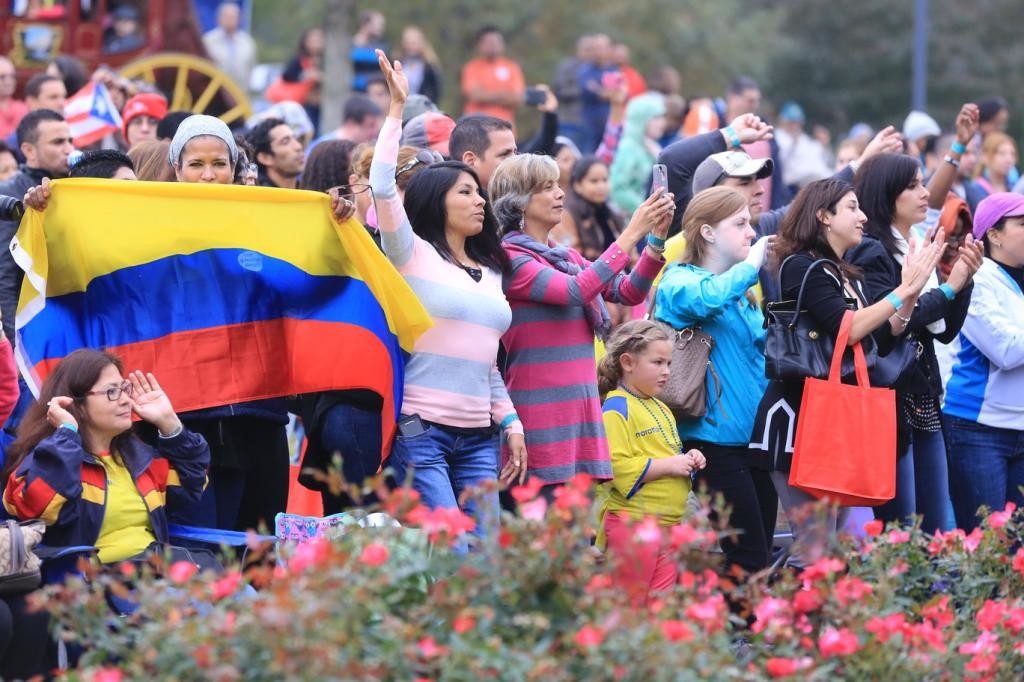 TO BE HONEST, I may need a break from pumpkin beers this weekend. I think I've probably tried around 20 different types from this year's class of seasonal ales, and it's barely October. Thankfully, Matt McKenzie posted this piece yesterday.
I'm going to try a couple of these "beer premieres" (and will copyright that phrase) between this weekend's events—maybe Triple C Brewery's barrel-aged smoked porter or something called "Teleporter" from Unknown Brewery.
Wait, there are pumpkin carvings this weekend? This break is going to be harder than I thought. —Andy Smith
Click the headers to see extended listings for that category. Click the event titles to see calendar information, with dates, times, and venue details.
---
CIDERFEST
On Friday (Oct. 9), head to Rooftop 210 in the EpiCentre for the annual CiderFest. Guests can enjoy samples of different ciders and cider-inspired cocktails crafted by several mixologists. Come one, come all, and taste your way into the fall.
PLAZA MIDWOOD CHANTILLY CHILI COOK OFF
On Saturday (Oct. 10), head to 1318 D Central Ave. in Plaza Midwood for the 12th (yes, 12th) annual chili cook off. Gates open at noon, and for $15 guests can get in and eat their fill of chili. Tasters and fans can vote for their favorite overall chili. There will also be live music and vendors. Proceeds benefit Hospice and Pallative Care Charlotte Region.
6TH ANNUAL DILWORTH SOUTH END CHILI COOK-OFF
Starting at 11 a.m. on Sunday (Oct. 11) at Atherton Mills, you can enjoy lots and lots of chili at the annual chili cook-off. Chili judging will begin at noon, and there are four categories: red, vegetarian, "the other ones," and people's choice. There will also be live music and games. All proceeds from the event will benefit Camp Kudos, Avon Walk for Breast Cancer and Alzheimer's Association.
---
COLLECTIVE SOUL
Ed Roland's alt-rock ensemble is on tour again. Many remember the band as part of the defining sound of the '90s. Tunes like "Shine," "December," and "The World I Know" still make it on to setlists. The band comes Friday.
BREAKIN' CONVENTION
This festival features dancers from across the world and our own streets in Charlotte, with popular international troupes like The Ruggeds and Street Kingdom. Workshops, graffiti events, and live music round out the two-day convention, running Friday and Saturday (Oct. 9-10).
LATIN AMERICAN FESTIVAL
Tens of thousands of people attend the annual Latin American Festival at Symphony Park. This year, the organizers celebrate 25 years of the event Saturday and Sunday (Oct. 10-11) with food, traditional dancing, a craft market, and music that spans the history of Latin American culture. Live musical acts display the event's cultural breadth: bands include ska ensemble Panteon Rococo, salsero Ismael Miranda, and Aterciopelados, a Colombian band with several Grammys under its belt.
---
RACE FAN APPRECIATION DAY
With the Bank of America 500 Saturday, Charlotte's revving its engines for the return of NASCAR. Whisky River hosts this free event to help you get ready. The evening features drink specials, live music, games, giveaways and free appetizers.
BALLANTYNE FESTIVAL
Now in its fifth year, this signature community event has a host of events that have become tradition. The Saturday festival includes an oyster roast, chili cook-off, arts and crafts area, hayrides, live music, beer and wine, food and, because it's a fall festival, a pumpkin carving contest. The festival is also starting a new tradition this year with its Harvest Bowl, a 16-team competition with contests ranging from pie eating, oyster shucking to pumpkin throwing.
TIES AND TAILS GALA
Featuring Cosmo-paw-litans and a special pet photographer for the VIPs (Very Important Pets, naturally), this Saturday event is one of the fanciest events of the weekend. Aside from the usual red carpet affair, the gala also includes a silent auction. Tickets are $200 for humans and $25 for dogs. Sales benefit the Humane Society of Charlotte.
---
BEER
THE WALDHORN OKTOBERFEST
It's that wonderful time of year when Oktoberfest celebrations are in full swing. Head to The Waldhorn for the last weekend of their Oktoberfest celebrations, Friday (Oct. 9) and Saturday (Oct. 10). The festivities will be inside and outside of the restaurant; the tent is cash only. Guests can enjoy lots of sing-a-longs, dancing, beer, and German treats like sausages, kielbasa, spaetzle, and more.
BEER WALK: TOUR OF THE SOUTH
Take your taste buds on a tour down South on Saturday (Oct. 10). The Daniel Stowe Botanical Garden is assembling a tour of the best brews from North Carolina to Virginia down to the bayous of Louisiana. The tour, which takes you throughout the garden and stops at tasting stations throughout, starts at 1 p.m. The event also includes live music and corn hole and a free sampling glass.