This Weekend's Agenda: Arts, Food, & Social Events (1/22-24)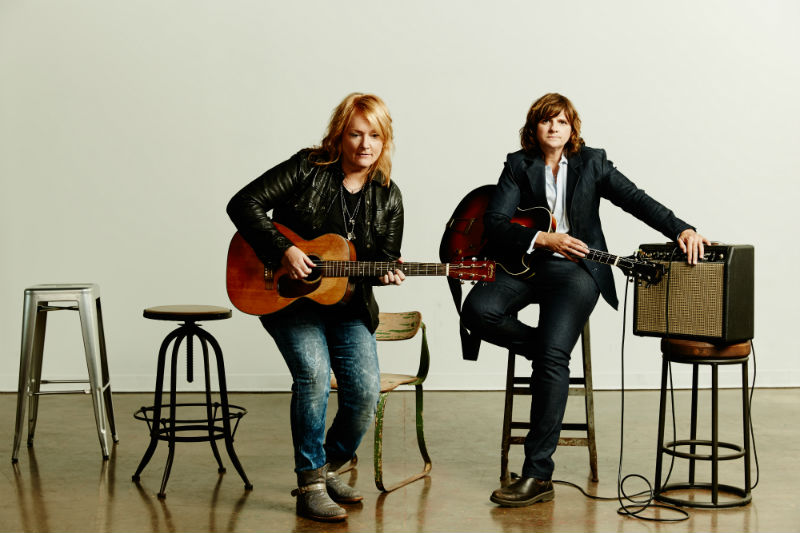 PENDING FURTHER cancelations due to weather, the weekend is stacked with events that range from wine tastings to 1990s folk rock. Check out a few picks below, and click each category to see more.
---
DAVE PHINNEY'S LOCATIONS WINE DINNER
Reid's will celebrate their first wine dinner at their new location with a "Locations" wine dinner on Friday (Jan. 22). Dave Phinney's Locations wines are named after their country or region of origin, easily identified by their labels, which bear only the first letter or two of the place: "F" for France, "S" for Spain, and so on. After a sparkling wine reception, four of Phinney's terroir-driven wines will be paired with a dinner whose courses include: chilled lump crab with endive and apple; crispy chicken thigh with caramelized onion, fig and frisée; braised lamb with crispy gnocchi, broccolini and a rosemary reduction; and an espresso- and cocoa nib-rubbed pork tenderloin with chili-braised escarole, polenta and cherry gastrique.
FRENCH WINE TASTING
Join Bond Street Wines as they take a tour of French wines with special guest Serge from Private Reserve on Friday. The shop is still finalizing the lineup but expect to try a Chablis, white Burgundy, Bordeaux, Rhone, and perhaps a Languedoc or another wine representative of Southwestern France. Bond Street holds tastings every Friday from 5 p.m. to 8 p.m.
CROISSANTS 101
On Saturday, Sur La Table is hosting a hands-on class for those who want to learn the secrets for making perfect croissants. The three-hour course, open to everyone 18 and above, will cover everything from making the dough to the turning and folding process. Learn to make classic croissants, pain au chocolat, and croissants stuffed with ham and cheese.
---
GRANT-LEE PHILLIPS
The Evening Muse hosts a show with celebrated singer-songwriter Phillips and Steve Poltz, known for collaborations with Jewel and the band he co-founded, The Rugburns. Phillps is set to release his new LP, The Narrows, on March 18. This show arrives Friday (Jan. 22).
INDIGO GIRLS
Made up of Amy Ray and Emily Saliers, the Georgia-born folk duo has a recognizable sound that set the tone for their style of folk rock in the 1980s and 1990s. The act's latest record, One Lost Day, was released last summer. The group performs Saturday at the Fillmore.
POTTED SHERLOCK
From the creators of Potted Potter, the condensed send-up of the entire Harry Potter franchise, comes a similar abridged take on Sherlock Holmes. In fact, all 80 of the tales written by Sir Arthur Conan Doyle are tapped for this performance.
---
NASCAR HALL OF FAME INDUCTION CEREMONY
Racing bigwigs convene in Charlotte on Friday (Jan. 22), as the NASCAR Hall of Fame honors Jerry Cook, Bobby Isaac, Terry Labonte, Bruton Smith and Curtis Turner during this year's ceremony. Times and prices vary depending on the package purchased.
GET ROCKED WITH THE CHECKERS
Here's a whole night of fun on Saturday. Buy a ticket for $25 and you'll get an hour of beer before and after the Checkers hockey game, one Red Bull-vodka before and one after the game (for the first 150 people to purchase tickets online), free entrance into Prohibition, your Checkers game ticket, and entrance on the party bus to and from the game.
PANTHERS PEP RALLY
Coming off the win against Seattle, our Carolina Panthers have every reason to party before the NFC Championship Sunday. The Saturday party starts at 4 p.m. at the EpiCentre, as Whisky River, Blackfinn, Strike City, Vida, Vida Vida, Bubble, Suite and Rooftop 210, Tin Roof, Wild Wing Café and Howl at the Moon are all participating.