This Weekend's Agenda (Nov. 13-15): Arts, Food, Beer, & Social Events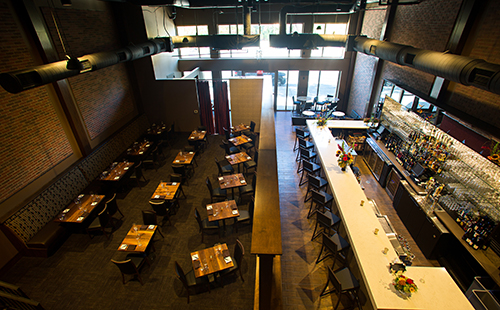 HERE IT IS: our weekend picks for the food, beer, arts, and social events of Charlotte are back. Don't forget to click on the category to see more listings under that topic. And as always, let us know if you were able to do one event from each of the categories. That's the #CLTChallenge. (Because everything needs a hashtag.)
Click on each subject to get extended listings, and click each event to see its calendar entry, including cost, venue, and more.
---
DESTINATION DINING
The makers of Defiant Whisky host "Destination Dining," a series of festive evenings overlooking North Carolina's South Mountains. Bring friends and loved ones to enjoy four-course gourmet meals featuring some of the region's top catering chefs every Friday evening through November 20 at Camp Golden Valley in the Golden Valley region of Bostic, N.C. The dinners include passed hors d'oeuvres, a starter course, main entrée, and a dessert, as well as complimentary Defiant Whisky tastings.
BREAKING THE JAGER CODE
Mixologist Bob Peters will be back on Saturday (Nov. 14), hosting a class called "Breaking the Jager Code" featuring, you guessed it, Jagermeister. Guests will learn how the German liquor should be used and be able to taste Peters' concoctions. Starts at 2:30; no reservations required.
PASSION8 THANKSGIVING CLASS
On Saturday, head to Passion8 for a three course cooking class built around a "twisted" Thanksgiving. Traditional dishes like turkey and potatoes will get Chef Luca's special treatment.
---
TWENTY-ONE DREAMS UNDER THE STARS GALA
The Bechtler Museum of Modern Art hosts this fancy-schmancy gala on Friday (Nov. 13), and you're cordially invited. This gala benefits the Down Syndrome of Greater Charlotte, and your ticket includes heavy appetizers, two free drinks, a silent auction and more.
CAROLINA RENAISSANCE FESTIVAL PARTY BUS
If jousting and ale weren't enough for you, how about we add a party bus to the mix? Talk about a designated driver. The bus meets at Bonz Smoke and Taphouse, at 11 a.m. and leaves at 11:45 a.m. An $18 ticket for one or $32 pair of tickets gets you entrance to the festival, a bus ride to and from and liquor and beer on the bus.
PANTHERS VS. TITANS
Carolina plays in Nashville on Sunday at 1 p.m., but that's no excuse to not cheer on our team. Here are two bars serving up great specials to help you enjoy the game. Jack Beagle's: This NoDa spot serves breakfast from 9 a.m. until 1 p.m., so if you time it just right you can score the tail end of breakfast before the game starts. After the game, feel free to indulge in $6 double Blood Marys or $3 tallboys of Pabst Blue Ribbon and Miller High Life. Lebowski's Neighborhood Grill: Grab lunch along with $4 Bloody Marys, mimosas or screwdrivers today. This Dilworth spot is technically a Buffalo Bills bar, but with the Panthers doing so well, we're sure at least one TV will show the game.
---
THE JAZZ ROOM: LOVELL BRADFORD PLAYS HERBIE HANCOCK
Charlotte jazz staple Lovell Bradford emulates the great Herbie Hancock in this program from The Jazz Room. This is the sixth season for the popular series in which today's jazz artists perform the classics of one legend each month.
THE CHOP SHOP GRAND FINALE
The NoDa venue goes out with a bang, boom, and whatever EDM sounds come out of this GFW Presents show. The dance parties from this group are typically wild, with dancers, confetti cannons, and more. Considering that this event is sending off a music venue, I'm guessing that trend will continue. Looks like the Chop Shop is looking for positive vibes in its final lap.
THE WOOD BROTHERS
This Americana trio has been active for over a decade, churning out studio and live albums while touring the country. Paradise, released this year through Honey Jar, cracked the Billboard charts.
---
BEER
STRANGE BREW
Unknown Brewing hosts this Saturday competition between local breweries that challenges the brewers to "compete against one another by brewing, filtering or infusing the strangest beers ever created." A $20 ticket gets you entrance into the contest, free "strange" food and beer for the evening and access to the live music all night.
BEER, BANDS, & BBQ BASH
This alliterative party helps support Care Ring, a local nonprofit that provides healthcare to low-income Charlotteans. If the beer, bands and barbecue weren't enough, that's surely reason enough. A $25 ticket buys you two craft beers from Triple C, a souvenir cup and photo and live entertainment from two acts. Triple C is even brewing up a special beer just for this event.