This Weekend's Best Eat-Events
Come hungry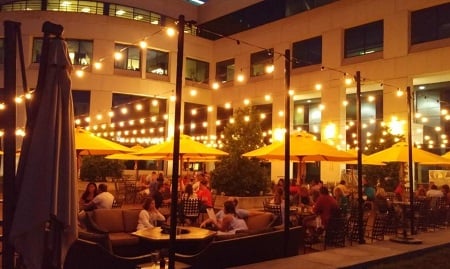 From cooking classes to beer dinners, here's your weekly calendar of what do to do and what to eat around the Queen City:
Village Tavern: This Friday, August 7, from 8 to 11 p.m., Village Tavern will kick off its inaugural "Under the Lights" event series on the restaurant's revamped patio area. Live entertainment will be provided by DJ "That Guy Smitty" and attendees can enjoy specials such as $2.50 Bud Light bottles, $3.50 Fireball shots, and $5.50 Long Island Iced Teas – in addition to the restaurant's menu and wine list.
____________________
Earl's Grocery: On Saturday, August 8, at 2:30 p.m., mixologist Bob Peters and Chef Marc Jacksina will explore and present watermelon concoctions for guests' viewing and drinking pleasure. Attendees will learn about spirits as well as the ingredients – making them ready and able to create the drinks at home.
____________________
Mimosa Grill: Tis the season to celebrate fresh seafood, and on Saturday, August 8, from 10 a.m. to noon, you can learn all about fresh fish at Mimosa Grill's morning cooking class. Cost is $40 per person; reserve by calling 704-343-0700.
____________________
The Fig Tree: Wine dinners at The Fig Tree are an opportunity for Chef Greg __ to make use of seasonal ingredients and pair them with delicious wines. On Monday, August 10, and Tuesday, August 11, The Fig Tree will host Bouchaine winery from Napa Valley. Sit back, relax, and enjoy several courses of delicious food paired with outstanding wine. Call 704-332-3322 to reserve your seat.
____________________
The Asbury: Chef Chris Coleman is pairing up with NoDa Brewing Company to offer some cool and crisp beer pairings and savory selections on Wednesday, August 12, at 6:30 p.m. For $50 per person, diners will get three courses and four beers. One of three offered hors d'oeuvres includes pierogis with potato and leek confit paired with the CAVU blonde ale. An herb roasted pork loin with pretzel späztle, grilled peppers, apricot and rosemary mostarda will serve as the main course, paired with Hop, Drop 'N Roll. Dessert is a caramel and coco loco mousse made up of a chocolate brownie, coconut crémeux, coconut dulce de leche, and yeast strudel topping – paired, naturally, with the Coco Loco porter. Call 704-342-1193 for reservations.