Three Blocks of Bearden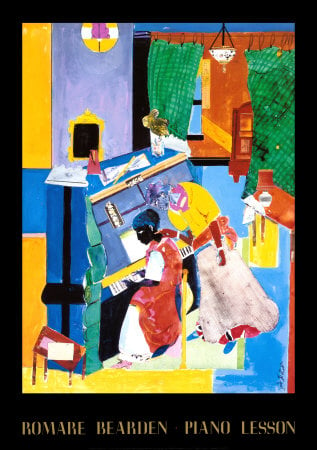 While I'm waiting for my Center City basketball park concept to catch on (momentum is building … slowly), I thought I'd offer another free idea to help make this city more interesting.
This one is inspired by an article in The New York Times on four blocks of Picasso exhibits:
"Two exhibitions within strolling distance provide access to an eye-popping 327 examples of Picasso's etchings, aquatints, lithographs and linocuts. This total is probably more than can be seen in any other four-block area on the planet."
We could trump this in Charlotte with three blocks of Romare Bearden exhibits. Bearden, who died in 1988, spent his formative years in Charlotte and was known for his paintings and collages. The National Gallery in Washington D.C. devoted a retrospective entirely to his work. The dude is/was bigtime (and also happens to be one of my favorite artists). The Gantt Center, located on South Tryon as part of the new Wells Fargo Cultural Campus, owns several of Bearden's works (a few are currently on display, as part of the Hewitt Collection). The Mint Museum also owns several pieces. Do you see where I am going with this?
I believe the Mint is already planning a major Bearden exhibit soon after it re-opens. How about a complementary exhibit at the Gantt? And a symposium discussing his work and that of others? Charlotte's Jerald Melberg Gallery does a lot of work with Beardens. I'm guessing there will be some empty retail space in the Duke Energy Center (recession hangover). How about a temporary Bearden gallery? And this would be a great time for the grand opening of Romare Bearden Park, which is planned to be adjacent to the Cultural Campus.
Let's keep going with this. N.C. Dance Theatre could commission a performance piece based on Bearden's work, and run it in the Knight Theater. Banners up and down Tryon Street could proclaim "Romare Bearden Month."
OK, I'm putting down the coffee. But I believe there is potential here. This could be fun, and it honors a native son.
UPDATE: Just heard from the Mint Museum, and they are indeed organizing a "major" exhibition, which will tour the country after its run here. Tentative opening date is September 3, 2011, the day after what would have been Bearden's 100th birthday. Let's make this happen.