Three Spirits Brewery Opening by Mid-October
Meet the owner and learn about his beers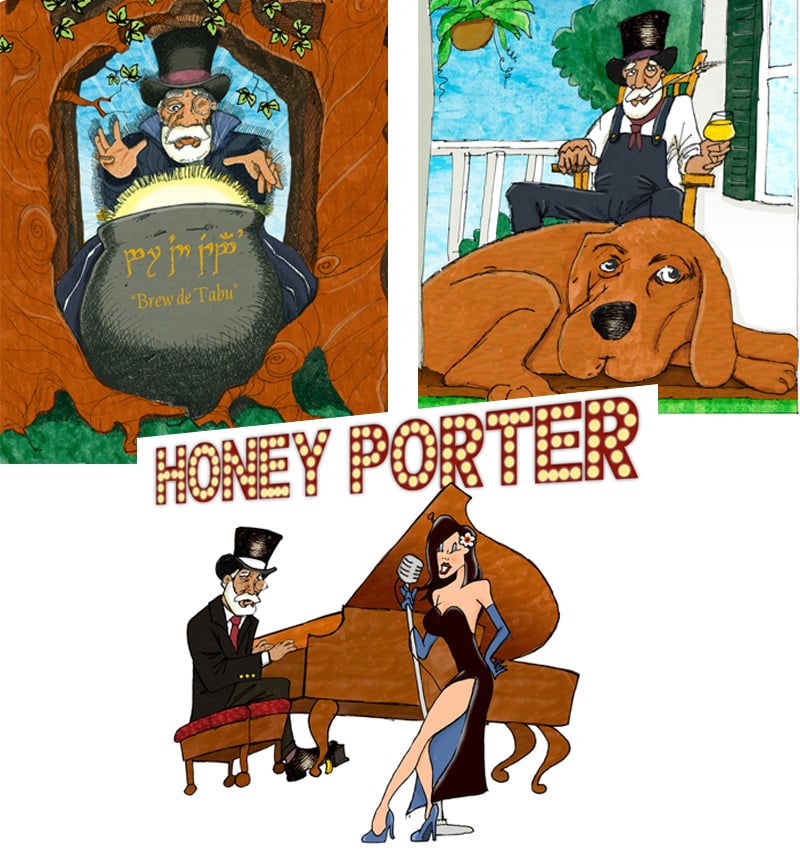 Tabu Terrell, owner of Three Spirits Brewery, had a choice. He and his wife, Jennifer, both worked as emergency physicians. They'd met during residency, and worked the same erratic shifts throughout their careers as doctors. When they had their first child, daughter Gwendolyn, those schedules became a problem. Tabu had little time to spend with her. So he made a change, quitting medicine three years ago and working as a stay-at-home dad while preparing to open a brewery.
"I came to a point where I realized that it's very difficult to give 100 percent to medicine and 100 percent to your family," he says. "Something's gotta give."
After an illness left the then-40-year-old in the ICU, he decided he had sacrificed enough for medicine. He's spent the last three years at home with the kids and working on getting the brewery open.
His love of brewing beer began as an escape from the demands of medical training. Tabu's advisor told his group of residency students in Indianapolis to find a hobby that could help relieve the stress of working in a hospital. Tabu turned to brewing beer. He took classes at the Siebel Institute of Technology in Chicago during vacations, while Jennifer would stay with his parents, who lived near the school.
"They said they'd never had a doctor before, only lawyers," he says. "Which is crazy, because if I would've known in college that the Krebs cycle was to make beer, I would've made it [immediately]."
He decided to name the brewery Three Spirits as a nod to one of his favorite stories, A Christmas Carol. Ebenezer Scrooge was a good guy who just focused on the wrong things in life. It took three spirits to remind him what was really important. Tabu sees the story as a reminder of what his life could have been like, had he focused on the wrong pieces.
"We made the logo and the name Three Spirits so that it's a reminder of, when I'm having a bad day here, why I'm doing it and what I'm coming from," he explains. Even the facade of the brewery seems to be a nod to the character, with the appearance of a Dickens-era bank (see renderings below).
Tabu says Gwendolyn, now 8, notices the difference between her dad as a doctor and a brewer, though her little brother, Jameson, 6, doesn't remember much of the difference. In the tasting room, Tabu built seating separated from the rest of the room by two walls, including one area that will have video games, something the kids are looking forward to.
"My son wants to be the game room manager," Tabu jokes.
He's still waiting on permits, but expects the brewery to be open by mid-October at 5046 Old Pineville Rd., a building that was once a lab that created textile dyes. And the opening day will mark something significant for the Charlotte brewery scene: Tabu will be the city's only black brewery owner and head brewer. Tabu hopes that his involvement in the local craft beer movement will help show that beer lovers go beyond the stereotype.
"You go [to a brewery] and I'm shocked at how many women are there, and there are a lot of minorities at the breweries and at the festivals too. I think that, much like most media, they're just not being paid attention to, and people just have the generalization about that," he says. "I hope that I can bring more of that to it, because there are definitely a lot of people that are interested in craft beer, not just 30-year-old hipsters with the funny glasses."
Here are some the beers you can expect to taste at Three Spirits. Many of the labels will feature the Scrooge-inspired curmudgeon that makes up the brewery's label.
Red Moon Rising: An amber lager that's a play on Tabu's middle name, "Maekundu," which means red in Swahili, and the red moon that moonshiners would distill under.
Southern Bliss: A golden ale with apricot, "a beer that's meant to be drank all day."
Honey Porter: A porter that uses clover honey to cut the roasted flavor of the porter.
Ain't No Hop Steppin': An IPA with a hip-hop-inspired title.
Brew de Tabu: A cream ale with coriander and lavender, which will be released in the Spring.
King Rassa Fassa Ale: A Belgian saison with orange, lemon, wintergreen, and cardamom, named in honor of Tabu's late father, who used the name while playing with Tabu's children.
Agate Have it: A brown ale, with a name inspired by a gem found in volcanoes.
Sweet Memories: A chocolate oatmeal stout that will be offered seasonally. "When I was making it, I was kindof thinking about the first cookie I ever had," Tabu says.