Thursday is National Catfish Day
Let's celebrate this whiskered fish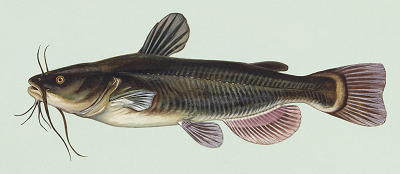 The muddy, feline-looking fish is a favorite down south, and there are plenty of places to snag it – hook, line, and sinker – on a plate here in Charlotte. To celebrate National Catfish Day on Thursday (yes, it is a thing), we rounded up catfish dishes from around town:
Cajun Yard Dog: If you haven't made a stop at this loud, slightly messy, good time Cajun joint, let catfish be your excuse. The eatery snug in the Arboretum is dishing up Catfish Po Boy sandwiches, featuring a crispy, fried filet of catfish on a
baguette with lettuce, tomato, and remoulade. If you're really hungry, grab the catfish combo platter with a fried filet, jalapeno tarter sauce, and two sides (we love the house made mac n' cheese and the smothered cabbage).
Cafe South: Off the Arrowood Road exit on 77, you can find Cafe South dishing up all the southern classics. When it comes to catfish, you can opt for the fish filet sandwich with salt and pepper catfish on a fresh bun with a side of coleslaw. You can also spring for the catfish entree with the fish prepared either blackened and grilled or deep fried with salt and pepper. The entree comes with hushpuppies and two vegetables (try the fried okra).
New South Kitchen & Bar: Along with Cajun Yard Dog, New South Kitchen in the Arboretum is also dishing up catfish for your eating pleasure. The crispy NC catfish entree comes fried to crispy perfection, served up alongside creamy grits, collards, and a sweet and rich tomato butter.
Mert's Heart & Soul: Specializing in low country, Creole, and Cajun cooking, Mert's serves up catfish an assortment of ways. Try the shrimp creole and catfish, featuring a whole catfish and popcorn shrimp in a spicy Creole sauce. In a traditional mood? Try the fried catfish filets with two sides plus a sweet cornbread. If you're feeling a surf and turf vibe, opt for the fried catfish with chicken as part of the low country combos. After all that eating, you may want to stick a recipe for our fish of the day in your back pocket. See the step by step on how to prepare Mert's Catfish and Gravy below.
Mert's Catfish and Gravy:
2 strips bacon
1/2 medium onion, chopped
1 cup flour
1/2 medium bell pepper, chopped
2 catfish filets
4 cups water
salt and pepper
Grab a good cast iron frying pan. Fry the bacon and set aside – leaving the drippings in the pan. Dredge the fish in the flour, salt, and pepper and brown in the skillet; set aside. Add the bell pepper and onion plus a little extra flour if needed to the pan and cook over medium heat – adding water as needed. Once the sauce starts to come together, add the fish and let simmer for about 3-5 minutes. Serve over white rice with a crumble of bacon, if desired.