Tikka Masala & Curry Are Not Indian Cuisine
Tandur's Chef Hari Nayak explains the misconceptions about authentic Indian food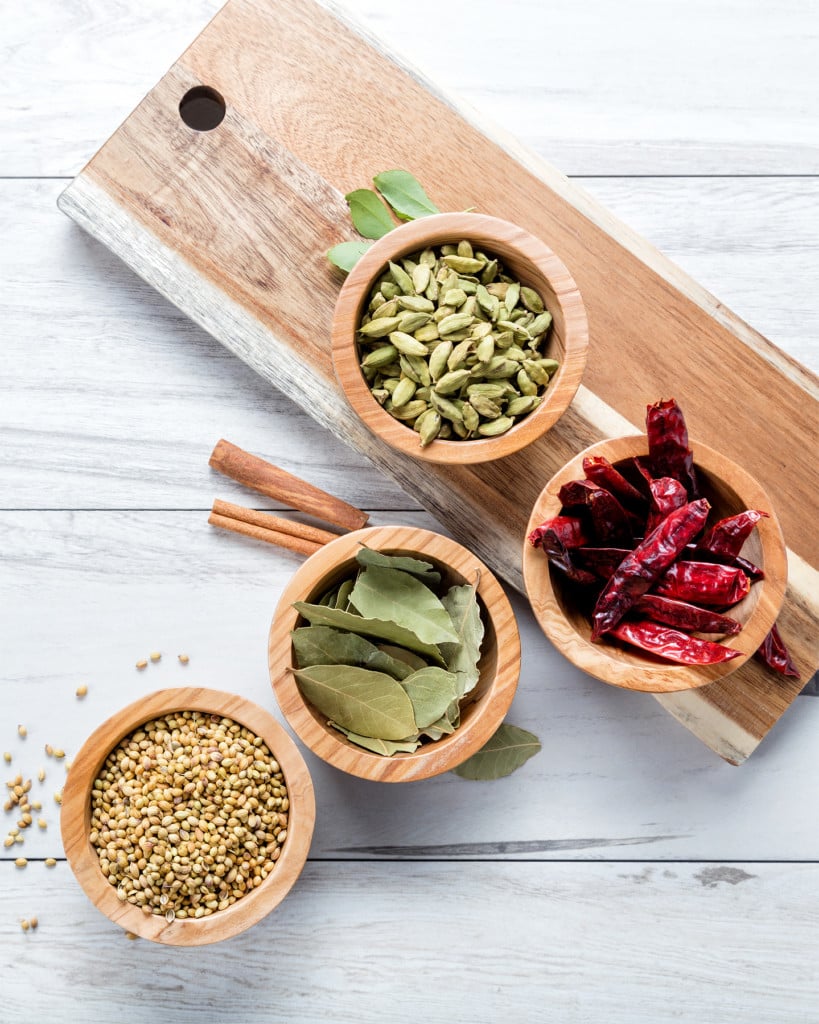 Pulling into Morrison Shopping Center in SouthPark, I feel my nerves take over. My destination is Tandur Indian Kitchen, a new fast-casual restaurant tucked into the mixed-used plaza (721 Gov Morrison Street, Unit F-150). This is the restaurant's second location, with the first in Knoxville, Tennessee. Even though the SouthPark location has only been open since April 2, the owners have already signed a lease in South Charlotte's Rea Farms Village for its second Charlotte-area spot. Co-owner H.P. Patel tells me they are also hoping to open a Huntersville location by the end of the year.
My nerves are not concerned with whether or not the food will be good; they are due to ordering anxiety I get when entering a new-to-me restaurant. The anxiety heightens especially when I'm looking at a menu full of dishes I've never heard of or tasted. I think many Charlotteans unfamiliar with Indian cuisine will experience this same wide-eyed panic as they glance at Tandur's menu for the first time. But after that initial glance, the anxiety soon fades away.
The restaurant makes it easy for eaters to navigate cuisine options, even if those options seem foreign at first.
"Someone who's not familiar with Indian food would feel comfortable walking in here versus going into an Indian restaurant or small curry house where you would get a book of a menu," Tandur's Chef Hari Nayak says, alongside Patel. Tandur's menu is not complex. Patel and his brother, J.T., created the Tandur concept exactly for this reason: to bring Indian cuisine to the masses in a modern and approachable way.
One such example is The Carolina wrap, a fusion of Indian and American flavors that melds tamarind chutney and barbecue sauce like they were born to be blended. This creative dish is a testament to the Tandur team's goal of bringing Indian flavors to the South and making the cuisine a little less mysterious to newbies.
Another way they slash the mystery is by incorporating education and an open kitchen. Near a wall with spices and a touchscreen in the center saying "Tap the screen to learn more," diners can easily see everything through clear kitchen windows—chicken marinating for 24 hours, more than 30 spices stowed in their large jars, and, most importantly, the two bejeweled tandoori ovens. These ovens are the namesake of the restaurant and the main method of cooking. They are traditionally made from clay and feature a circular opening at the top in which the cooks stick the Tanduri wings, meats, and naan bread—the cooking process is quick because the oven heats up to about 1,200 degrees. Chef Nayak demonstrates for me as I watch thin naan dough get slapped onto the inside wall of the oven. Within a minute, the flatbread bubbles and browns and is ready for immediate consumption after a quick brush of oil. I'll never eat a fresher piece of naan.
Before I ventured into the kitchen, though, I was tasked with ordering my lunch. I knew Tikka Masala was a popular dish, so I went with that. For my drink, I tried a yogurt-based Indian drink called lassi, which tasted like a rich mango smoothie.
In the vibrant, modern space designed by Charlotte-based Vision Builders, I scooped into my chicken Tikka Masala while watching fellow diners eat on the patio. I knew I was "basic" for ordering it, but I didn't realize just how inauthentic my lunch choice was. Tikka Masala is to Indian food what Michael Jordan is to basketball—it's the one identifier people know, regardless of their knowledge of the subject. I asked Chef Nayak and Patel how they feel about the dish taking precedence over the other menu items time and again.
"It's not even Indian," the two say in unison.
"It's actually the national dish of England," Patel says.
"The first time I ate Tikka Masala was when I came to the States and I was 23 years old," Chef Nayak admits, though, the men say the dish was created as a variation of an authentic Indian dish. It was born out of the Brits' desire to bring Indian flavors back to their kitchens after the country no longer colonized India.
The question of food authenticity seems to be a tricky one, one that not even Chef Nayak and Patel can answer for sure—especially since India's flavors can be so varied.
"Indian cuisine is so vast, it's like referring to French, Italian, or Portuguese cuisine as simply 'European'," Chef Nayak says. "India is so diverse. What you typically get in the Western world, in the U.S., what's considered Indian food is the northern Indian food." Patel is from northern India, and Nayak is from the south, so they grew up eating very different dishes.
Even with tradition, though, meals have changed as different ingredients became available from other countries. That's why nailing down authentic Indian food is not really possible: "There's no definition of authentic," Chef Nayak says. "It changes over a period of time, I think."
The one thing that hasn't changed, though, is that curry was never part of Indian cuisine.
Chef Nayak says, "There are a lot of misconceptions around Indian food itself. One of them is like, 'Hey, I don't like curry…' Curry as a term is misused—maybe it's a curry powder, or is it a curry leaf? What is curry?"
According to published author Nayak, curry is a British invention, just like Tikka Masala. He says their hankering for the flavors led them to the creation of a mix of spices that became curry powder. So, curry powder is a quick way to achieve some Indian flavors, but you won't find it in any Indian kitchen or at Tandur.
"Curry, for Indians, doesn't mean anything," he says.