Tillis the Tree-Hugger
(Not really)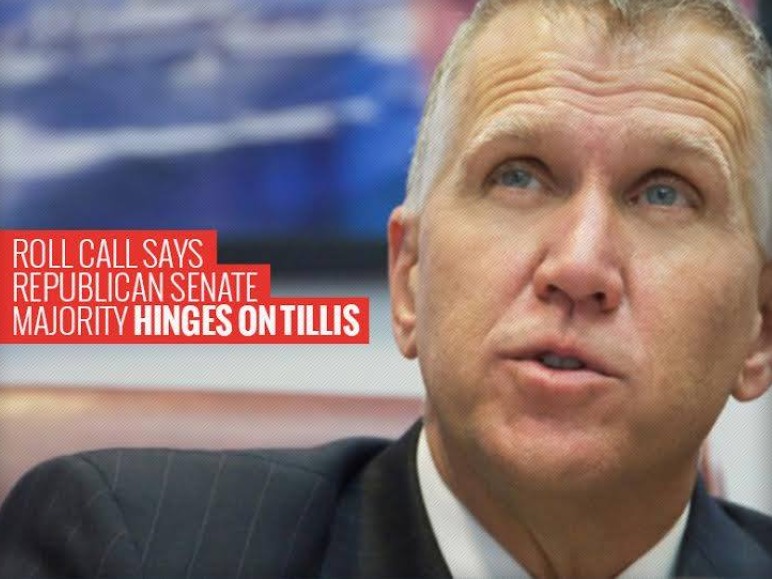 I wrote the other day about the Thom Tillis campaign's nervy attempts to cast the House Speaker as the protector of North Carolina's water quality against the perfidies of coal ash enabler Kay Hagan.
This is laughable, akin to Dick Cheney branding himself a staunch defender of international human rights. But in a statewide race that'll be as tight as any in recent memory, it might swing a few hundred key votes Tillis' way and is therefore worthwhile as a political maneuver.
Just as long as we keep in mind that the claim is, in the world of observable reality, bullshit. Among the people grimacing at the smell is The New York Times' David Leonhardt, who notes with some bemusement that Tillis led efforts in the N.C. House to gut renewable energy mandates, loosen restrictions on air pollution, and allow fracking, and that the Dan River coal ash spill in February drives Tillis' black-is-white messaging:
While it's true that both Ms. Hagan and Mr. Tillis have accepted contributions from Duke, Mr. Tillis's conversion is a bad joke to environmental groups in the state. The North Carolina League of Conservation Voters said the bill by Mr. Tillis — who has a 26 percent lifetime environmental score from the group — would allow ash pits to be capped without a liner preventing seepage into water supplies, and failed to penalize Duke Energy or its shareholders. It significantly weakened deadlines imposed by the Senate bill for cleaning up and closing the ash pits.
As The Times reported earlier this year, the conservatives who now run the North Carolina government severely cut the budget of the state's environment regulator and prevented it from cracking down on violations like the Dan River ash pit. "They want to have a hammer to come down on anybody who hinders developers by enforcing regulations," said a supervisor in the Department of Environment and Natural Resources. "We're scared to death to say no to anyone anymore."
Mr. Tillis' more authentic feelings were expressed at a Republican debate in April, when he derided the overwhelming scientific consensus in announcing that global warming is not man-made. The clear proof that humans have caused climate change was "false science," he said, charging that liberals were "trying to use it as a Trojan horse for their energy policy—they're trying to use it, I think, as a tool to put fear in people."
His politically motivated attempt to sound like he cares about environmental regulations smells a lot like ammonia and sulfuric acid.
One would hope that no one buys this junk. If they do, they'll probably be the same folks who support clear-cutting on the grounds that it removes hazardous Co2-producing trees from our environment.