Time to get funky at 1st annual SourFest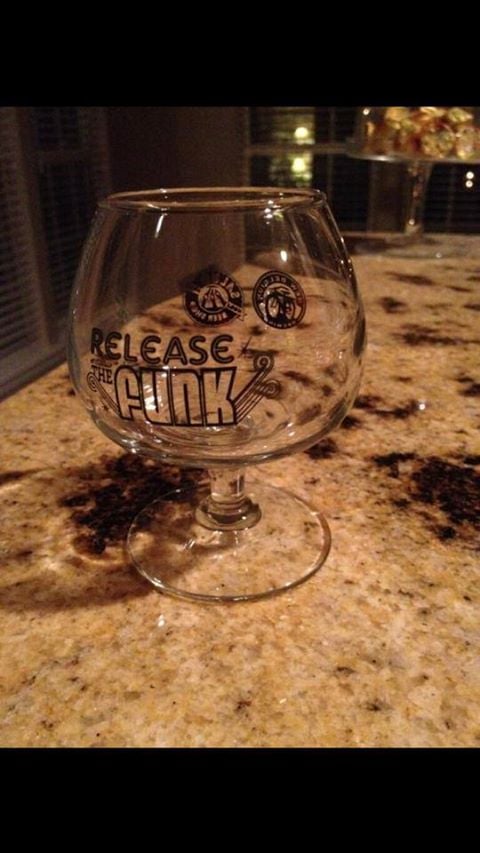 Sour beers are becoming more and more popular in recent years, with craft fans looking for an alternative to the ever-present IPAs and stouts. These sours can be crisp, tart and refreshing all at the same time. In short, sours will put your taste buds to work in a good way.
This Saturday (Oct. 26), area sour lovers get their own event, as Salud Beer Shop is teaming up with New Belgium Brewery to present the first annual Release the Funk SourFest at Neighborhood Theatre.
New Belgium has long been a proponent of sours, beginning in 1996 with Eric's Ale. New Belgium's Lips of Faith series has produced some of the top sours in the country, headlined by La Folie, a sour brown ale. On the local front, it's not a stretch by any means to say Salud owner Jason Glunt is the champion of sour beers in Charlotte. So this pairing made perfect sense.
A multitude of sour, wild or "funky" beers will be poured by 25 breweries, and here are some highlights of what to expect:
• New Belgium is pouring La Folie, Felix, Le Terroir and a peach whiskey barrel-aged Prickly Pear Saison.
• There's only one keg left of Funkaversary, NoDa Brewing's collaboration with New Belgium Brewing in honor of Brawley's Beverage's 10th anniversary. The Belgian-style sour ale will be featured at Release the Funk.
• One of the more sought-after North Carolina sour beer is Natty Greene's American Sour. (There was a lottery for bottles last week at Good Bottle Co.) The Greensboro-based brewery will have a keg of the 2013 American Sour Saturday, along with its Peach Lambic and a Lambic featuring 11 pounds of must from malbec grapes.
• Fonta Flora recently opened its doors in Morganton, and had an impressive showing at Charlotte Oktoberfest. They'll be bringing two exclusive beers for SourFest, blending a Belgian table beer with lacto and two different fruit brines.
• BRUX, a collaboration between Russian River Brewing and Sierra Nevada, is a domesticated wild ale (fermented with Belgian yeast). Salud has been sitting on a few cases of BRUX bottled in February 2012, so the aged funk should be ready for SourFest.
• Finally, I recently wrote about Lenny Boy Tea, which became an official N.C. brewery in September and has since released its Kombucha Wild Ale. Last week, Lenny Boy tweeted out that they'll have Strawberry Seduction, SpearAmelon and Downright Root as their offerings Saturday.
Other breweries participating include Birdsong, Ass Clown, Unknown Brewing, Wicked Weed, Allagash (pouring FV 13, an American wild ale), Big Boss, Boulevard, Anderson Valley, Haw River and Jolly Pumpkin, among others.
Tickets are $60, which allows for unlimited samples from 1 p.m. to 5 p.m. You'll also receive a commemorative 8 oz. snifter glass. Some proceeds from the event will help benefit the Historic North Charlotte Neighborhood Association. Tickets have been moving fast, so I'd get yours sooner than later. You can purchase them by calling (704) 900-7767 or going to Salud Beer Shop in person.