Tiny Steps
City, county hint at toughening economic incentives for companies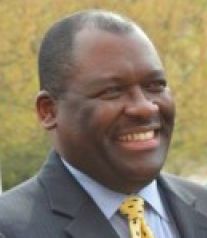 Local officials have started to at least hint at making their economic incentive packages to corporations less capitulatory.
I know—it may just be a stance after the Chiquita announcement, and the tone is, shall we say, cautious. But the fact that they're willing to address it at all is a good sign.
A couple of weeks ago, Charlotte Mayor Dan Clodfelter told me city officials were prepared to negotiate incentives that prioritized local employment, especially for corporate relocations.
Then this week, Mecklenburg County Board of Commissioners Chair Trevor Fuller alluded to a shift in the annual State of the County address:
And let me say that an important part of our economic development efforts involves providing financial incentives to companies who relocate to or expand their businesses in Mecklenburg County. These incentives allow us to encourage these companies to make investments in our community, versus other communities with which we compete.
Much has been said about these incentive programs recently, but I tell you that these incentives programs are good for us because they help increase jobs in our community and allow us to generate additional tax revenue for the County that otherwise we would not receive. In virtually every case, offering these incentives has resulted in net positive to the County. That's a winning formula.
It is absolutely true, however, that there has to be a coherent framework within which we make these grants. This is why we are crafting a specific policy and plan to guide our decisions about which grants to make and which to refuse. But we know that economic development is a multi-faceted enterprise. So, currently underway and as part of the County Manager's work plan, an Economic Development Policy will be developed in fiscal year 2015.
Like I said, it's not exactly "They'll never take our freedom!" material. (Also, there's already a coherent framework; maybe "coherent" wasn't the word Fuller was looking for.) But it's a start. We'll see if it develops any teeth.