To Consign Is Divine
Edit your wardrobe with tips on consigning. Plus, a guide to top Charlotte consignment shops.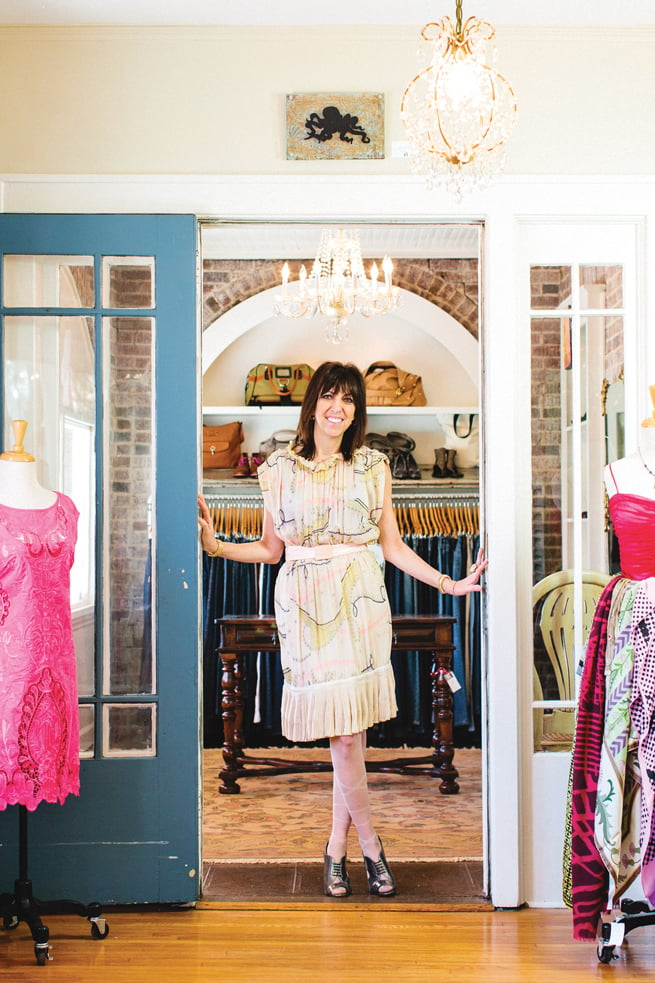 Forget your prejudices about consignment shops—these days, upscale consignment shops have a lot more in common with chic boutiques than your grandmother's closet. It's no wonder fashionistas flock to them every season to edit their wardrobes and snag couture at bargain prices. Cindy Siesel, owner of Summerbird, explains how to master the art of consignment.
What do you look for in clothing from a consigner? I'm trying to get things that you can't normally find in a store at the mall. I do not like to mix my boutique and high-end merchandise with a T-shirt from J.Crew. I accept items from boutiques around the country, interesting places, even vintage finds.
What condition can shoppers expect? I will [accept] it if it's in amazing condition and I think I can sell it for the consignor. [My] boutique is as boutique-y as
you can get, it just happens to be used clothes. There's a lot of new clothes here, too, with tags.
What tips do you have for consignment shoppers? Frequent consignment stores often, and follow them with social media. We get new things every day.
Consignment periods are only 60 to 90 days, so if you love it, buy it right away. Be realistic. If it's an expensive item retail, it will still be relatively expensive in a consignment boutique. Take your time. The [shoppers] that find the best deals are the ones that take their time and come back often.
Guide to Consigning
Check out some of Charlotte's other upscale consignment stores for designer and couture clothing. Happy (bargain) hunting.
Sweet Repeats
300 East Blvd., Ste. 2
704-372-0002
JT Posh
2400 Park Rd., Ste. 2A
704-375-1334
Consign by Design
739 Providence Rd.
704-348-2506
Recycle Boutique
4301-D Park Rd.
704-527-2211
Revolve Upscale Men's Consignment
1222 East Blvd.
704-817-7845
Clothes Mentor
901 S. Kings Dr.
980-613-8744