To Die For
Murder Mystery Dinner Theater at Theatre Charlotte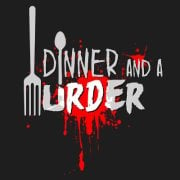 Late-breaking news … according to an announcement made at today's final performance of The Music Man, Dinner and a Murder is SOLD OUT.
There's been a murder, and you may be just the amateur detective to help solve it. On Oct 1, theater goers will question the suspects and collect clues as they try to ID the perp at Theater Charlotte's Dinner and a Murder.
But, while real detectives may run on coffee and doughnuts, you'll get to enjoy dinner and dessert provided by Carpe Diem. Yums.
Clues about ticket prices and other details are here. You'll enjoy a night at the theater and the opportunity to put the bad guy behind bars.