To People Who Love The Patio At Mama Ricotta's
Renovations will close the patio for May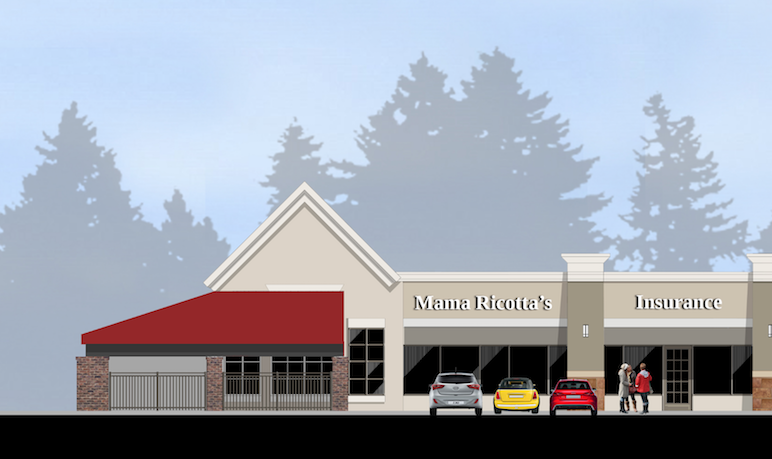 The patio at Mama's is one of the best in town, complete with a covered dining room and corner fireplace. If you frequent the Kings Road restaurant, you've probably noticed that its neighbors in Kings Pointe Shopping Center have all gotten exterior facelifts. In the next few weeks, those renovations will make their way to Mama Ricotta's, closing the patio for much of May, starting on Monday.
According to Mama's owner Frank Scibelli, the renovations will start with the main entrance, adding trellises and other visual improvements. The patio will become the restaurant's temporary main entrance and will go under construction itself once the original main entrance is again open for use.
Expect the patio to remain the same in size, but with additional features such as stacked stone posts, when it reopens this spring. Follow us on social media for an announcement when the patio opens. It's unfortunate timing, as the weather is just becoming proper for patios, but we look forward to checking out the improvements.