Tour 7 Mid-Century Modern Homes in SouthPark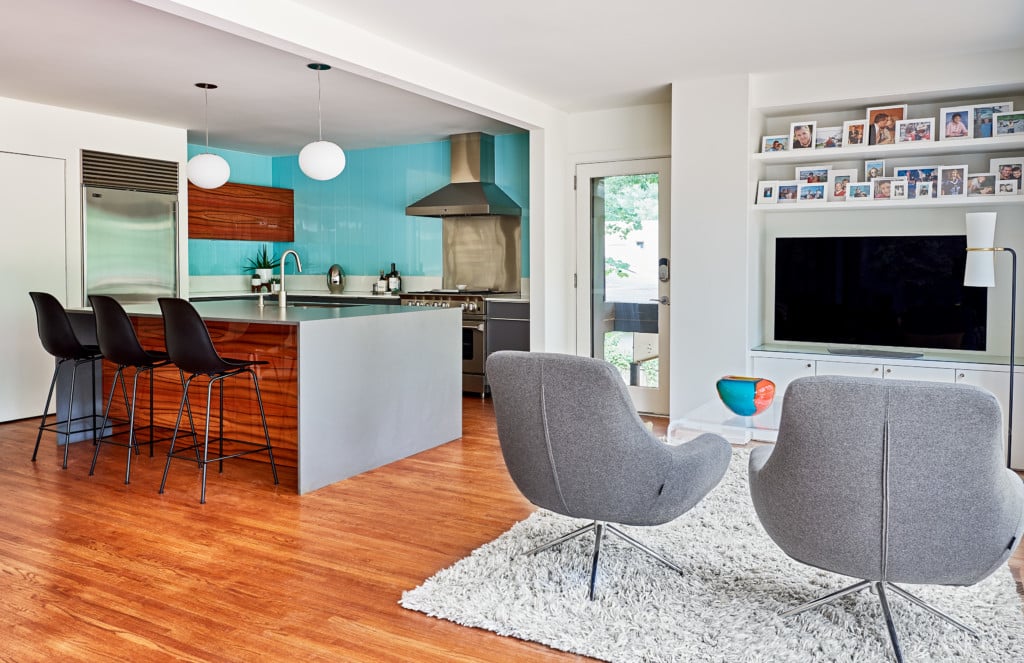 Mid-century modern is becoming even more modern lately with the resurgence of the interior style. Known for its organic curves, clean lines, and intriguing colors and textures, mid-century modern design continues to inspire current interiors. Pegged legs, moody velvet, and chunky metals are all modern reincarnations of some favorite MCM features. There are a lot of things to learn from the hip, relaxed interior style, and you can get plenty of ideas on Saturday, September 29, at the Mad About Modern home tour.
The seventh installment, this year's Mad About Modern home tour will feature seven historic homes in SouthPark, all boasting the beloved MCM look. Tickets for the tour go on sale tomorrow, August 1, and grant attendees insider access to this curated collection of Charlotte's best mid-century modern style and architecture. These spaces, including some in the Barclay Downs, Cloisters, Foxcroft, and Town & Country neighborhoods, focus on clean lines, open floor plans, and bringing the outdoors inside.
"Like other historic places in Charlotte, these homes help tell the story of our city," Adria Focht says in a press release. Focht is the president and CEO of The Charlotte Museum of History, which presents the tour. All proceeds from ticket sales will support The Charlotte Museum of History and its mission to share the Charlotte region's history through stories of its people, places, and events.
Focht believes it pays to see these old structures up close. "One of the homes on this year's tour was restored by a person who attended a previous Mad About Modern tour, where she became determined to live in one of these beautiful pieces of history," she continues.
The self-guided MCM house tour is Saturday, September 29, from 10 a.m. to 4 p.m. Buy tickets at madaboutmodern.com; tickets purchased in advance are $20 for museum members and $25 for non-members. If available, day-of tickets will be $30. The organizers ask you please do not bring any children under 12—the tour enters private homes of historic status. For more information, contact The Charlotte Museum of History at 704-568-1774 or info@charlottemuseum.org. ​