Tours of the Secret Gardens of the Fourth Ward Return
Free oysters, horse-drawn carriages, and cocktail tastings await at this popular annual event.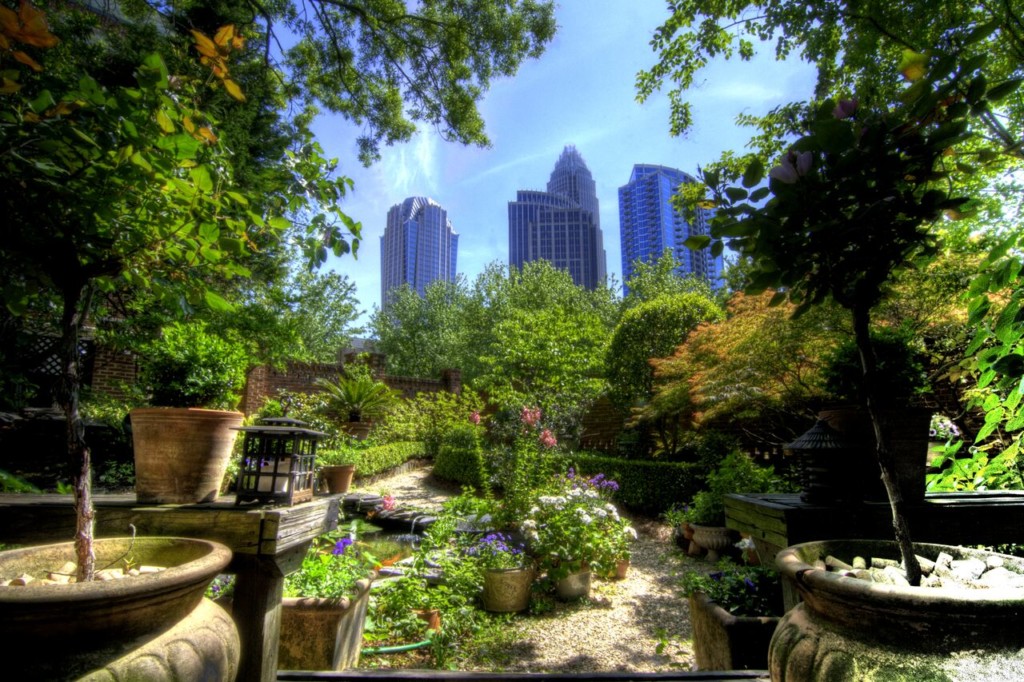 Ever wonder what botanical beauty exists within the concrete confines of uptown's Fourth Ward?
During the Secret Gardens of Fourth Ward self-guided tour, taking place May 5 and 6 this year, you are able to explore these oft-hidden sights as six proud homeowners open up their private outdoor living spaces and allow tour attendees to wander through. Rarely seen by the public, these enchanting gardens and patios are secret oases brimming with inspiration for urban garden and lifestyle design enthusiasts. The VUE's sun deck is also part of the tour—great for skyline selfies and casual cabana lounging mid-tour.
The tours run from noon to 4 p.m. on both May 5 and May 6, lending a lovely opportunity to enjoy the weekend spring weather while the gardens are in full bloom. Though you can walk the charming brick-paved sidewalks of this historical center city neighborhood, you can also choose to hop on a complimentary B-Cycle or horse-drawn carriage—first-come, first-served. In addition to the self-guided tour, you can also participate in a docent-led tour of either Fourth Ward Park or the historic Elmwood and Pinewood Cemeteries. The cemetery tours are at 3 p.m. each day (May 5 and 6), and the Fourth Ward Park tours are also available both days.
Along the way, there will be food and beverage tastings at the gardens and participating restaurants. So, basically, your $20 ticket gets you entrance to all the gorgeous gardens, which you can tour at your own pace both days for the price of one ticket, plus freebies from the following tour partners: The Asbury, Poplar Tapas, Corkscrew on 5th, The Daily, Doc Porter's Distillery, Southern Star Whiskey, Piedmont Distillers, Rock Bottom Brewery, PRP Wine, Gilded Beverage, Zia Pia Imports, and Sea Level (complimentary oysters).
You can either buy your tickets in-person or online. For in-person ticket sales, head to either Alexander Michael's, Poplar Tapas, or Park Road Books to purchase them. To buy your tickets online, head to this link, and be sure to bring either a printed or digital copy of the ticket to the tour. Once you arrive in uptown for the tour, you will trade in your ticket for a tour guidebook at the ticket booth located at the corner of 9th and Poplar Streets, where you can also purchase same-day tickets. The tour book highlights all the participating homes plus points of interest on the route such as public art and historic homes—providing a true snapshot of life in the Fourth Ward.
A fabulous entertainment idea for out-of-town friends and family who may be visiting, the Secret Gardens of Fourth Ward event always sells tickets quickly, so it's best to scoop up yours sooner rather than later. The event is hosted by Friends of Fourth Ward (FOFW), a neighborhood association committed to community development and historic preservation. The group is also to thank for the Holiday Home Tour during the winter. For more information about the event and FOFW, head to the website or Facebook Page for updates.