Trade Secrets
The link between the West Virginia water disaster and N.C. fracking rules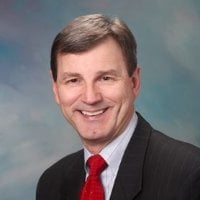 MCMH is the acronym for 4-methylcyclohexane methanol, a chemical foaming agent used to remove impurities from coal before it's burned in a power plant.
Recently, roughly 300,000 people in and around an American state capital were subject to an actual debate over how much of it is safe to drink.
The only thing more ridiculous than the existence of the debate was the dearth of information on its subject. No one knows, because no one is required to know. The 1976 federal law governing toxic substances grandfathered MCMH in. The minimal data available are based on an unpublished 24-year-old study that tracked the chemical's fatality rate in lab rats.
On this wispy foundation have local officials in and near Charleston, W.Va., lifted the five-day restriction on using tap water—although they still urged some level of caution, as illustrated by this poignant Charleston Gazette headline: "Pregnant? Bottled water recommended."
Jedediah Purdy of The New Yorker nicely summarized the large-scale issue:
The entire crisis is a tableau of abdication: years of privatization and non-regulation followed by panic. It is an emergency, not least because inaction has insured that no one knows enough to say that it is not an emergency. The response thus far—issuing no-use orders for the water supply and mobilizing the National Guard to distribute household water—is one of minimal government. A government that could have avoided the emergency would have to be much more confident and better resourced—just the kind of government the coal and chemical industries, and much of the state and national political establishment, have been dedicated to blocking and tearing down.
Which takes us directly to Raleigh, and a less publicized cousin of the West Virginia fiasco (from John Murawski at the N&O):
Fracking companies won the right to keep secret the chemical cocktails they pump underground during shale gas drilling in North Carolina under a chemical disclosure rule approved Tuesday by the N.C. Mining and Energy Commission.
The public safety standard will help the energy companies protect their secret sauce used in natural gas drilling, but critics said it would also keep residents in the dark about potent chemicals used near local farms and waterways.
The rule passed unanimously after nearly three hours of intense debate Tuesday, and it follows more than a year of deliberations that had the commissioners tied up in knots. Commissioners sought to appease frightened residents, the energy industry and lawmakers eager to promote drilling for economic development.
The rule as passed by the commission is merely a recommendation to the state legislature, which will have final say over fracking standards later this year or next year. But as it now stands, the rule puts North Carolina among the states that don't require energy exploration companies to turn over corporate trade secrets to government agencies for safeguarding in case of emergency.
"A lot of folks have heartburn because there are some states that do take possession of the trade secret," said Commission Chairman James Womack. "We will have safe and responsible drilling in North Carolina."
Trust him. You have no choice. Trust this guy, too:
Chemicals shielded as trade secrets are commonly known by chemists and scientists, so the only issue is which chemicals a company is using in its mixture, and in what combinations.
"The secrecy thing is to me a joke," said Commissioner Vikram Rao, a former chief technology officer for energy conglomerate Halliburton. "The secret, such as it is, is only of value to the competitor."
Or, you know, the public. Not that they matter. Once you create enough jobs, they'll fall right into line, to the point at which they'll swig down as much viscous, foul-smelling junk as they need to and ask for seconds, like this brave volunteer fire chief in the West Virginia Zone of Abdication (from Scientific American):
"It's not the water company's fault," Tim Walker, Jr., says. "This is one of those things that happens—it just hasn't happened here before." The tap water in Pratt lacks the telltale licorice smell, and some residents have used the water in spite of the ban. "I've been using the water to wash," Walker says. "And my hands haven't fallen off yet."