Tröegs Brewing hits Charlotte shelves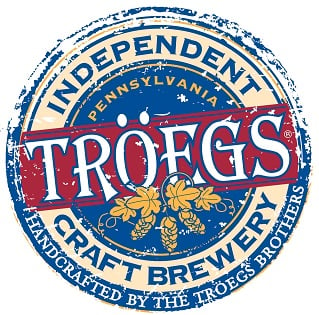 One of the more popular breweries up north is finally bringing its beers to the Tar Heel State, as you can now find Tröegs bottles and drafts at your favorite local bottle shop.
Their most famous beer, though, you'll have to wait for.
I first heard rumors of Tröegs Brewing Company opening its distribution lines to Charlotte and the rest of North Carolina this past winter. In fact, it was during the huge February snowstorm in Charlotte that I confirmed the news and spoke with Chris Trogner, who co-founded the Pennsylvania brewery in 1996 with his brother, John.
Our conversation took place shortly after Chris and John came down to Charlotte and visited local craft beer spots, including many of the city's breweries along with Brawley's Beverage, Common Market, Good Bottle Co. and Salud Beer Shop, among others. And the brothers came away impressed.
"It's a phenomenal craft beer city growing like crazy," Chris said. "The people were very knowledgeable on what was going on from a beer perspective. And I was really impressed by the running community at the breweries. That was great to see, people getting out and then enjoying a craft beer."
"One thing about North Carolina that has been a big eye-opener is the explosion of northeast people coming down, who have already tried our beer in New York and Philadelphia. Also, North Carolina has to be one of the fastest growing beer communities we've seen. It's amazing; to us it shows there's strong interest, a healthy beer community and a lot of people who love great beer."
When we spoke, Chris was extremely forthcoming on Tröegs' plan to head south. At the time, he (correctly) said there was no exact timeline and that they'd be in North Carolina "at some point in the year."
"What we've found is a phenomenal beer scene and a lot of geography," he said. "We're not in a hurry; we want to be down there and learn all of the good beer bars and retailers. We've always liked the slow and steady approach."
While Chris said the original plan was to start with Tröegs' Troegenator Doublebock and Perpetual IPA, that has since expanded to where HopBack Amber Ale, Hop Knife Harvest Ale and Tröegs Pale Ale will also be available.
Of course, a craft beer drinker hears the word Tröegs and thinks one thing: Nugget Nectar. That's the brewery's famed imperial amber ale rated among the top beers in the country (it currently sits at 144 on BeerAdvocate.com's top 250 beers). Alas, that release has already come and gone, though the outlook is good for 2015 (it released in Virginia in mid-February of 2014, if you want to plan ahead).
"It's been a phenomenal beer for us but also hard to keep up with the demand," Chris said of Nugget Nectar. "Unfortunately, (North Carolina) missed that window this year. But I'd say absolutely for 2015."
Tröegs bottles have already hit local shops this week, and there are two events on Thursday celebrating the brewery's arrival. At 5:30 p.m., Good Bottle Co. is tapping Perpetual IPA, Troegenator, Hopback and Tröegs' DreamWeaver Wheat (no bottles available of this one). There will also be brewery pint glass and T-shirt giveaways. Vintner Wine Market will also be featuring four Tröegs beers on tap.
Chris Trogner said eventually limited and seasonal (hence Nugget Nectar) releases will also be distributed to the area.
"The plan is to start slow, gauge the response and then adjust as we need to," he added. "We want to make sure we have enough beer as well. The last thing we want to do is open a territory and not be able to service there, or not be able to concentrate in our back yard as well."