Trend Report: Birds of a Feather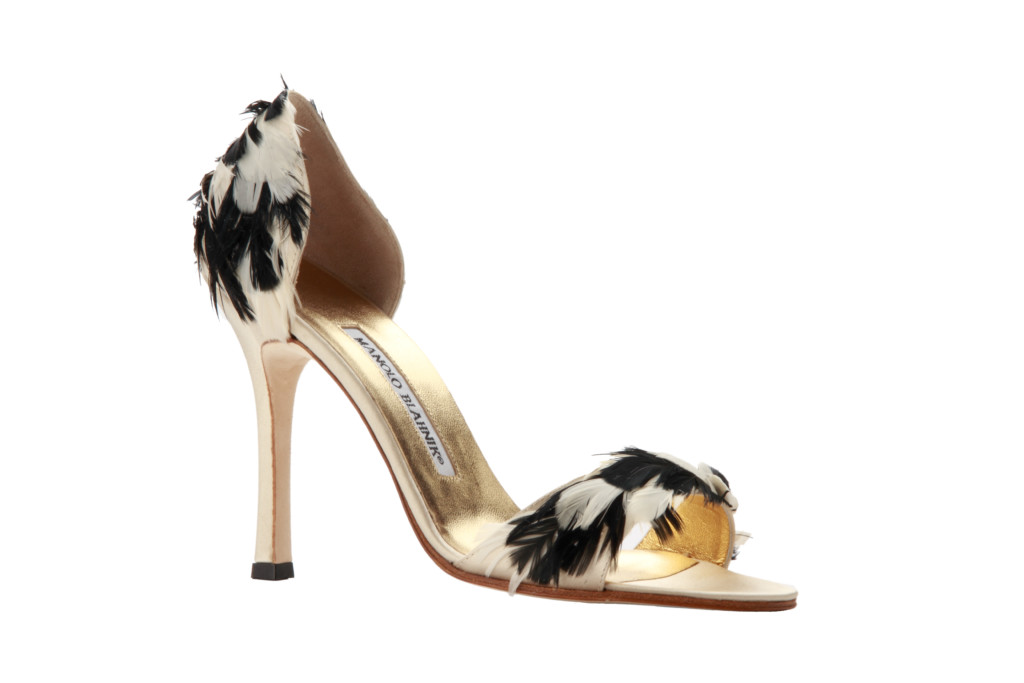 It's no secret—feathers are this fall's must have trend. Don't worry, boas won't be making a comeback anytime soon. Instead think chic clothing and accessories with an airy, ethereal feel. Jason Wu, Ralph Lauren, Diane Von Furstenberg, Tory Burch—you name a designer, and he or she probably sent some pretty fabulous plumes flying down the runway at the most recent fashion week.
Don't fear any sort of "Big Bird" effect. Feathers are used sparingly to add a smidge of whimsy edge to your look when the weather begins to cool off. Need some convincing that feathers are for you? Just take a gander at this to-fly-for pair of Manolo Blahniks (above) available at Neiman Marcus for $825.
Will you be wearing feathers this fall? Let us know how you'll be accessorizing avian-style in the comments!